The older girls have been gone all week to girls camp. For most of the day it's just been me and the "younger" crowd at home. We've been making cookies, watching movies, playing card games and board games, listening to the piano being practiced without older siblings grumbling about all the 'noise', and doing chores. LOTS of chores. I forgot how much I used to do when I didn't have older children to help with the harder chores around the house.
It's amazing to me how the the older ones of the younger set step up to help. Bon Bon commented that she thinks Fudge and Cookie are better babysitters then she was at their age. They just seem to display more patience. I think they probably have some pretty good examples in their older sisters too. I just love watching them all interact with one another and learn from each other.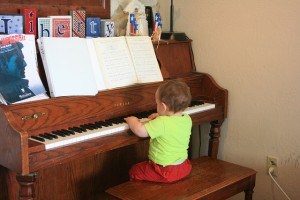 Junior Mint's new favorite thing to do is climb on the piano bench and pound on the piano keys. He has been my most musical child at just 16 months old. I will hum various tunes or melodies while he is playing with his toys and he will start humming what ever tune I was doing.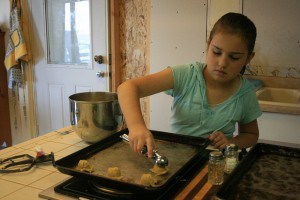 Cookie is the best cookie maker at our house. She follows the same recipe we do but she has the magical touch. Yesterday's goodies were peanut butter.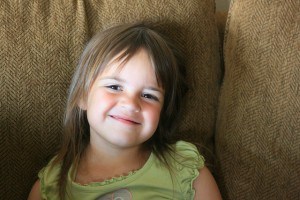 Hershey's hair has finally grown out! It took a full seven months. She is a spit fire, a singer, and Miss Independent. At the end of every day as I walk out of her room after tucking her into bed she say, "Good night, Mom. Have sweet dreams!"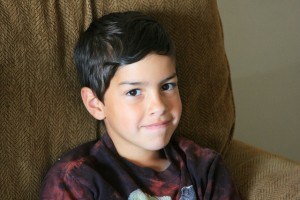 Special Dark has done a lot of growing up this past year. He is Mr. Ferrero Rocher's right hand man and quite a comedian. He is a good sport and is in love with soccer.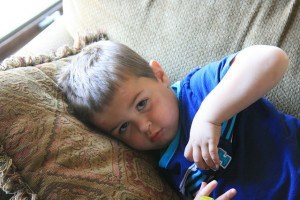 Ganache is our bull in a china shop right now. He is full bore all the time. This week he's sporting a black eye from falling and hitting it on the piano bench. He is a mama's boy through and through.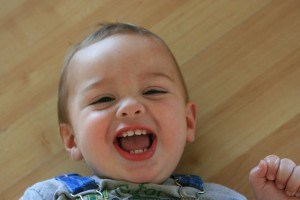 You get a double dose of the baby. He is one of the most happy-go-lucky kids ever. He loves to laugh and also to joke around. One of these days I will try and get a video of his favorite joke to play right now. He will lift up the lid on the piano keys, put his hand under it and slowly lower the lid so it looks like his fingers are being squished. Then he turns around to whoever is in the room and starts pretending to cry. At first we would run up to him and take the lid off and hold him thinking he really had squished his fingers. Then one day I watched him and couldn't believe what I was seeing, the little stinker!