Today's Establish a House post comes from a question I received on my facebook page.
"A question for moms of large families! How do you save clothes for hand me downs? Limited space and many bins are taking over my closets with clothes I'm saving and I dread seasonal change outs or size changes. What's the best way to do it?"
When you are a mom of many you know that hand-me-downs are such money savers! But the question of where and how to store that clothes can be daunting. Here's what I do.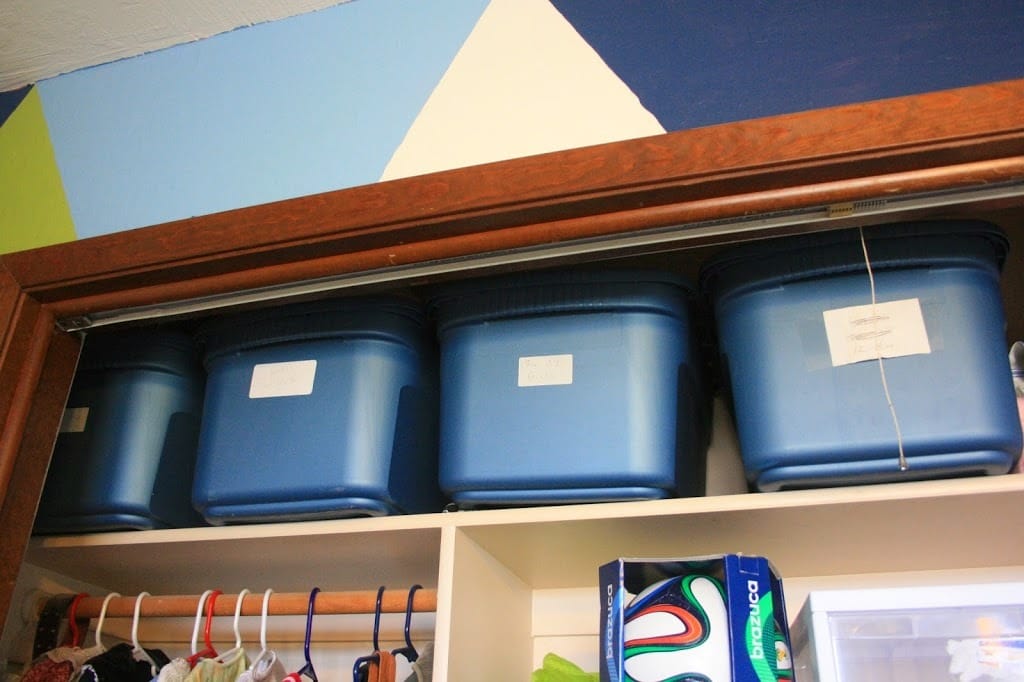 I have smaller containers on shelves at the tops of the kids' closets. These are for smaller sizes usually one tote for each size up to 4T. ALL of the clothes for that size fit in the tote, whether they are fall/winter or spring/summer clothes. I try to keep the kids clothes to a minimum of 7 shirts and 7 bottoms for fall/winter, the same for spring/summer, with a couple of outfits for church hanging in the closet. This saves me on laundry as well as space and sanity.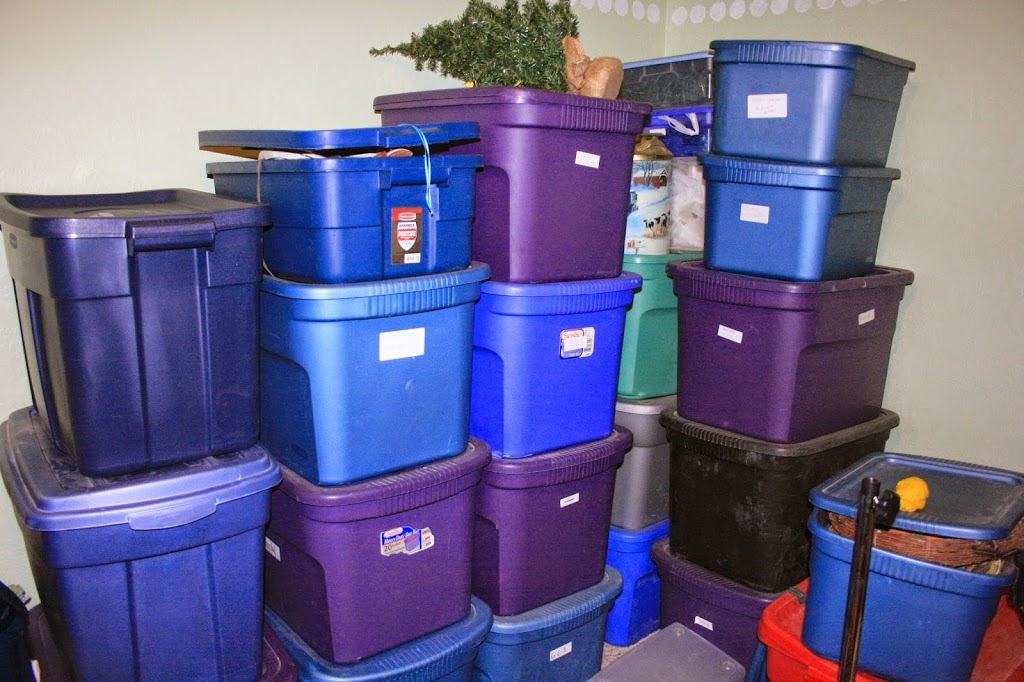 When the kids get to be size 5 the clothes fits better in the bigger totes we keep in our storage room. At least four of the totes you see are for Christmas decorations and the big red one on the bottom right is for coats and jackets. The rest are clothing totes labeled for sizes and boys or girls. I can usually fit two sizes in one tote so girls 5&6 will be in one tote while girls 7&8 will be in another. As you can see one tote is also for shoes (looks like one of the kids recently rummaged in it and didn't close it all the way).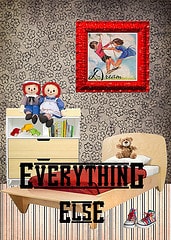 I put off the seasonal clothing changeout as much as I can because it seems to take all morning (sometimes all day) because ALL the laundry needs to be caught up as I detest finding long-sleeved shirts in the wash after we've already changed all the clothing. It's actually not too bad because the kids get involved and can't wait to go "shopping" in storage so they help quite a bit.
How do you save clothes? Do you only save a certain amount? Please leave your suggestions and ideas and what has worked for you in the comments.