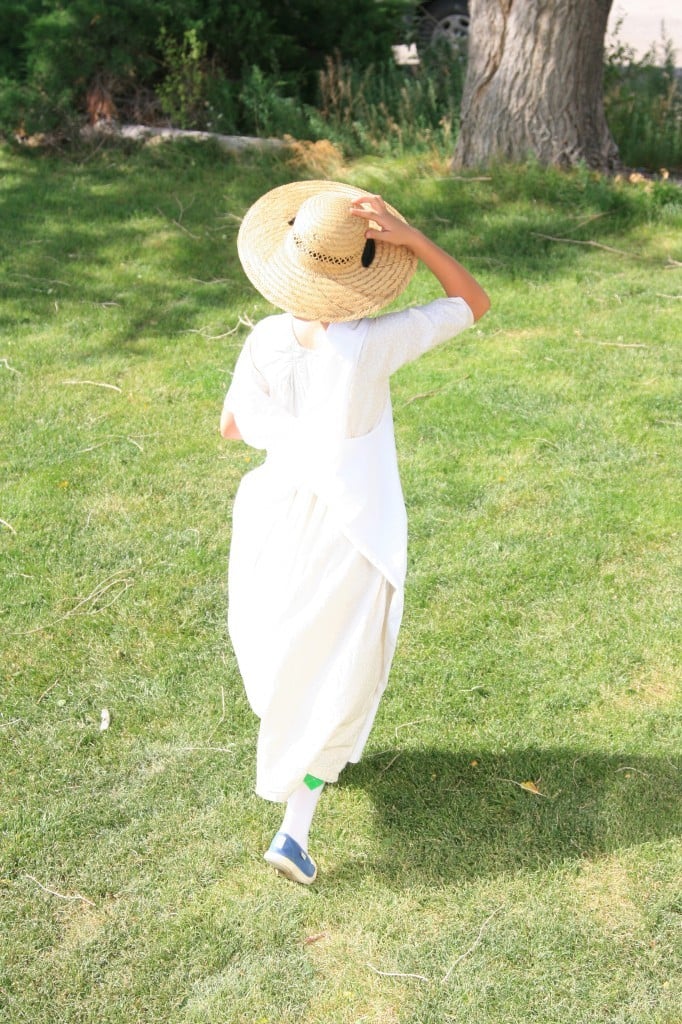 Earlier this week I looked out the window to see this cutie walking out to the garden. She loves to wear this outfit and pretend she is living over a hundred years ago. She will be turning 12 in October.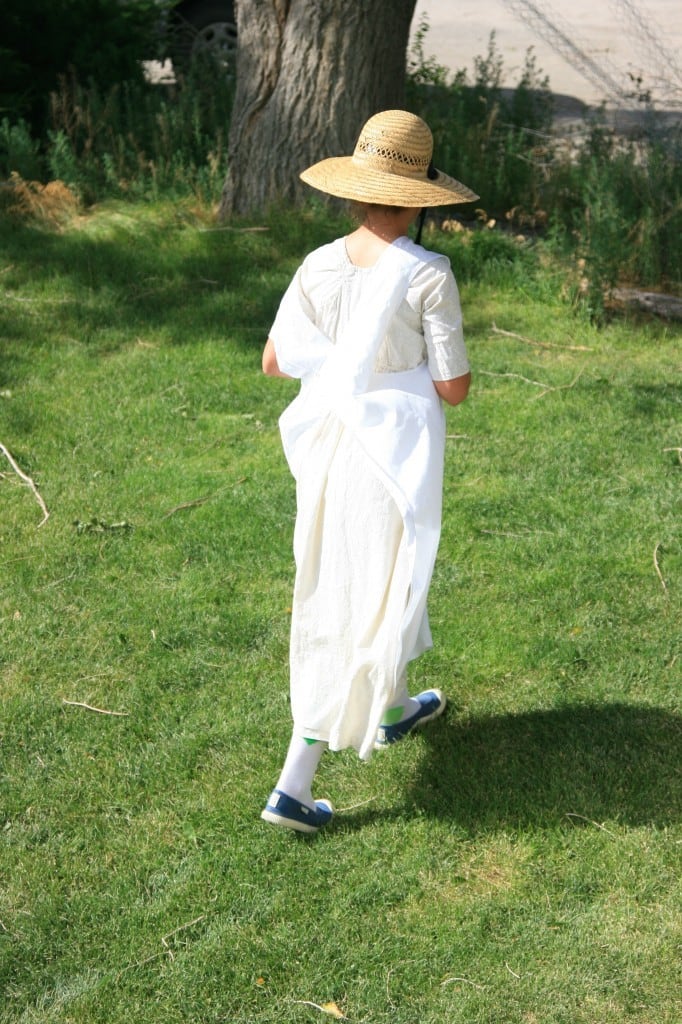 I love that she still enjoys dress-up, still likes to play with her American Girl Dolls, and create fairy houses and villages. She still maintains much of her childhood innocence.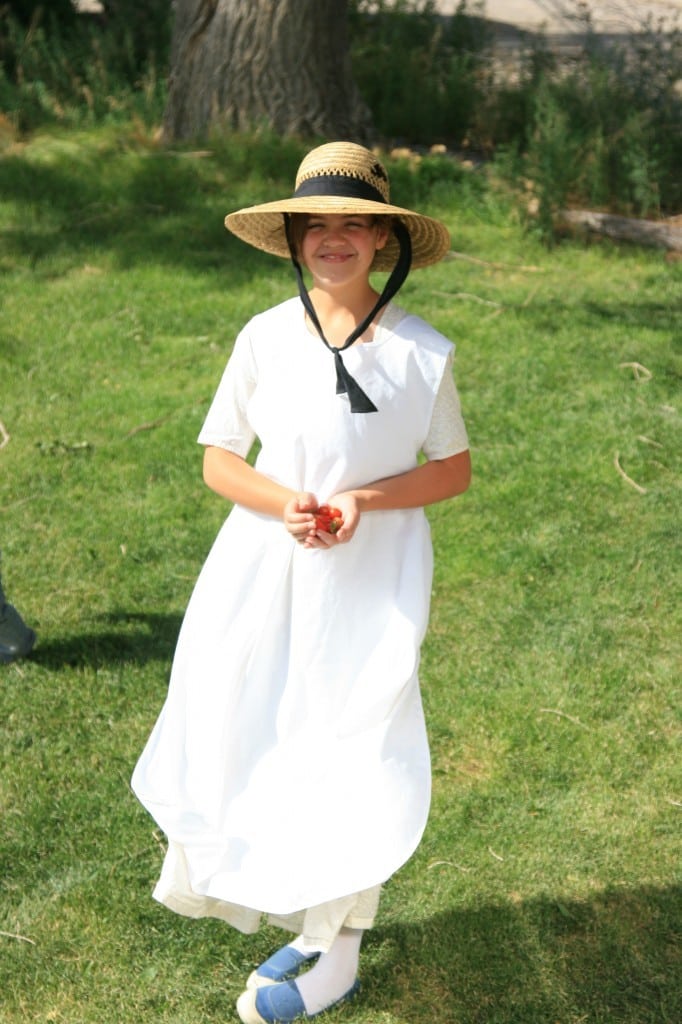 I am so grateful for that! Especially in a world that tries to sell push-up bras to girls as young as 8 and puts pressure on them to wear make-up and and be just the right body size at earlier and earlier ages.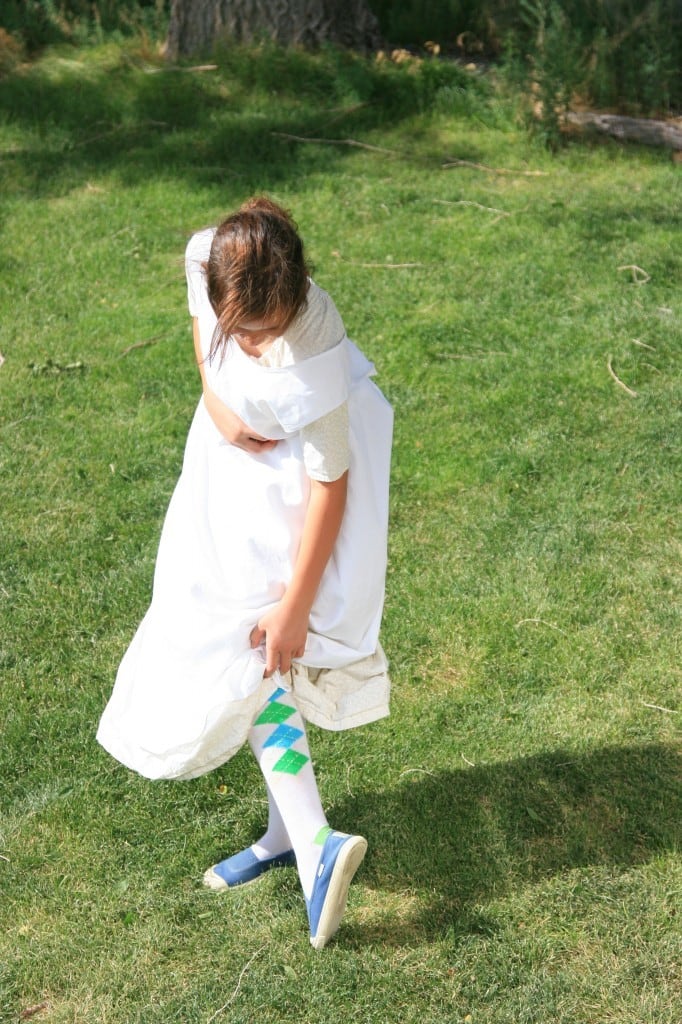 Of course, this girl also has a wonderful sense of humor. She likes to wear her argyle socks with this outfit to give it a splash of color and a modern twist!