This past year we have ssssslloooowwwlly been making improvements to the outside of our house and building an addition which includes a new kitchen and dining room, laundry room, and school room. Sliding doors were replaced with windows and other older windows were also replaced. Finally all the outside structural improvements were done so last week the troops rallied together to add the gray coat of stucco to our house!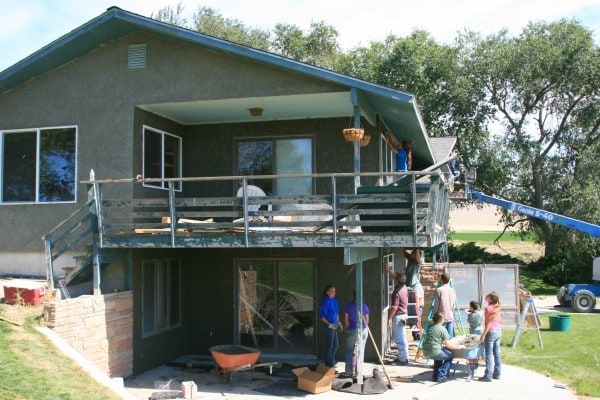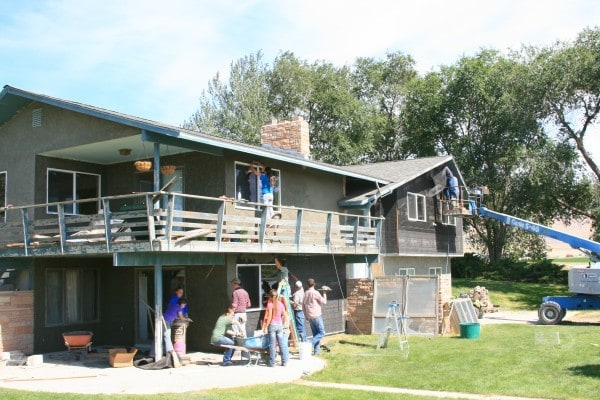 As you can imagine it took a lot of work over several days to stucco the whole house. There were several "teams" dividing up the work. One team put up the tar paper and chicken wire.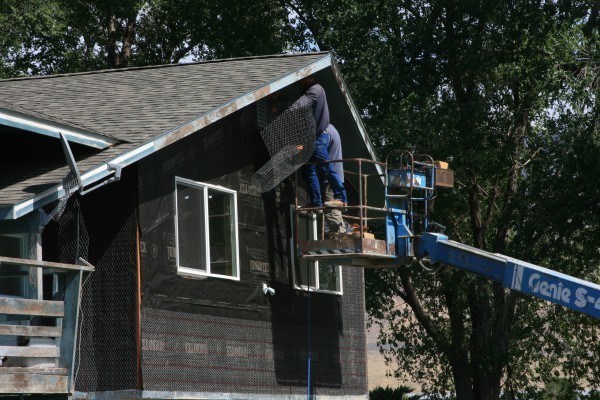 Another was in charge of mixing up the special stucco cement to the right consistency.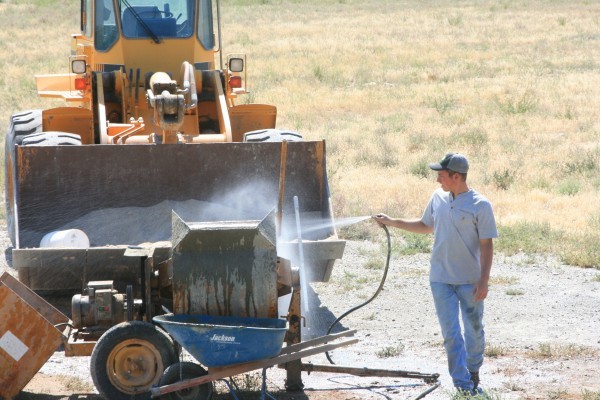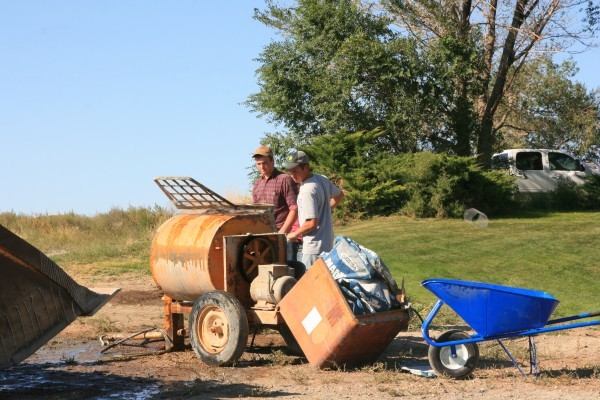 A couple of teams worked together, one putting on the cement, while the other brought trays of cement from the wheelbarrows for the "mudders" to use to add cement to the walls.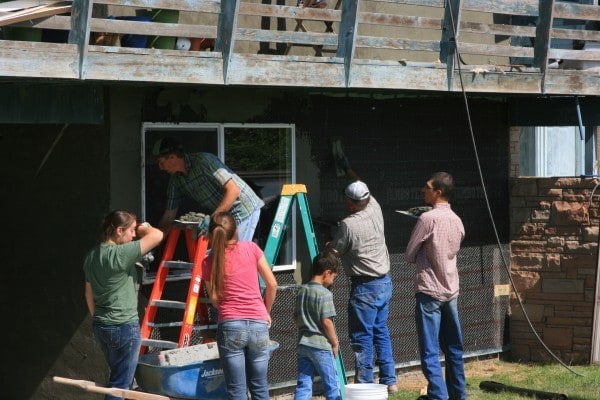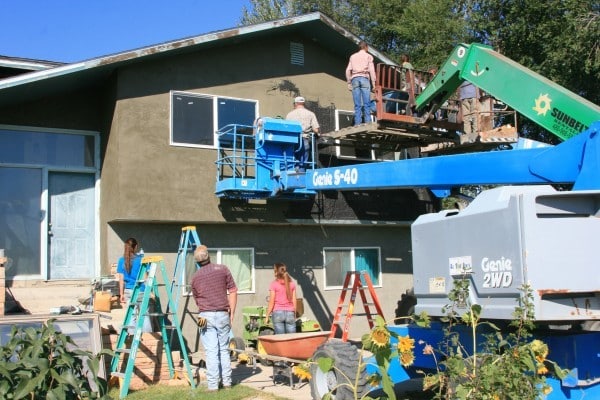 They used the genies for the mudders and the forklift to raise the wheelbarrow of cement to stucco the second floor. Thankfully they aren't afraid of heights like I am!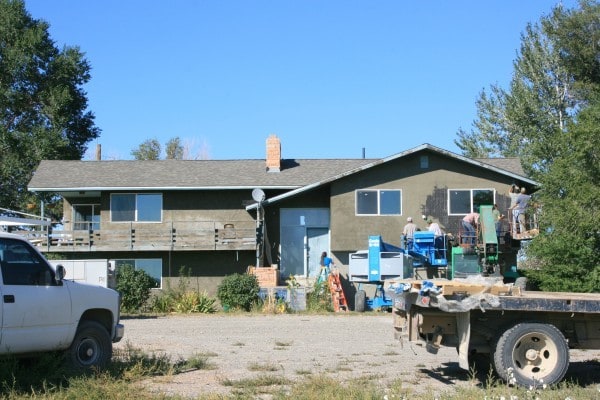 This girl followed after the the cement dried just a tad to add the texture to the stucco. Talk about an arm workout!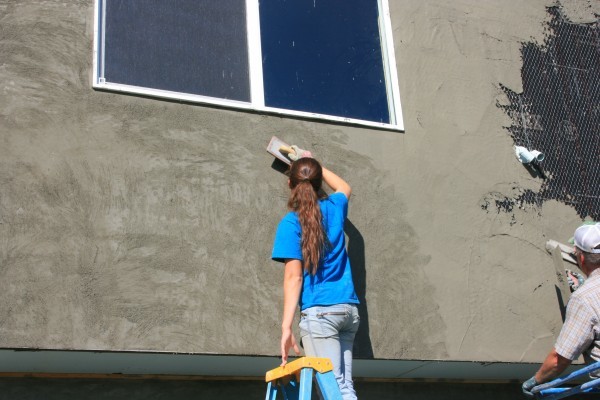 The gray coat will be left to cure all winter and we'll add the color next spring when the majority of the hard working crew is back from college. Our house looks HUGE now! And kinda, sorta like a big concrete prison….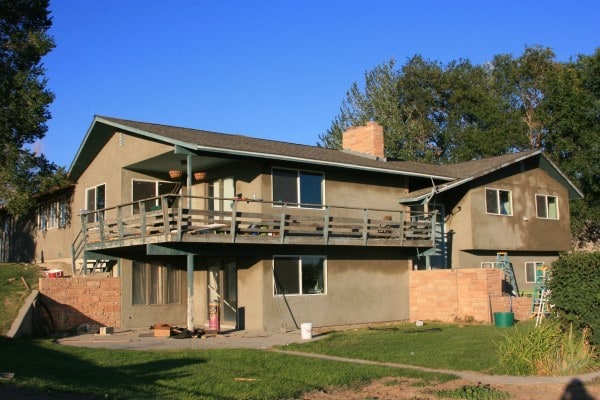 Before: A light aqua color with siding falling off
After: A concrete house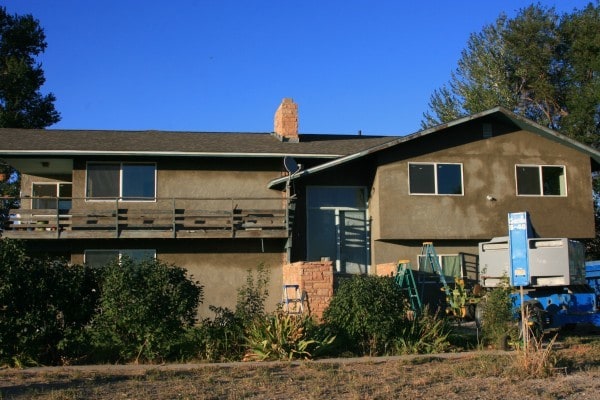 Now to choose a color for the stucco as well as for the trim. Any suggestions?