For the county fair I also entered this black and white photo of Cookie playing her guitar.  It won a superior ribbon (the best you can do).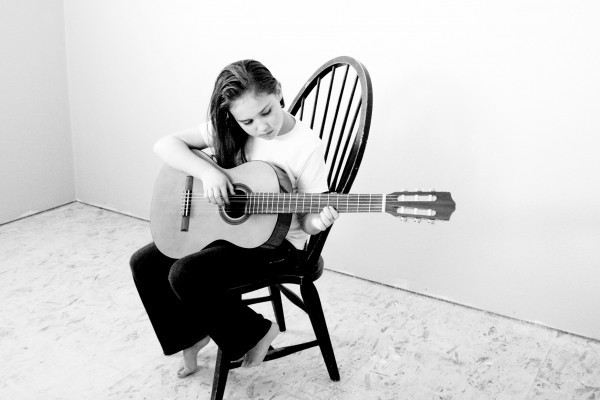 A also really love these two photos of Cookie. She loves taking guitar lessons and practicing!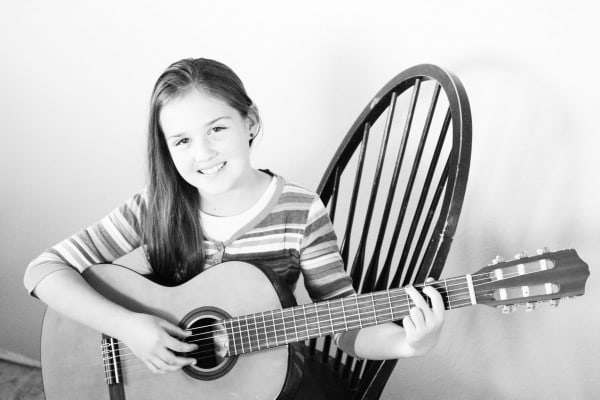 Her older cousins asked to play for them and they were impressed. I am constantly amazed that music seems so natural to her. It is definitely a gift she brought with her here to earth.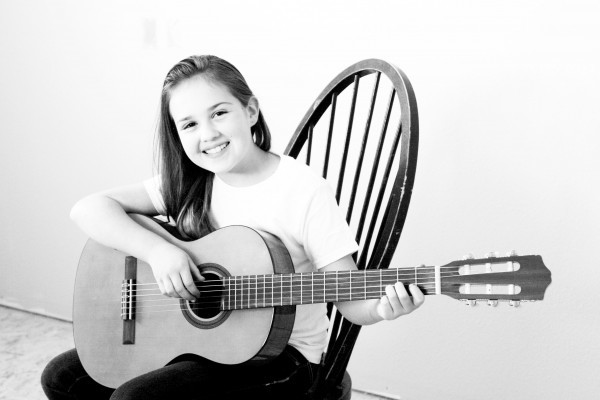 For another digital arts entry I created a fairyland for Hershey. She is into Tinkerbell and fairies at the moment so it wasn't hard to get her to pose in different outfits to create little "Hershey fairies" to add to this photo. She totally loves it! I catch her staring at it and day dreaming about fairies quite often. It's not professional by any means but it sure was fun to do something completely different!