Food. So many traditions are tied to it. The smell of certain dishes cooking can conjure up memories of bygone days. Recipes passed down through generations ties families together. Many times food defines a culture. For Mormons, especially those with pioneer ancestors, just mention the Lion House and you are more than likely to hear, "Their rolls are so good!" or "We had our wedding luncheon there."
Built by Brigham Young in the 1850s as a residence for for his family, The Lion House has been used now for decades as a venue where good food is served in a historical setting creating memorable occasions for many families and visitors from around the world. In a new cook book from Deseret Book, Dining With the Prophets, many of The Lion House's legendary dishes are shared. Yes, you will find the recipe for the famous Lion House Dinner Rolls!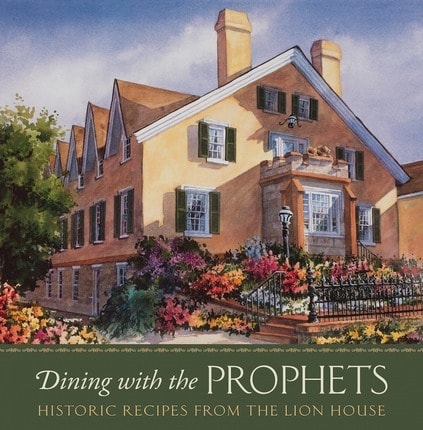 The book is divided into three sections to share not only The Lion House's signature recipes but favorite dishes of the latter-day prophets as well as pioneer staples. My kids were excited to flip through the book and read personal stories about each prophet and why they liked a particular food.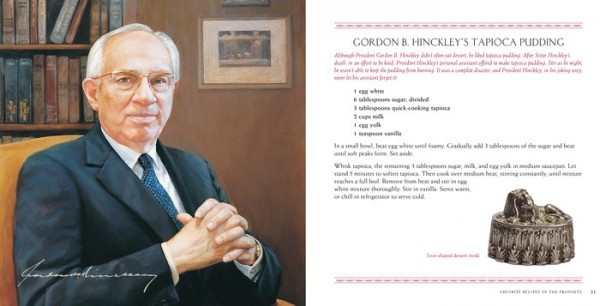 Throughout the book photos of period artifacts displayed at the Lion House are shown alongside the recipes: a bell used to call the Young family to dinner, a sugar jar, a silver tea service, and even an old wooden high chair and toy china dolls. We also enjoyed seeing old photographs of the Lion House both inside and out.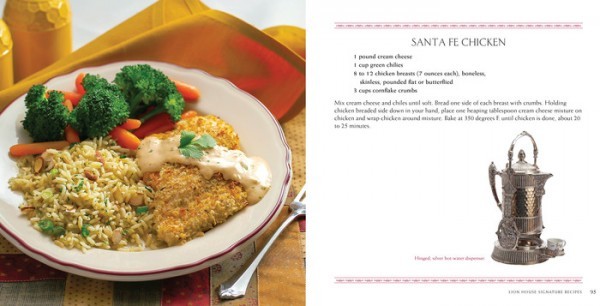 We've made the orange rolls every year as one of our General Conference traditions. This Saturday we will be making Thomas S. Monson's Swedish Meatballs to eat between sessions of General Conference. My kids are very excited!
You can win your own copy of Dining With the Prophets  courtesy of Deseret Book! Just leave a comment telling me a memory that involves food – either good or bad. Giveaway ends Sunday, Oct. 5th at 5pm PST.