Faith in God is a wonderful program in our church for children 8-11. There is a program for boys and one for girls. They each do activities in three areas: developing talents, serving others, and learning and living the gospel to help them develop greater faith in God. Heidi from A Lively Hope has created a Faith in God Study Guide to help the children and their leaders keep everything they do in one place. My daughter, Laura, has been loving her guide. She opted to design her own cover. We used the print your own version and keep it in a binder.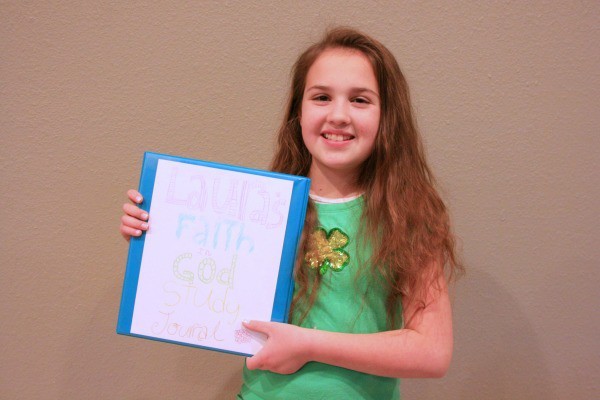 There is a page for each required activity with journaling pages for non-required activities. Some pages are drawing and coloring pages while others are study pages with questions to answer to help children learn to interpret scriptures and apply them to their own lives. Here are a couple of examples from Laura's journal. In activity days they created Mormonad posters. She recreated her poster in her journal.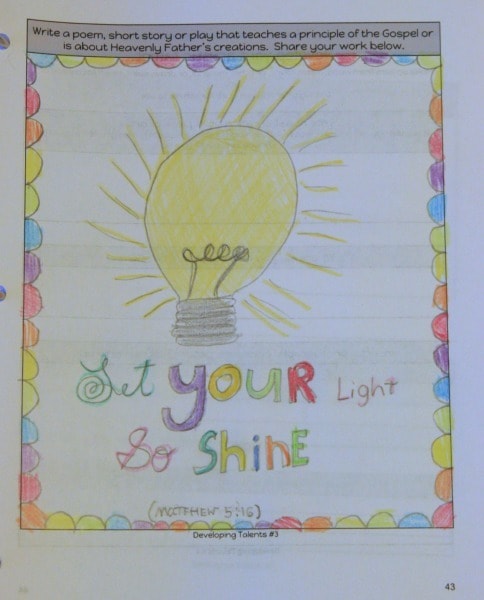 They also discussed a General Conference talk and she drew a picture from a story in the talk and wrote what she learned.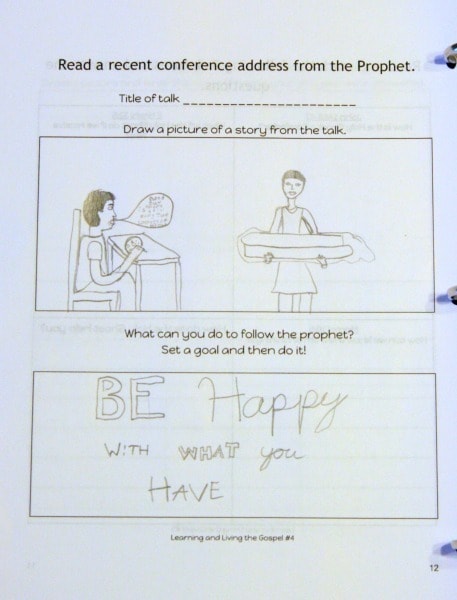 There are memorization helps for each of the Articles of Faith. Laura has already memorized them so she fills these out when she wants something to do. (She knows if she tells mom she's bored she gets cleaning jobs!)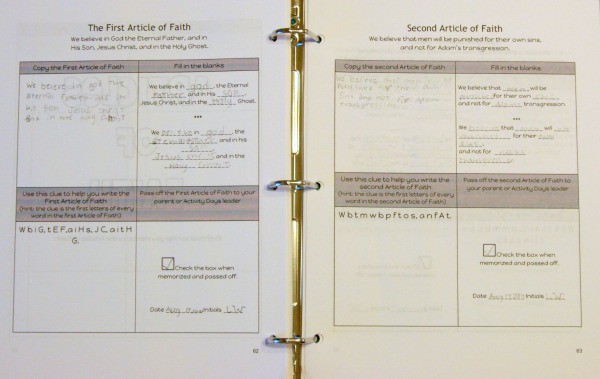 Laura has loved, LOVED, her study journal! She enjoys the variety of ways to write or draw what she has learned. My sentimental self likes that she will have something to keep and show her own children someday about everything she learned as a child.
Heidi is offering TWO Faith in God Study Journal downloads to my readers! You get to choose whether you'd like a boy or girl version. Enter using the rafflecopter. If you choose to leave a blog comment for an entry please share an activity that your son or daughter has done towards earning their Faith in God award. Giveaway ends October 31st.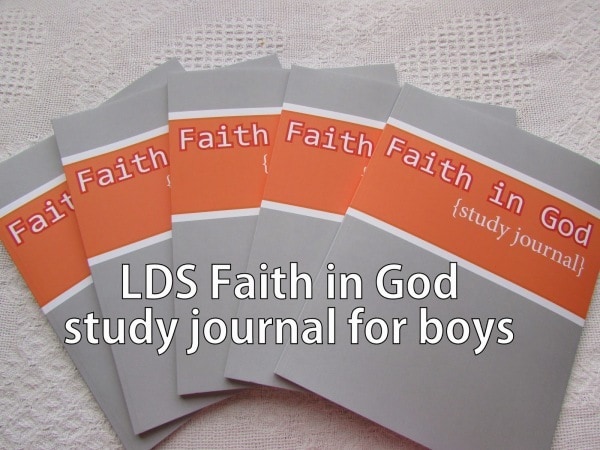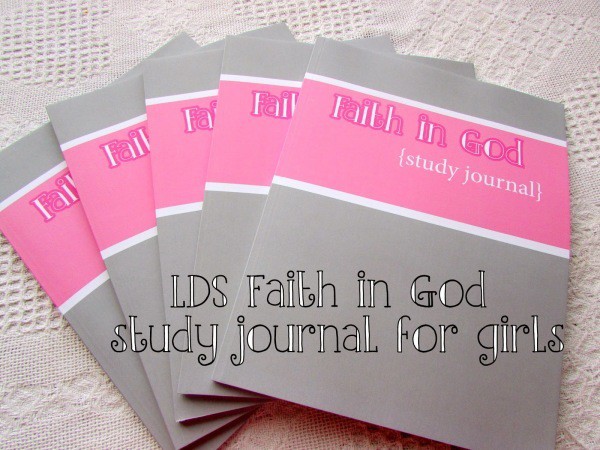 This study journal is designed to be used in conjunction with your
LDS Faith in God
book as you progress through the program. It includes:
-journaling questions for all of the required activities
-places to draw and doodle
-questions and activities to help you internalize the scriptures and strengthen your testimony
-prompts to assist in setting goals
-copywork to aid in memorization
-places to document additional activities
-exercises to help you memorize the Articles of Faith
-pages for additional handouts and photos
This book is designed to serve as a place to record your progress and goals as well as be a keepsake when it is complete. As you progress through the activities, I know that your testimony will be strengthened and you will grow closer to our Heavenly Father and Jesus Christ.
This book is also designed to be fun! Feel free to add lots of color and make this journal your own. If you'd like to buy in bulk, please contact Heidi at hillman.heidi@gmail.com for a group discount.
The study journals cost $9 and can be printed as many times as you would like for personal, family and class use (for example, an Activity Days leader could print enough for all of her girls).
a Rafflecopter giveaway