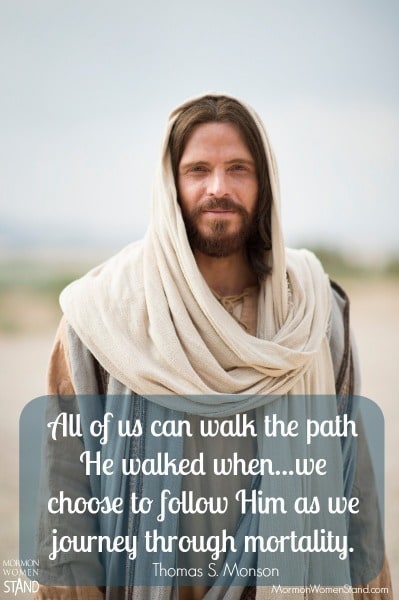 I walked today where Jesus walked.
Though my weary feet do not walk the desert Judean paths He traversed, they do walk a path of service. I am reminded of this as I pass by The Living Christ hanging in our hallway. Some of the words echo in my ears, "He walked the roads of Palestine, healing the sick, causing the blind to see, and raising the dead. He taught the truths of eternity . . ." My work as a mother mirrors His actions.
Today, as I walked through my Palestine, my home, little children were held as their tears of frustration were wiped away and stories from the scriptures were whispered in their ears. A crying baby whose swollen gums caused pain was soothed with cold chewy toys, medicine, and the warm embrace of mother's arms. A teenager was taught to work through a math problem; her eyes were opened to understand a new concept.
Read the rest of my thoughts about President Thomas S. Monson's Sunday morning General Conference address over at Mormon Women Stand.