Long time readers know of my love for the talented Young family and the varied ways they inspire others through painting, photography, and literary publications. Prints of some of Elspeth's Women in the Bible paintings grace my daughters' walls. I have subscribed to The Storybook Home Journal for several years and utilize it in my homeschool. Each issue is dedicated to one classic book that is perfect to read and study either personally or as a family. If you haven't ever seen one I encourage you to go take a look at all the issues they currently have and chose a couple to try! They have everything from Little Women and Girl of the Limberlost to The Count of Monte Cristo and Silas Marner.
I had the delightful pleasure of writing about our farming lifestyle for their Veranda series to go along with the latest issue of The Storybook Home: Six Star Ranch. Go take a look at all that is in that issue! Here's a sneak peek at the article: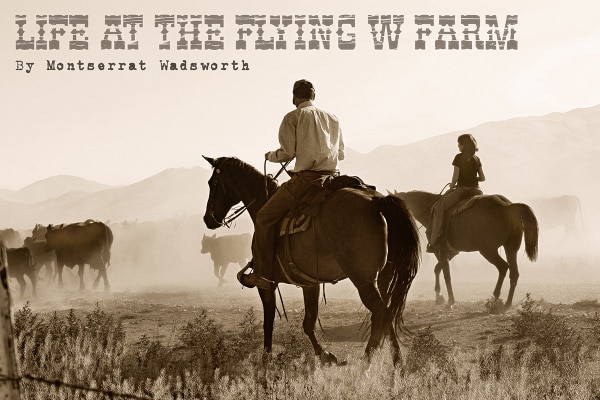 On a crisp spring morning, the frost on the windows begins to dissolve while children bustle about looking for boots, coats, and gloves. Their cheerful, expectant voices ring out with excitement: "We're branding today!"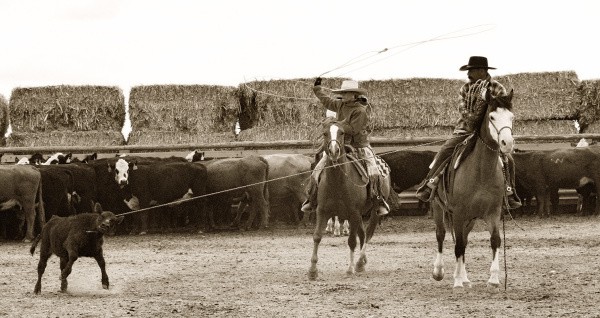 A little over 100 calves will be vaccinated, ear-tagged, and branded with our Flying W brand. It is truly a family and friend affair! Cowboys and cowgirls help to rope the smaller calves while some of the men wait, ready with the branding iron.
Read the rest at The Veranda: Life at the Flying W Farm!