Long time followers of my blog know I am a member of The Church of Jesus Christ of Latter-day Saints, more commonly known as Mormons. This week has been (and will be) all about my Mormon faith. I'm hoping it doesn't drive some of you away. Sometimes it's just good to find out more which is why I want to share with you a movie that will be coming out in theaters all across the country on October 10th. Its called …….
drum roll……..
So anticlimactic, right?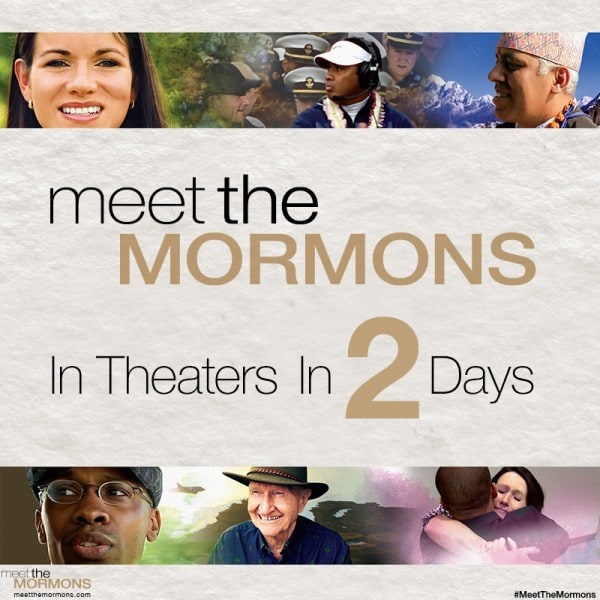 Six Mormons from around the world are featured in the film. Come read a little about their stories! You'll learn about a kickboxing mother from Costa Rica, "The Candy Bomber" Gail Halverson, a football coach for the U.S. Naval Academy and more.
One of the terrific things about this movie is all net proceeds will be going to the American Red Cross! So don't worry that if you go see the film you'll somehow be contributing to the Mormon Church.   😉 Check out the trailer below, then check to see if its showing in your area.
Oh! One more thing. You can download a free song sung by David Archuleta (remember him from American Idol a few years ago?). It is beautiful song about the role each of us play here on earth. Watch below and
download it here for free
!
One of my friends,
Emily
, got to go to a 'sneak peek' showing and this is what she had to say about Meet the Mormons,
If you are a Latter-day Saint you will enjoy the film and might even cry. If you are not a Latter-day Saint and are curious about Mormons and what they're really like, this will give you a feel for what they are trying to accomplish in life. If you don't like Mormons and don't want to know anything about them, but for some weird reason see the movie anyway, if you take the Mormon element out of the film, you are left with stories of humanity where people are trying to better their own lives and the lives of people around them. You realize there is goodness left in the world. Some people are drawn to that goodness, and the people in this film happen to be tied together after the pattern of Christ because of their religion. No matter your feelings about Mormons, you won't go away from the film feeling yucky.
So, what do you say? Isn't it time to watch a great movie that's acceptable for the whole family while also donating to a great charity?