Yesterday morning while everyone else was getting ready for church I played with my girls' hair.  They all have long(ish) hair, though some have stick straight hair while a couple inherited some very ringlet curly hair. When my first daughter was born one of the first things my husband remembers me saying is, "I can't wait until her hair grows so I can have fun braiding it and doing different hairstyles."  Little did I know then that seven girls later I would still enjoy doing their hair! Thankfully the older they get the more interested they are in doing their own but it's still fun to have mom do it every once in a while too.
We enjoy looking around the internet for hairdo ideas but it can be hard when you actually try to do them. It's not easy to follow instructions when you have to sit in front of a computer without a mirror or take the laptop in to the bathroom so you do have a mirror. We usually try to print instructions off but you can't do that with a video tutorial.
See these pretty hairdos?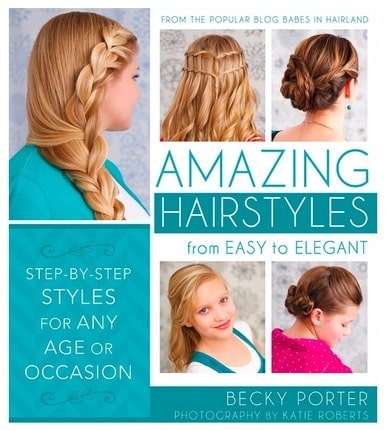 We used a wonderful new book called Amazing Hairstyles: From Easy to Elegant by Becky Porter. It is a great book for beginners and more experienced hair stylists alike. The first chapters cover hair terms, hair accessories, products and other essential supplies as well as the basic techniques of braiding, twisting, and buns. The rest of the chapters build from there to show you how to combine the basic techniques to create over 50 fabulous hairstyles. Each hairstyle is accompanied by step-by-step photos making it very easy to prop the book up next to your mirror while you work.
I was able to find hairstyles that work with my curly headed girls, and straight haired girls, and even several hairstyles that I could do on Hershey's still-growing-out-from-chopping-the-front-herself hair! Isn't this Nested Braids and Bun cute?
We've quite enjoyed trying most of the hairstyles in this book over the past few weeks. With so many girls it can be hard to come up with new styles so they don't all "match" (we are way past the matching phase at our house). With Christmas coming up this would be a great gift for any teen who enjoys doing their hair or for moms with girls or even tweens or are interested in learning how to do their own hair. Amazing Hairstyles is available from Amazon
and Deseret Book.
About the Author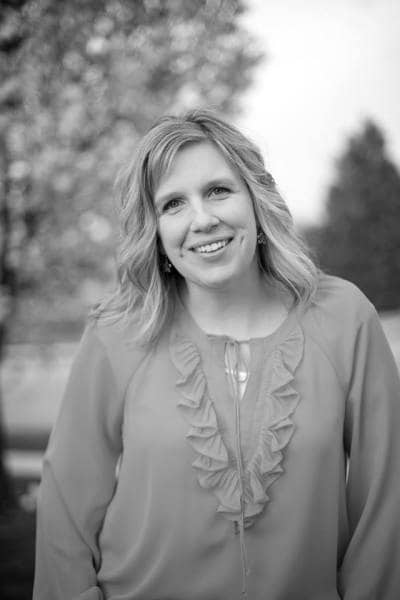 Becky Porter is the hands behind the hairstyles. Since starting her blog, BabesInHairland.com in 2008, she has been making the world a prettier place, one head of hair at a time. Besides having a passion for doing hair and teaching hair classes, she loves music, baking, and spending time with her family. She lives in Utah with her three amazing daughter's and one patient husband.