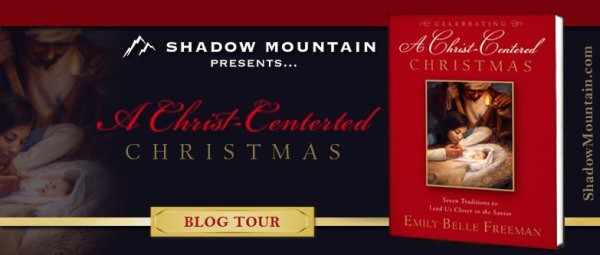 I love celebrating Christmas! I love decorating my home with all the assorted Nativity sets I have collected over the years. Our family enjoys our various traditions of studying the Names of Christ throughout December, having a scripture advent countdown, and doing Christmas school. Last year I came across a wonderful book called, A Christ-Centered Christmas: Seven Traditions to Lead Us Closer to Christ written by Emily Freeman. Its purpose is to draw us closer to Christ by focusing on each figure of the Nativity: Mary, Joseph, the Angel, the Shepherd, the Wise Men, the Lamb, and the Christ Child. and the role they play.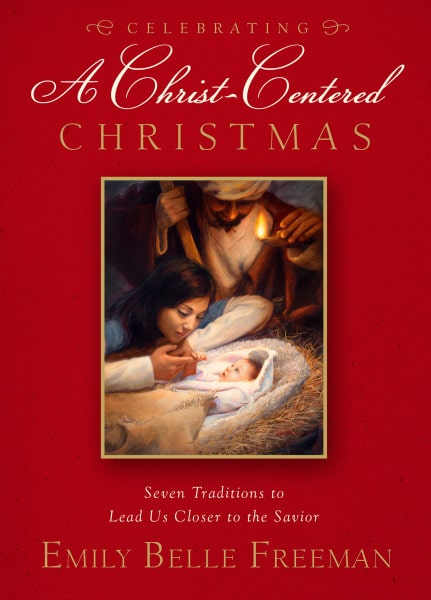 Each chapter begins with some of Ms. Freeman's thoughts and personal experiences. They also include a story. The chapter ends with a short devotional she labels "The Tradition" which includes a hymn suggestion, a story or lesson to share, and then a moment of celebration with activity suggestions for your family to do. One of my favorites comes from the chapter on Joseph. Ms. Freeman shares the story of her three year old daughter keeping change in her pocket while out doing errands so when she heard the tinkling of the Salvation Army bell she could put coins in the big red bucket. Then comes this suggestion,
In a season that is packed full with the hustle and bustle of Christmas, I hope each of us will make room in our hearts to hear the tinkling bell and live as true believers. Spend some time this week opening your heart to hear the quiet promptings. Maybe you could stick a small bell into one of your pockets. As you hear its cheerful sound throughout the day it could act as a reminder for you to follow a quiet prompting and perform a secret act of kindness.
It was wonderful last year to have ready made devotionals to do throughout December as part of our Christmas school or for family home evening. In all the energy and excitement and busyness of the holiday season it was like a balm to the soul to have those moments of blessed, holy stillness as our family took the time to focus even more on the miracle of the Christ child and the joy, love, and hope He brings.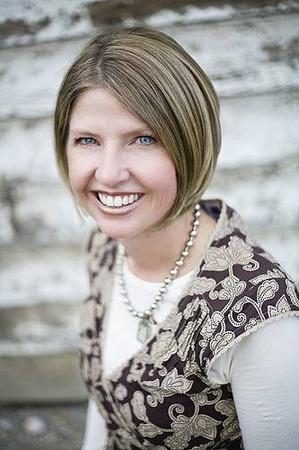 ABOUT THE AUTHOR
EMILY BELLE FREEMAN is a coach's wife, a mother to four children and a few others who have found refuge in her home, author of several bestselling books, and sought-after inspirational speaker. Her days are spent watching over teenagers, her flock of pampered chickens, and a rabbit that she adores. She finds great joy in studying the life and teachings of Jesus Christ. Her deep love of the scriptures comes from a desire to find their application in everyday life. For a few minutes every day Emily forgets about the laundry, leaves the dishes in the sink, and writes. She coauthors a blog that is a stopping place for hearts seeking all that is good: www. multiplygoodness.com
A Christ-Centered Christmas is available at Deseret Book as a paperback or ebook. Today I have an extra copy to give away to one lucky reader just in time to help you begin your own Christmas celebrations! Enter using the rafflecopter below. For an easy entry leave a comment with a tradition or suggestion on what you do to help your family focus on Jesus Christ during the Christmas season and be sure to mark that in the rafflecopter. Giveaway ends Tuesday, November 18th.
a Rafflecopter giveaway