My daughter is driving us home from Reno right now trying to get some night hours on her driving log before getting her license at the end of the month. To occupy myself while she drives I decided to look at photos on my phone. Here are a few of my favorites from this past week.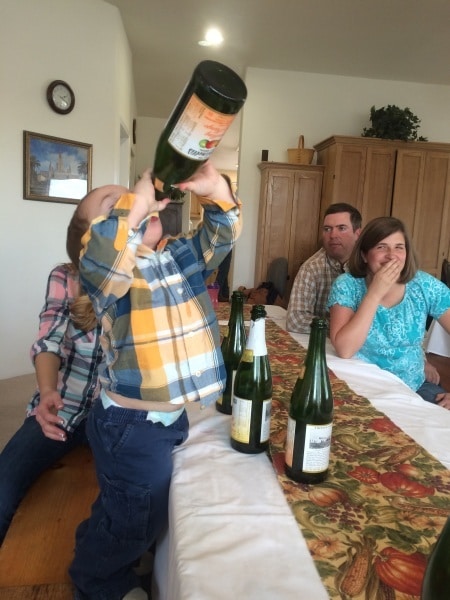 Okay, I know at first glance this one looks bad but Junior Mint had the best time drinking the dregs of all the sparkling cider after Thanksgiving dinner! I tried to get a picture of the huge smile he'd make after tipping each bottle up.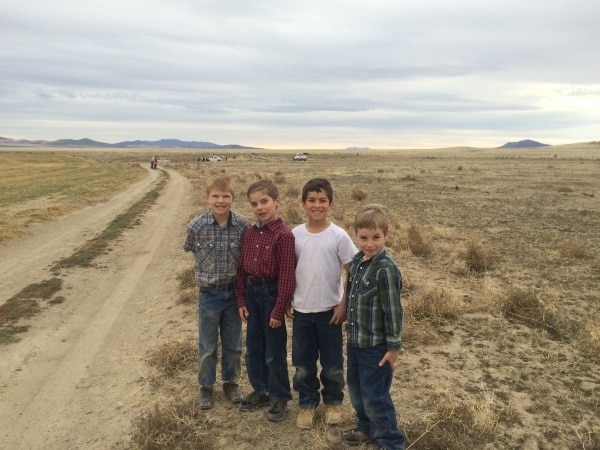 These boys are all buddies. They enjoyed playing and running around in the brush Thanksgiving afternoon.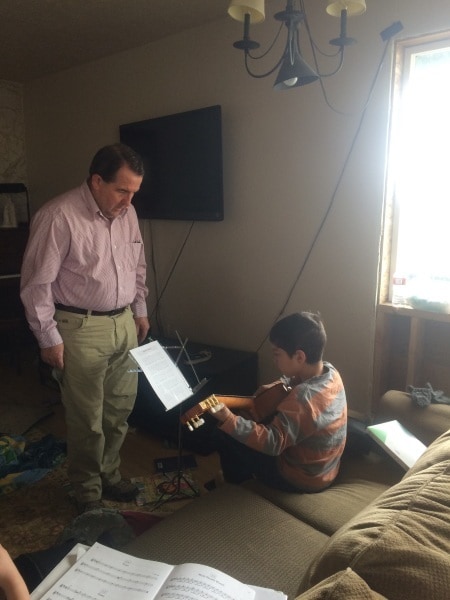 When my parents came to visit my dad brought Special Dark his own guitar. Here he is getting his first guitar lesson.He has already learned to play "Twinkle, Twinkle Little Star"!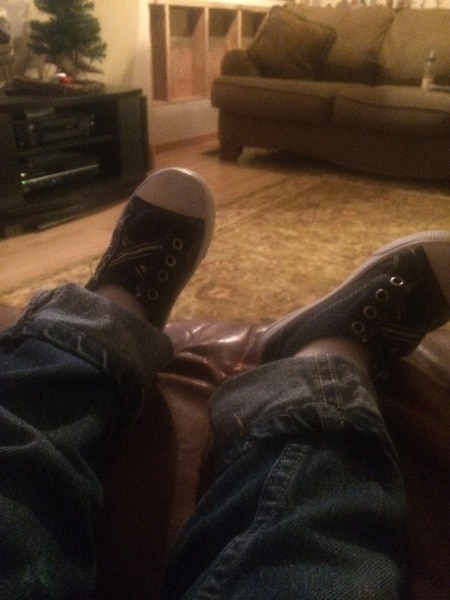 Junior Mint snuck away with my phone. I found this gem of a picture he had taken. He was so proud pointing to it saying, "Sace Soos" (Jace's Shoes). Funny boy!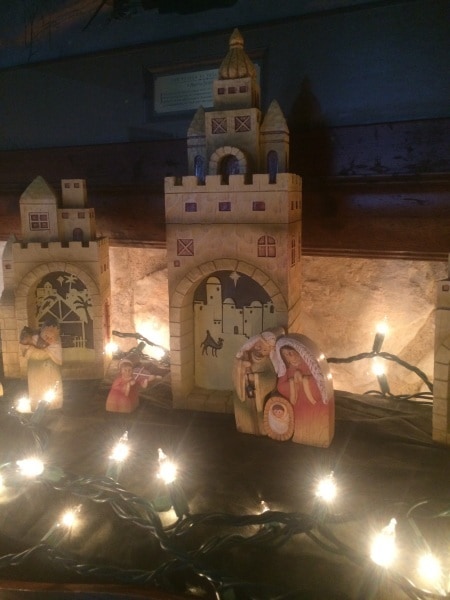 The first Nativity of the year was set up on top of the piano. It is a new one this year and perfectly lovely.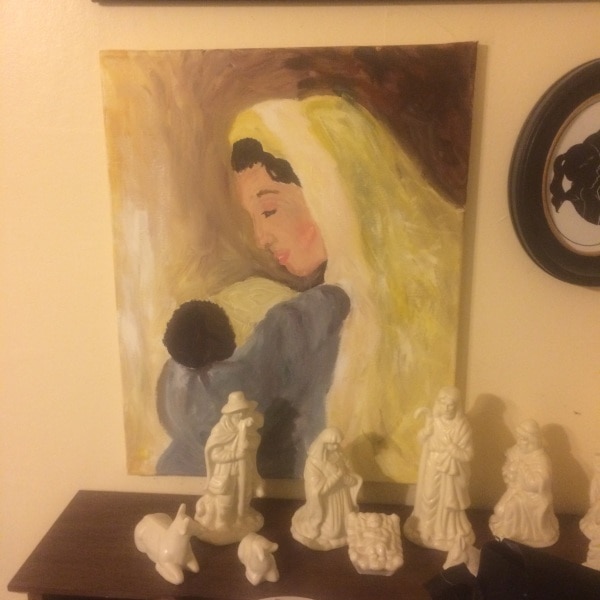 Brownie painted this last Christmas season. I am amazed at her natural talent. She has never had any formal art lessons. It just seems to come intuitively to her.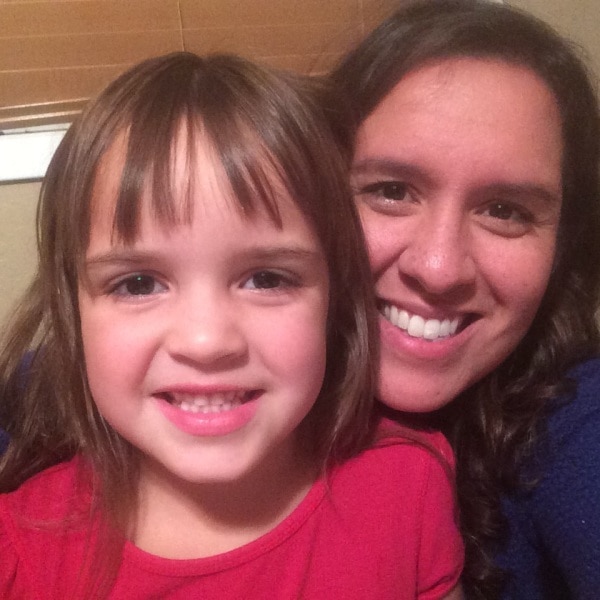 Last, but not least, Hershey wanted to take a selfie with me.