It's a new year and I've been contemplating and thinking about changes I need to make in all areas of my life. And a post about that will come soon, I hope. But we have a BIG major change going on at our house right now that is taking up a lot of time and energy. I was going to wait until everything was done and finished and then I thought, "Why? This is my life. Messy, crazy, mismatched and all." So…
Out with the old kitchen…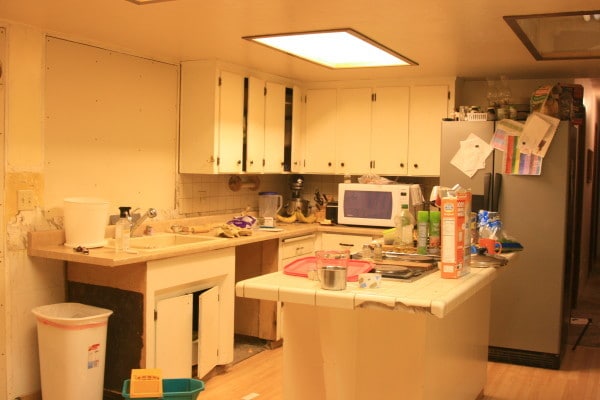 and in with the new!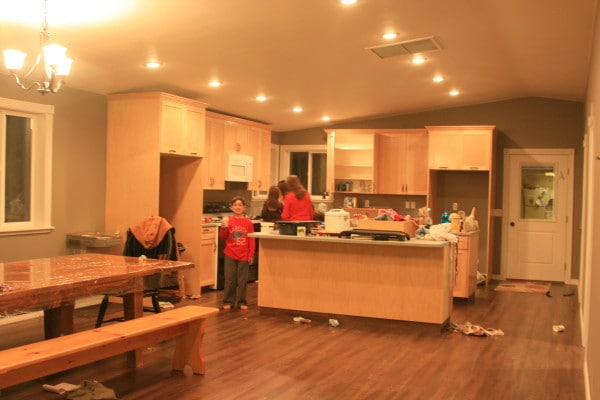 We've been building an addition to our home that includes a new kitchen and dining room on one half and on the other half a laundry room, pantry, and school room. It has taken over a year and while there are still some major things to do (cabinets in the laundry room and school room for instance) we are moving in and it feels so good!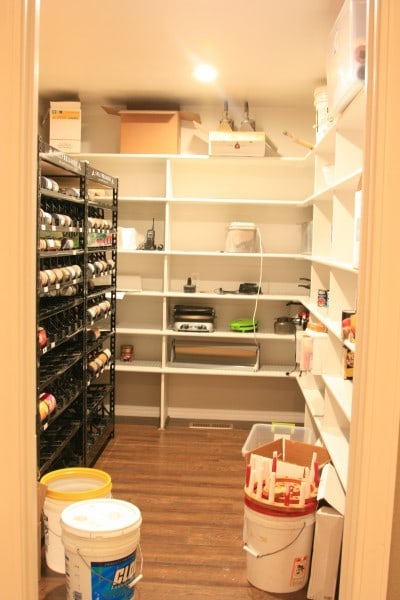 We started with moving the rolling can shelves into the pantry. They were downstairs in what used to be the garage. It was a pain in the neck to have to run down almost every meal to grab a can or two. We also had a separate pantry down the hallway by the bedrooms to store other foods like cake mixes, jello, pudding, extra ketchup and pickles, etc. It sounds silly to say it but man, is it nice to have all the food in one place instead of scattered helter-skelter throughout the house!
Last night we worked to get all the pots and pans, mixing bowls, measuring spoons and cups, cooking utensils, silverware, plates and bowls, etc. moved over. We have a big pile of stuff to take to the thrift store and finally got rid of the five can openers that don't work but were somehow still in the drawer instead of in the trash.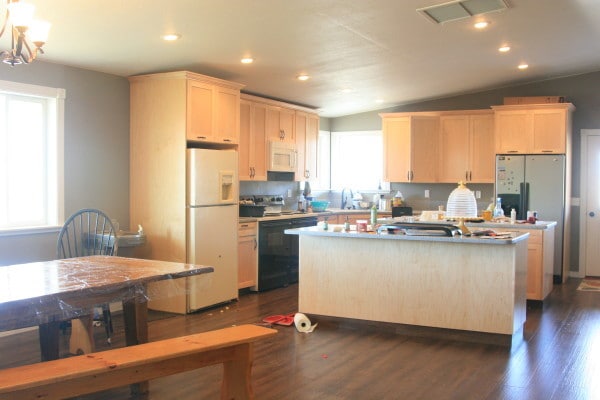 This morning we moved our two refrigerators over. It took all morning. Yes, they do not match. No, we won't be getting matching ones anytime soon. They both still work great and we just can't justify getting rid of them because of appearance.  🙂
We'll be moving the rest of the baking supplies, spices, and food over this afternoon. Wish us luck!
I'll share more of the new kitchen later. Now back to work I go!