Yesterday was a very fun day! The kids woke up to the table all decorated with balloons and candy. They read all the Valentine's they made for each other and then came the best part.
I put little surprises in each balloon so they got to pop them! Gideon liked the balloons popping but at the same time he didn't.
They received little kaleidoscopes and marble mazes but the best surprise of all was this . . .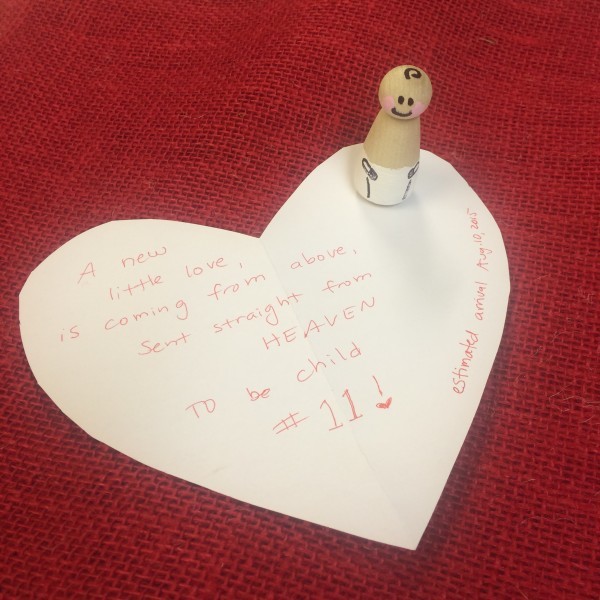 We are thrilled! It will make for an exciting summer since I'm due right in the middle of the busy hay season. Just like with the other pregnancies, I feel great and only felt slightly sick for a couple of weeks. No real morning sickness to speak of (don't hate me!). And now you know why posts have been slow to publish on this blog. My creativity seems to have squandered a bit with foggy preggo brain.  🙂