One of my all time favorite holidays is coming up! I love Easter. Absolutely adore it! I especially love celebrating it with my family creating traditions for my children and passing on old ones from my own childhood.
To keep us focused on what we are celebrating – the Atonement and Resurrection of Jesus Christ – we do various activities like our Living Christ Easter Countdown, making our own Calvary's Hill/Empty Tomb Garden, and studying different names of Jesus Christ. This year I am going to try something new, something wonderful; a testimony tree created by hanging colorful plastic Easter eggs filled with strips of paper that contain scriptures or statements of belief about Jesus Christ. The idea came from a new book by Emily Freeman, Celebrating a Christ-centered Easter: Seven Traditions to Lead Us Closer to Jesus Christ.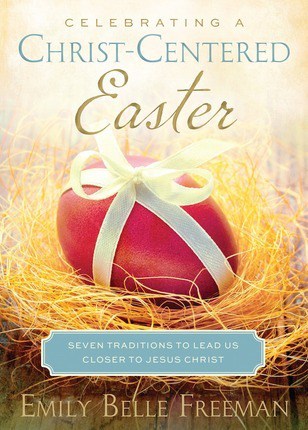 A companion book to Celebrating a Christ-Centered Christmas, this book focuses on the personal experiences of people who were close to the Savior during His final week of life. Through studying each person and their interaction with Christ we come to learn valuable lessons we can apply to our own relationship with Jesus Christ. Lessons such as unexpected hope, helping someone carrying their cross of burdens, and bearing witness.
Personal stories include
Lazarus
Simon
Joseph of Arimathea and Nicodemus
Mary Magdalene, Mary, and Salome
Thomas
The disciples on the road to Emmaus
Jesus Christ
Just like the Christmas book the end of each chapter contains suggestions for a hymn to sing, a lesson to share, a story to tell, scriptures for further study, and a tradition to consider starting with your family that reinforces the lessons learned.
Easter is so full of meaning and symbolism that no matter how much you study and think you know there is more to learn and gain for your own personal life. This small book brought greater insights into some parts of the Easter story I had never considered before. I highly recommend it!
ABOUT THE AUTHOR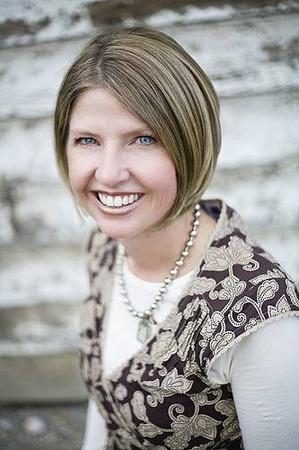 EMILY BELLE FREEMAN is a coach's wife, a mother to four children and a few others who have found refuge in her home, author of several bestselling books, and sought-after inspirational speaker. Her days are spent watching over teenagers, her flock of pampered chickens, and a rabbit that she adores. She finds great joy in studying the life and teachings of Jesus Christ. Her deep love of the scriptures comes from a desire to find their application in everyday life. For a few minutes every day Emily forgets about the laundry, leaves the dishes in the sink, and writes. She coauthors a blog that is a stopping place for hearts seeking all that is good: www.multiplygoodness.com.
Disclaimer: I was given a free copy of Celebrating a Christ-Centered Easter to review by Deseret Book. All opinions are my own.