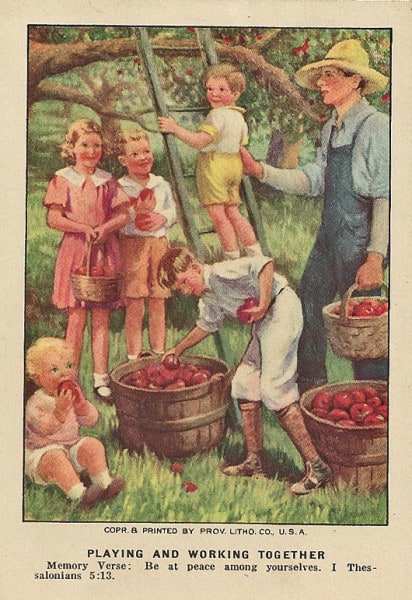 Some of the best memories I have are those that involve working with my family both growing up and now with my own children. It is a bonding time where singing or whistling occurs between storytelling, teasing, and yes, sometimes, even quarreling. We are together working side-by-side or at least in close proximity to each other developing better relationships. Now, I know we are particularly blessed to live on a farm where it seems easy to have enough for everyone to do and work together. But you know what? I didn't grow up on a farm and my parents were still able to make sure there was plenty of family work to do together.
I'm hoping my suggestions here will help any family, no matter what type of lifestyle they have, to work together and build those strong family relationships.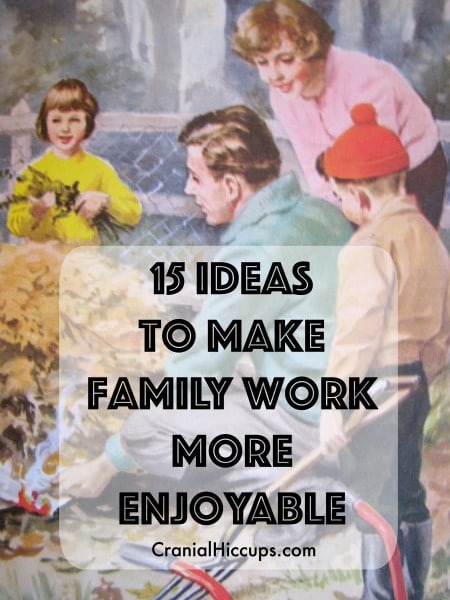 Skill Levels
No matter what type of family work or chores are being done it is important to remember there are different development stages of work. Everyone is at a different skill level. We shouldn't expect a 3 year old to cook a three course meal yet we do expect a 13 year old to know how to match up and fold socks. Don't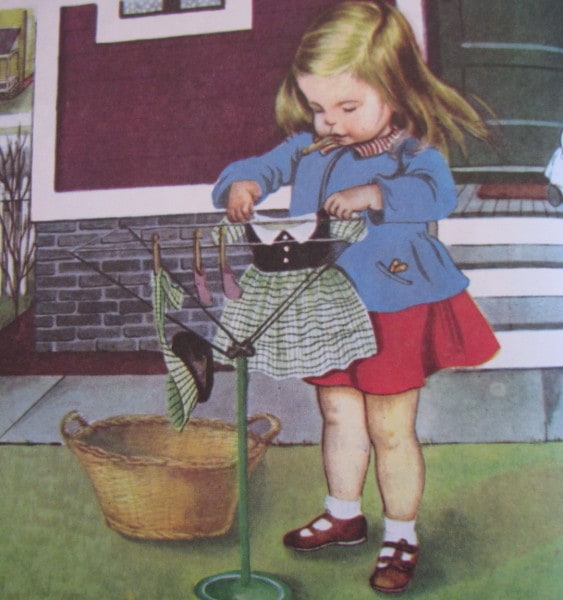 assign chores or work that will be impossible to complete! It sets everyone up for disaster, loss of self-worth, and bad feelings all around. Four years ago I wrote about the age appropriate chores I try to teach my children. It's a great reference that even I need to look at on a regular basis.
I know when there is a house full of little ones it is often much easier to do the work yourself. You know how to do it and can do it much more quickly than when the little ones "help." Their 'help' seems to be a hindrance rather than real help! However it does children a great disservice if they are not allowed to help or even expected to help.
Training
Have set times where everyone learns together how to do certain tasks. This gives you, as a parent, the opportunity to teach and to observe what level of skill each child has. You can also pair up children to help one another and teach each other. Some ideas for training classes are:
Family Kitchen Class – Go over the basics of meal planning, practice skills like cutting olives for younger children and peeling and slicing vegetables for older children. Create a big meal together as a family letting everyone try the different tasks involved. Plan these kitchen sessions during holidays, summer break, or on a weekend when you will all be together.
It's Always Fun When Grandma Comes . . .  Invite grandparents or another elderly person to come and teach the family specific skills they are particularly good at. When we lived in Fallon an older woman at church asked me if she could come give my girls a sewing lesson every Monday. It was so much fun! We all learned a lot and developed a wonderful friendship with this amazing woman.
Wash Day Wisdom – Teach everyone how to do basic stain removal from clothes, how to properly sort laundry, how to fold everything from towels to t-shirts, and even how to iron.
Basics Boot Camp – Schedule a week to learn the basics of cleaning each room, what is expected for each child and their skill level, where the cleaning supplies are, etc.
These are all good times to teach but the best training comes from working alongside your children and setting a good example for them to follow every day.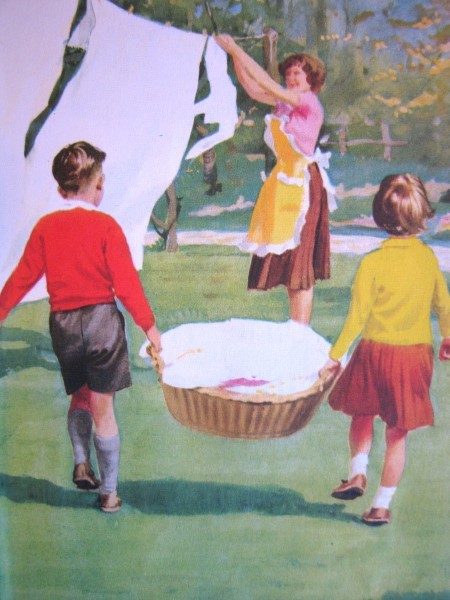 Family Workout!
Have a daily family chore where the family works together. Create fun names. Keep it short (15-20 minutes).
Monday Madness (Bathroom Bash or Toy/Game Sorting)
Tuesday Toss Up (Take Out Trash, Wash Garbage Cans, Toss Out Old Items)
Wednesday Wipe Out (Wash All Windows, Wipe Down Walls and Cabinets, Wash the Cars)
Thursday Throw Down (Clothes Capers – Laundry)
Friday Finish or Friday Freebie (Finish a project together, No Chores Today!)
Saturday Sweep (Sweep/Mop/Vacuum Floors)
Whistle While You Work
Make work fun by doing any number of the following:
Laugh and Play – Remember it's more about the process than perfect results.
Sing – Learn to harmonize or make up new words to old tunes.
Race – Guess how long it will take to do a chore and then see if you can beat the time.
Tell Stories – Family stories of when you were young or great-grandpa's escapade with the Pinkertons make the time go faster.
Read – Take turns reading a book or story out loud while the rest of the family works.
Play Music – Create an upbeat playlist and turn up the volume while you work!
Memorize – Choose a scripture or quote to memorize as you work together.
Role Play – Create special "jobs" with silly names: Potty-Hopper hops from toilet to toilet cleaning with a buddy, The In-Sink-Erator cleans all the sinks in the house, Inspector Gadget gets to inspect everyone's personal chores offering praise for jobs well done.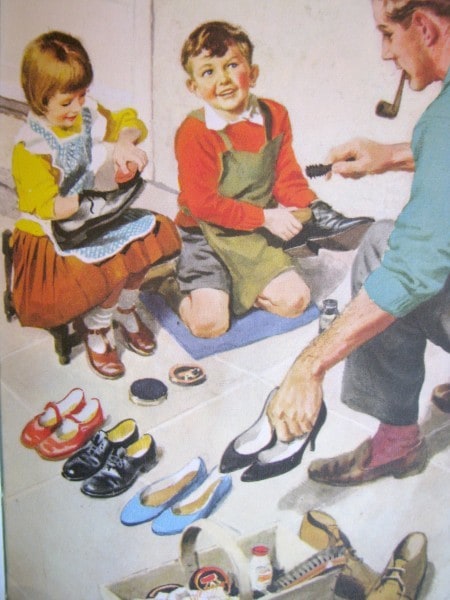 Everyone Gets a Vote
This idea came just this past weekend at the family reunion we attended. My father-in-law grew up in a home where everyone had a say. Usually it worked like this. His dad would say, "Everyone who loves mom say, 'Aye!'" All hands were raised with voices chiming in, "Aye!" It would go on down the line, "Everyone who loves Brent….Bryant….Terrie, etc." This helped everyone to feel loved. They also had a say in specific family affairs. The most important one happened after both parents died within a year and a half of each other while eight of the eleven children were still at home, the youngest being only 7 years old. They all decided to stick together and not break the family up by sending kids here and there to different aunts and uncles to live.
Applying this concept to family work why not have a family vote of love after time spent working together?
Holding a family council with input from everyone on chores that need to be done, how they should be accomplished, rewards and consequences for jobs well done or not, will also go a long way in making sure everyone feels valued and respected.
It might require a huge shift of paradigms or even a personal change of heart and some major creativity but having your children happily participate in family work is so worth the extra effort and time!
What types of work does your family like to do together? How do you make work enjoyable for all involved?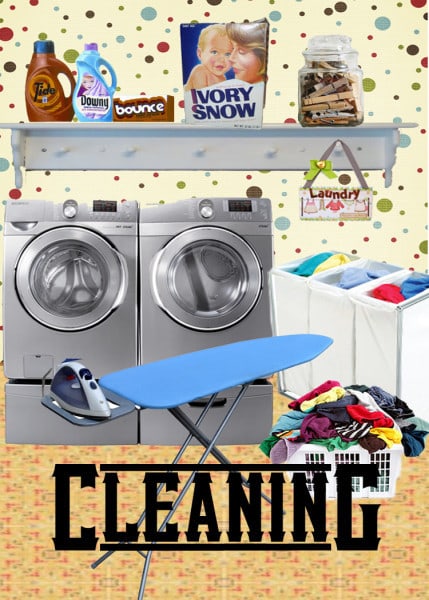 Next week, Family Work Part 2 will be all about the whiners, the lazies, and the complainers. Every family has at least one – and sometimes it's you!
This post is part of Establish a House which runs every Wednesday on this blog.