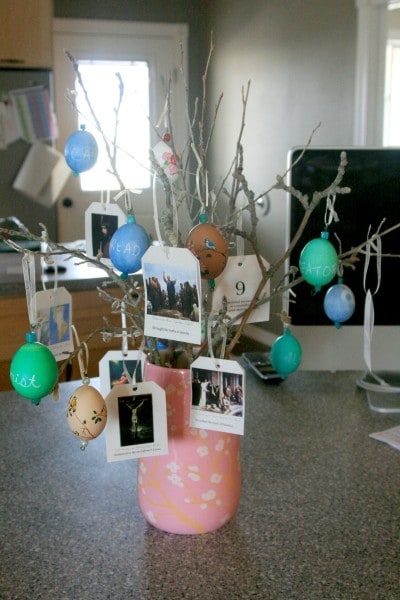 We tried something a bit different this year with our Easter tree! Instead of using the tags with names of Christ on them that come in The Living Christ Easter countdown we wrote on hollowed out eggs and then dyed them. It is an easy project. Just go into it expecting to crack a few eggs especially when your kids are helping.  🙂
First we blew out the eggs. We poked holes into each end of an egg by 'hammering' the sharp end of a toothpick with a butter knife. We inserted the toothpick into the eggs and tried to "beat" the egg a bit so it would blow out easier. We found if you make one of the holes slightly bigger it makes it easier to blow the raw egg out. Carefully hold the egg, bigger hole down, over a bowl and gently blow into the egg. It works better if you can seal your lips around the egg. Just be careful not to accidentally suck like Gideon did! Blech!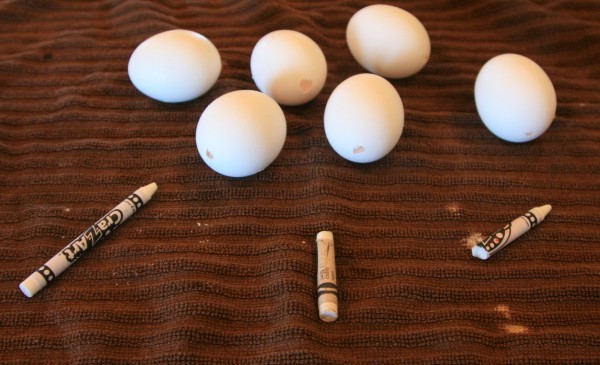 We rinsed the eggs out by filling with a little bit of water, shaking the egg gently, and then blowing the water out. We then dried the eggs. With white crayons we wrote a different name of Christ on each egg. This job is better for older kids or adults as it can be hard to see where you have written. Make sure to double back on your letters. If you write too lightly it won't work.
For our eggs we only chose two colors to dye them. Everyone got to dye one. Because the eggs are hollow you will need to hold them under using a spoon. We also had to hold them over the dye to let the dye that got inside the egg drip out. A few were stubborn and I ended up having to blow the dye out of the egg.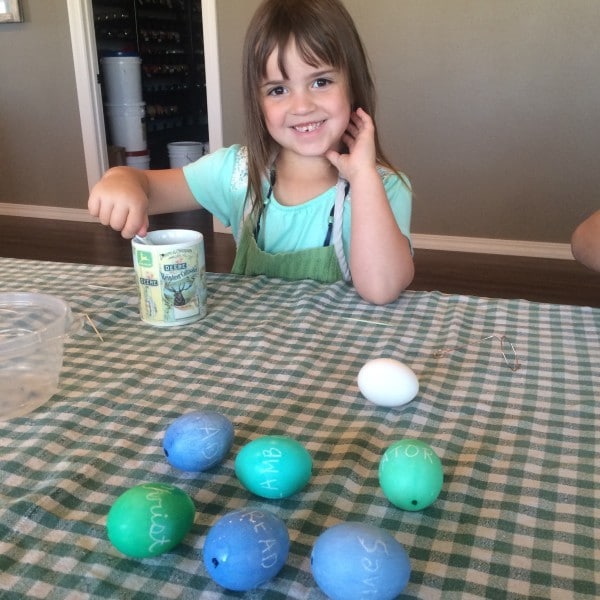 Sara painted spring scenes on some of our brown and green chicken eggs while the little kids dyed the regular white eggs.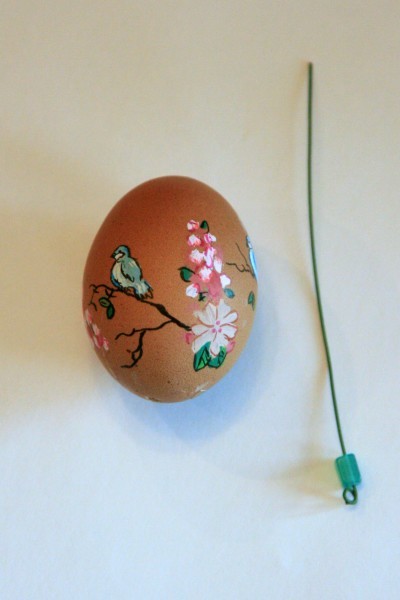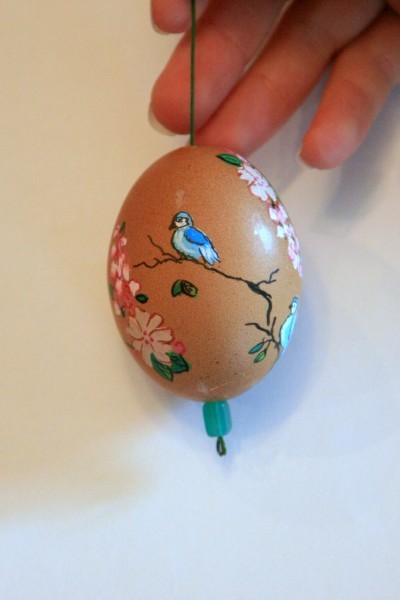 Once the eggs were dry we inserted floral wire through the holes and added beads to each end. We curled the wire down with pliers so the beads wouldn't fall off.
We then strung ribbon through the top wire so we could hang them on our branches. It was a fun and different way to decorate our Easter tree this year!