Joining in on Sonlight's June Blog Party today! We were asked to share our favorite summer reading and learning activities.

We are farmers. Summertime is full of learning how to work hard and learning how to work together as a family. It includes teens waking up at 5 am to go rake hay, younger kids pitching in to do the teens' chores at home, everyone taking turns cooking for and feeding any extra farm crew here to help. I love that our lifestyle allows us all to work together as a family! You can read more about farming all year in a guest post I wrote for The Storybook Home Journal: Life at the Flying W Farm.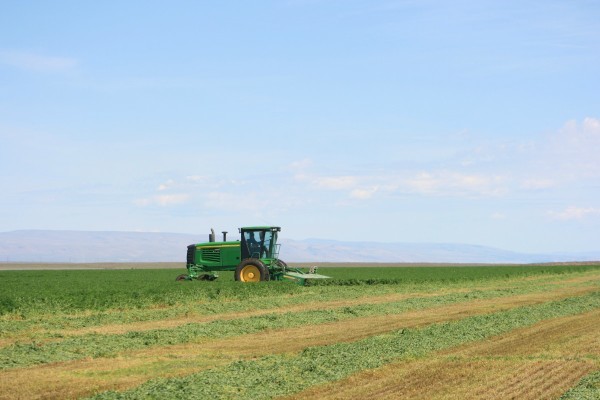 Breaks in the day include taking naps and reading, lots and lots of reading. Sometimes the kids will be curled up on couches under soft fuzzy blankets, other times I'll find them up in a tree or laying on a blanket in the grass.
We are lucky enough to have the bookmobile come straight to our house every other Monday. How many can say the library comes to them?
 Our bookmobile librarian, Ginny, is the best. EVER. The bookmobile's summer reading program is something my kids look forward to every single year. The activities Ginny brings for them to do are amazing.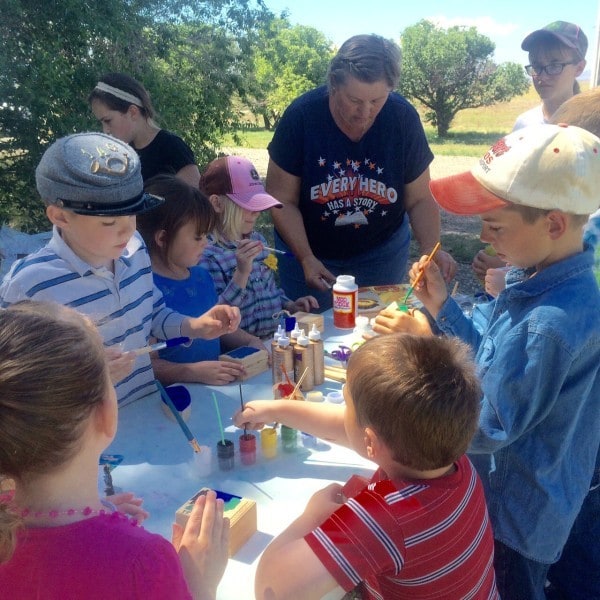 This past Monday they made super hero capes and masks out of old t-shirts.  
We had a slew of superheroes running around for a couple of hours! All the farm kids in our valley come to visit the bookmobile. It's a great time for the kids to play together and the moms to visit and chat. Along with the bookmobile's reading program I created summer reading charts to help my kids get out of their comfort zones and expand their reading lists. You can visit each post by clicking on the photo.
My other all-time favorite learning activity is plain old boredom. Yes, you read that right.
BOREDOM.
It's great for kids to be bored and not have everything planned out for them. They start to get creative and think of things to do. . . . eventually.
Laura (10) and Debbie (12) were bored one day and decided to sew patriotic dresses for their American Girl dolls. They sketched out a design on paper, figured out a pattern and took turns sewing the dresses. And, look!
Out of boredom they learned to work together, figured out how to create sewing patterns, and also learned about designing clothes. They did it all on their own. Boredom can be a wonderful thing.  😀
What are some of your favorite summer reading and learning activities?