My husband and I have lived in some pretty old, run-down houses. The first house we lived in was three old offices buildings slapped together. They were pulled by horse and buggy in the 1920s from the ghost town Wonder and used to create a "large" 800 sq. foot home for a family with seven children. They had been living in a one room house which was still next to the house when we lived in it.
The next house we lived in was only slightly bigger and still just as old. It had one redeeming feature that I absolutely adored – an ironing cabinet with a fold down ironing board. It was in the middle of the kitchen and I used it all the time. We moved out of that house and before it was torn down my husband pulled the cabinet out and saved it for "some day."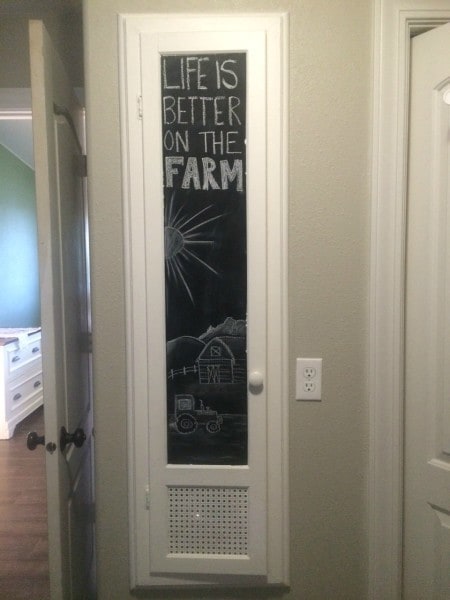 Some day finally came when we added on to this house. Hooray! When my husband was installing it he realized on the back it was stamped with I.H. Kent 1918. Kent's is a hardware store in Fallon that has been in business for over 100 years. Nice piece of history for the history buffs we are.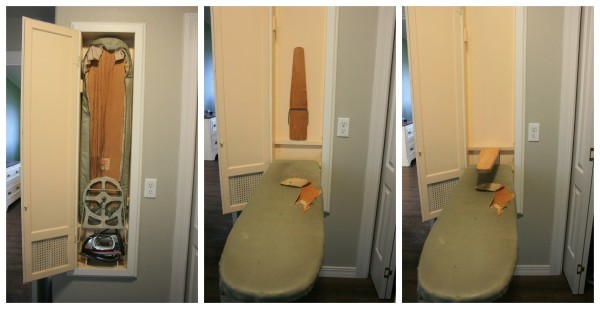 After the cabinet was installed I painted the outside to coordinate with the rest of the laundry room and made the middle a chalkboard but I left the inside alone. It's so fun to see the different layers of paint. Colors that were in vogue 50 and 60 years ago are now popular again.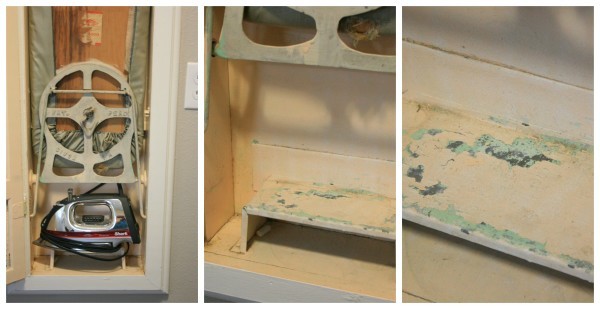 A couple of weeks ago I recovered the ironing board. It was a fun quick one hour project. I took fabric from my stash that had the pink and mint tones in it and voila! a new updated look!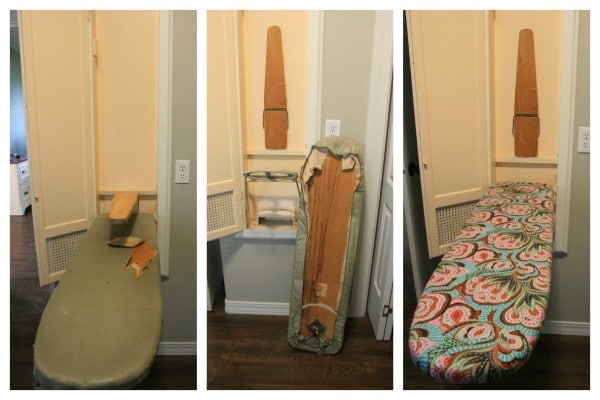 I actually don't mind ironing but now the task is even more enjoyable. 😀