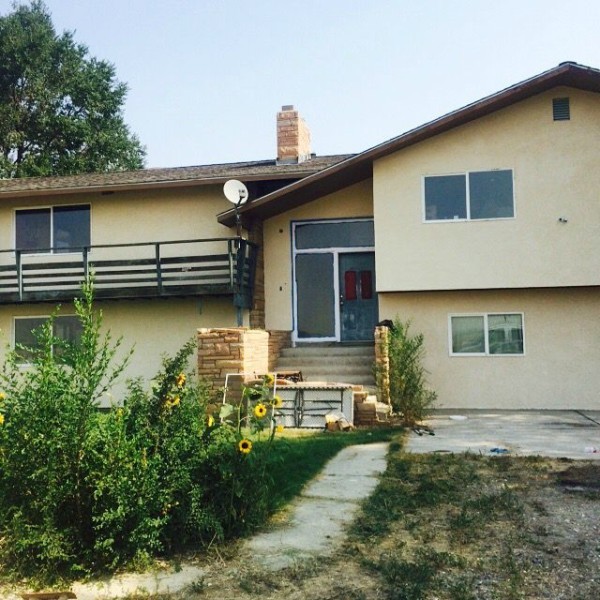 Look what happened to my house on Thursday!!!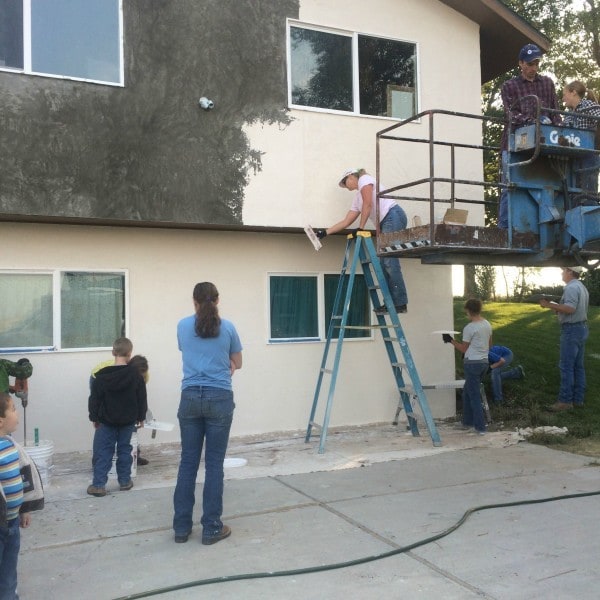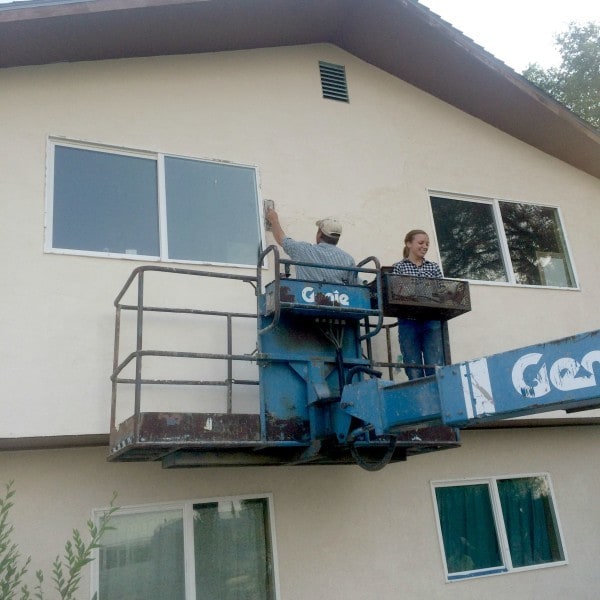 Thanks to the combined efforts of wonderful hard working family the color coat of stucco was finally applied. No more living in a cement prison as my kids affectionately called it.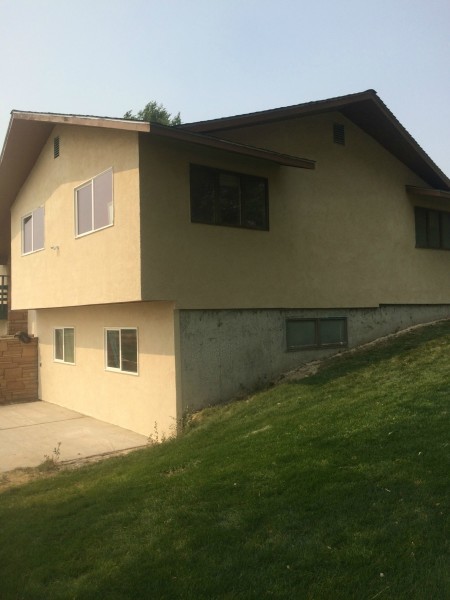 We were two buckets short of color though so this one wall didn't get done. It will get done as soon as we can get the color from Reno.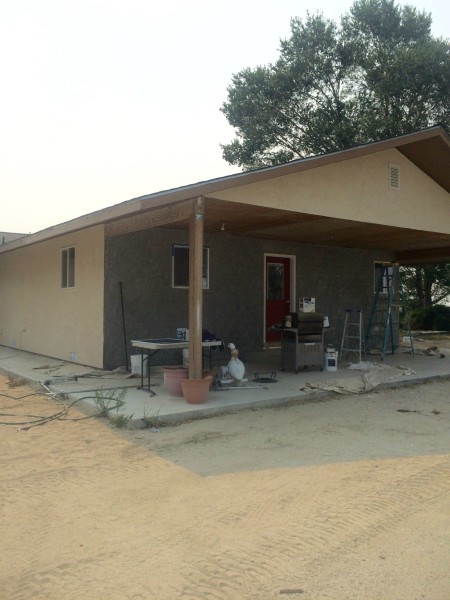 Next we'll be painting the rest of the outside doors red and adding shutters to the windows. The deck needs to be rebuilt but I'm not sure what we are going to do with it in the meantime. We'll probably paint it so it doesn't clash with the rest of the house since who knows when we'll get around to rebuilding it.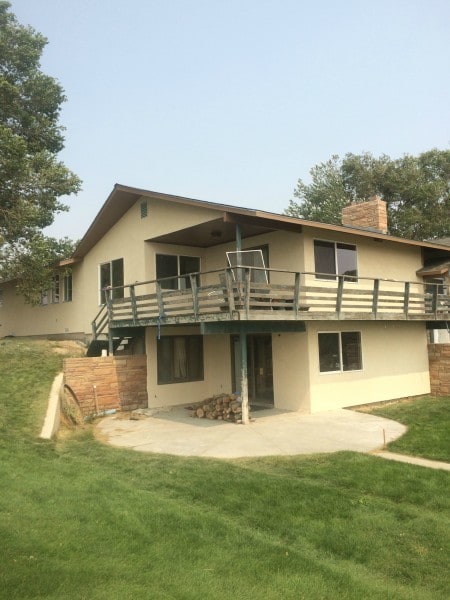 My sister-in-law took this video of all the family members helping to stucco. It would not have been done without all their help! It was awesome and amazing to see everyone working together. They started around 6:30am and were done by 1:30pm. Awesome I tell you!!!