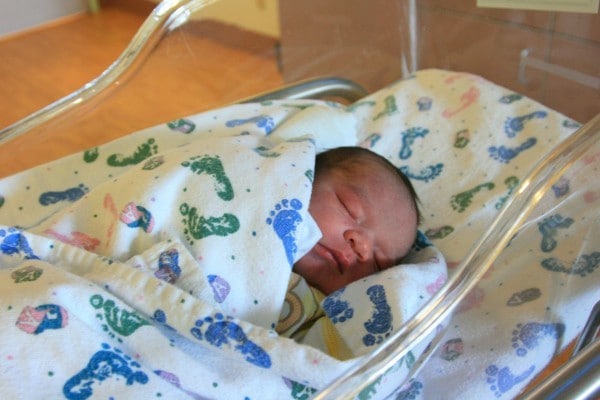 On Wednesday, July 29th, little Henry Murdock joined our family at 12:45pm. He weighed in at 8lbs 2oz with a HUGE head of 14 1/2 inches. The cord was wrapped around his neck which caused his whole head to bruise. We laugh that he is having a racial identity crisis because he has both black and blond hairs all over his body. The bruising has gone but now he is a glow worm. Because of jaundice he has been wearing a bili blanket to help his body get rid of all the bilirubin.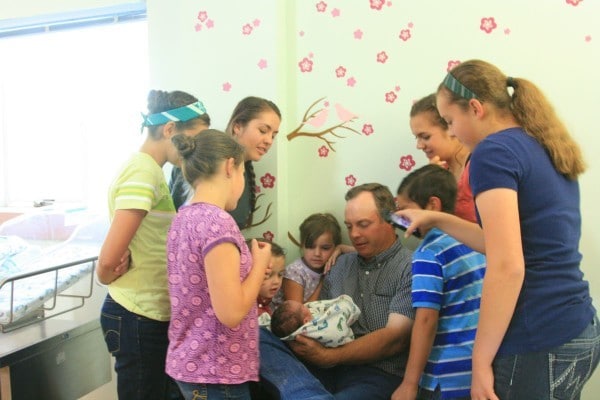 He is completely adored by all. I joked with the kids that I was so glad when they all went to church because it meant I had Henry all to myself for five hours and I didn't have to share!
How Henry Murdock got his name
All of our boys have scripture names for first names but when it came to finding a name for Henry no scripture name seemed to fit. We started looking elsewhere. Both of us really admire President Henry B. Eyring, an apostle in our church and part of the First Presidency. He is a very humble, tender hearted man. So Henry is named after him.
Murdock is a family surname on my husband's side of the family. All of the boys have a family name for a middle name. Murdock just seemed to fit with Henry. It's actually from Joseph Stacy Murdock an early Mormon pioneer.
I've been asked if Henry will have a chocolate name like my others kids have in past posts from my old blog Chocolate on my Cranium. That's pretty easy to answer. There's actually a chocolate candy bar called Oh Henry!
so problem solved. 😀
Follow me on instagram for all the latest Henry photos.
And now to inundate you with photos….