This will be my sixth year teaching seminary and I am so excited! I LOVE seminary! I love delving into the scriptures for my own personal study and then getting to do it every morning with a great group of teenagers who want to be there is an amazing bonus. This year we will be studying the Old Testament. The first year I taught the Old Testament I was a bit intimidated. But not anymore! I love that all the stories point us to Christ in some way. We are reminded of the covenants God made with His people. We learn that He is aware of each of us right where we are at whether we are Hagars being cast out or Samuels alone in the night. He is there calling us by name.
I have been working on creating helps for learning the Old Testament Scripture Mastery verses for some time and was hoping to get these up before August but, alas, a new little bundle of joy joined our family last Wednesday (more on that later!). So I'm sharing what I have gotten done so far and will share more later.
These posters are all 11 x 8.5 inches so they can easily be printed at home or taken to a local print shop. Each one contains a scripture mastery verse word for word with added graphics. I will eventually have games and worksheets where those graphics will come into play.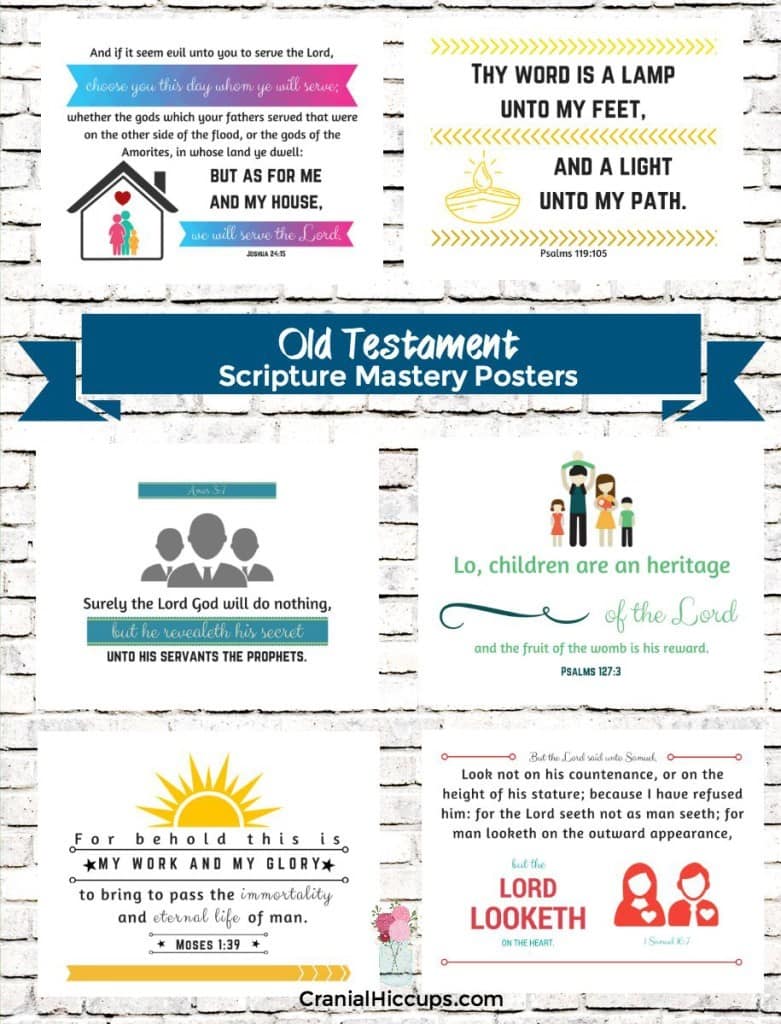 My seminary kids like to have all of the scripture mastery verses on one page for easy reference when we are playing games or I'm asking doctrinal questions about them. This download has all Old Testament scripture mastery verses in order going down the columns.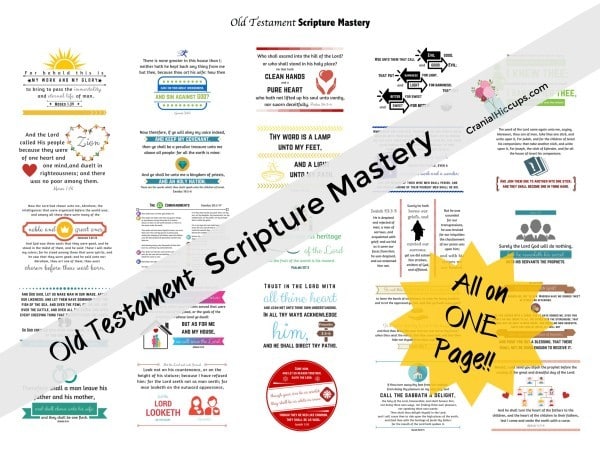 Finally, for now, here they are four to a page. When cut these are good for flashcards or additional games.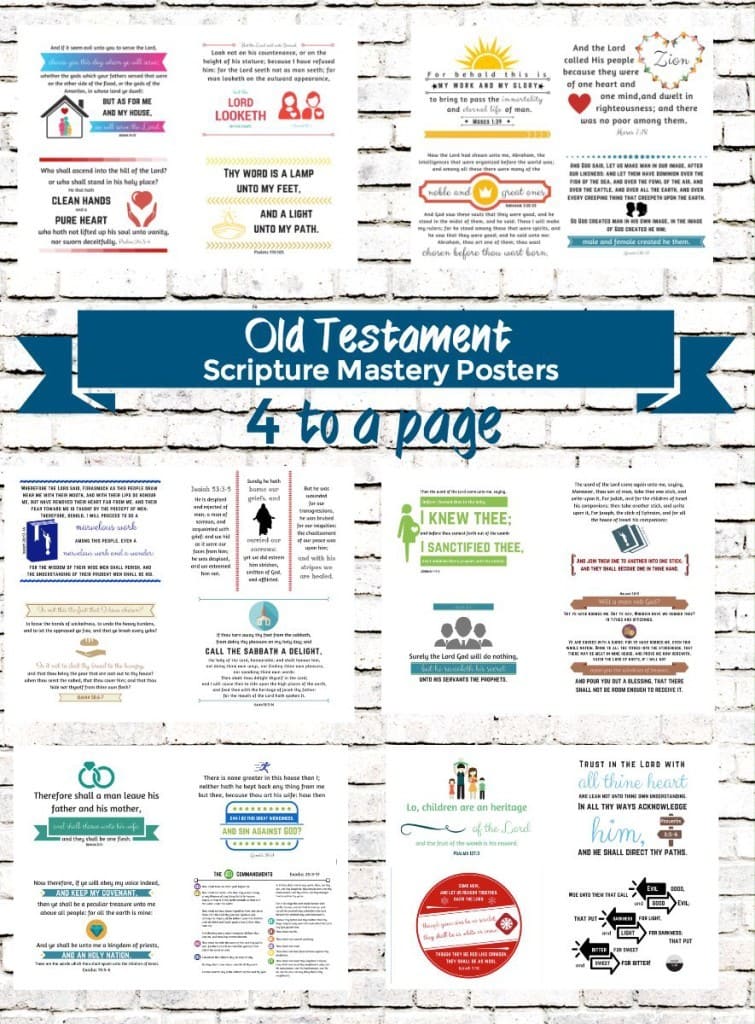 In the next week or so I hope to have smaller flashcards for matching games, a few worksheets, and game ideas to post. Learning the Old Testament scripture mastery verses will be more fun and a lot easier!