Guess what? It's that time of year again! Starting this Sunday and for two weeks after we will be celebrating The Family Proclamation's 20th Anniversary right here on this blog and over at We Talk of Christ and also at A Thing Called Love. Hooray!!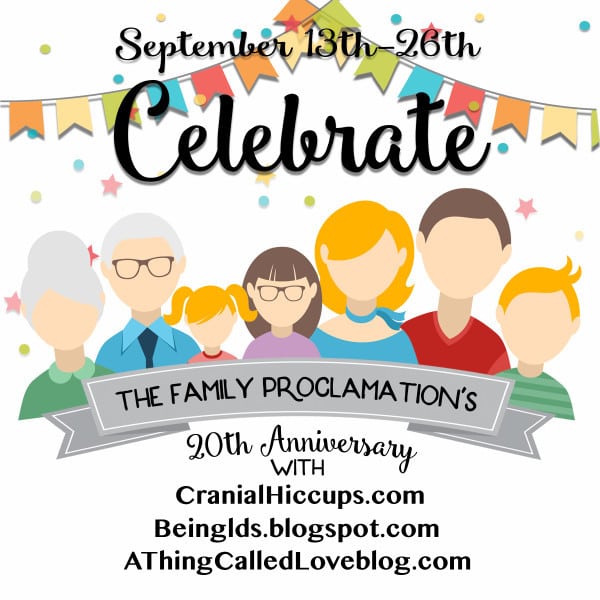 Can you believe the Family Proclamation Celebration has been going on annually since 2010? This will be my sixth year of doing this. SIX YEARS!!
Yes, I said six. Just in case you think I can't do math properly let me show you.  😀
2010 – 1st
2011 – 2nd
2012 – 3rd
2013 – 4th
2014 – 5th
2015 – 6th
Six years of being uplifted and edified and taught by so many others who love The Family: A Proclamation of the World as much as I do. This year we are also having some great giveaways! If you click here, here, and here you'll get a preview of some of them.
Another fun thing we are doing that anyone can join in on is to use the hashtag #ILovetheFamilyProclamation and explain why. For instance I am going to share the image below later today on instagram and crosspost it to facebook.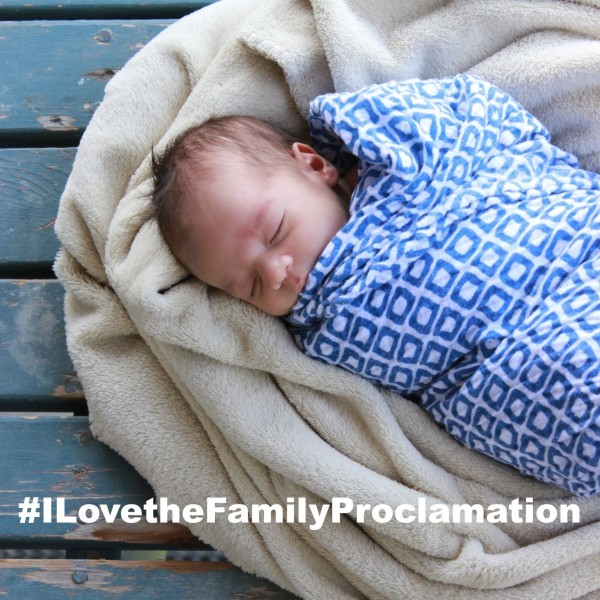 When sharing I'll write, " #ILovetheFamilyProclamation because it teaches that life is sacred and we are all sent here to fulfill part of God's plan. What plan does he have in store for baby Henry? I'm not sure yet but as his mother I will do my best to teach him to love God and follow where He directs."
See how easy that is? It's something everyone can do! Starting now and throughout the rest of September share your photos using the hashtag #ILovetheFamilyProclamation. It's a simple way to bear testimony and share the truths found in the Proclamation.
Follow the Celebrate the Family Proclamation on facebook to get all the latest news and updates and links to all the blog posts when we start on Sunday. Come join us!