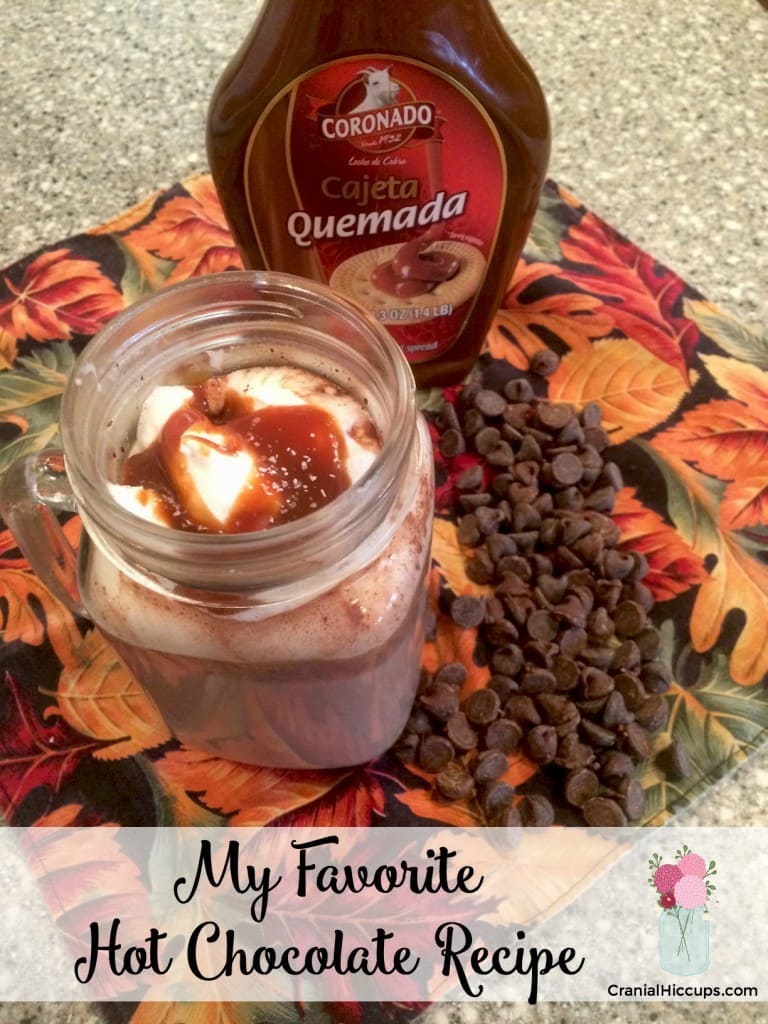 We buy chocolate in bulk at our house. Not just any chocolate either. We get the good stuff! Guittard semi-sweet chocolate chips in 25 lb boxes (um, 6 boxes of it at a time!) and Guittard dutch cocoa in 40 pound drums. It takes us one year to go through the chocolate chips, two years to go through the cocoa.
We do make a lot of chocolate chip cookies, at least two batches a week to keep our large family satisfied.
But one of the main uses for all those chocolate chips is in our hot chocolate recipe, an almost nightly ritual come autumn and winter. And sometimes we have it as a snack during our mid-morning break from homeschool. 😀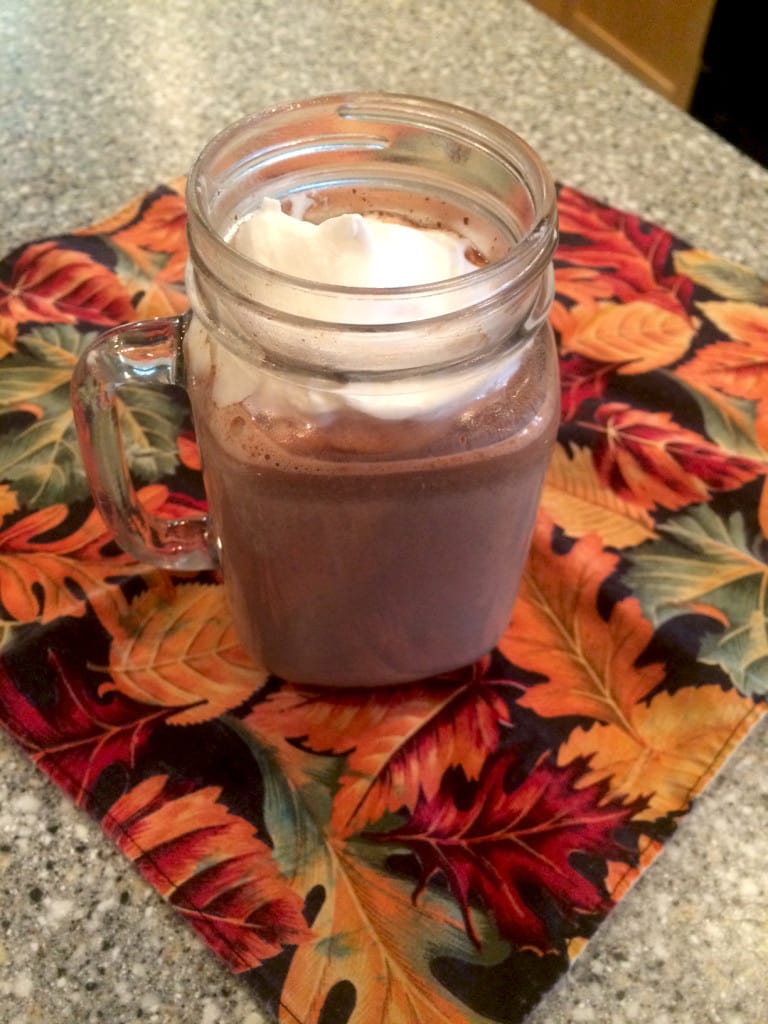 This hot chocolate recipe is rich and creamy and simply the best homemade hot chocolate in my opinion.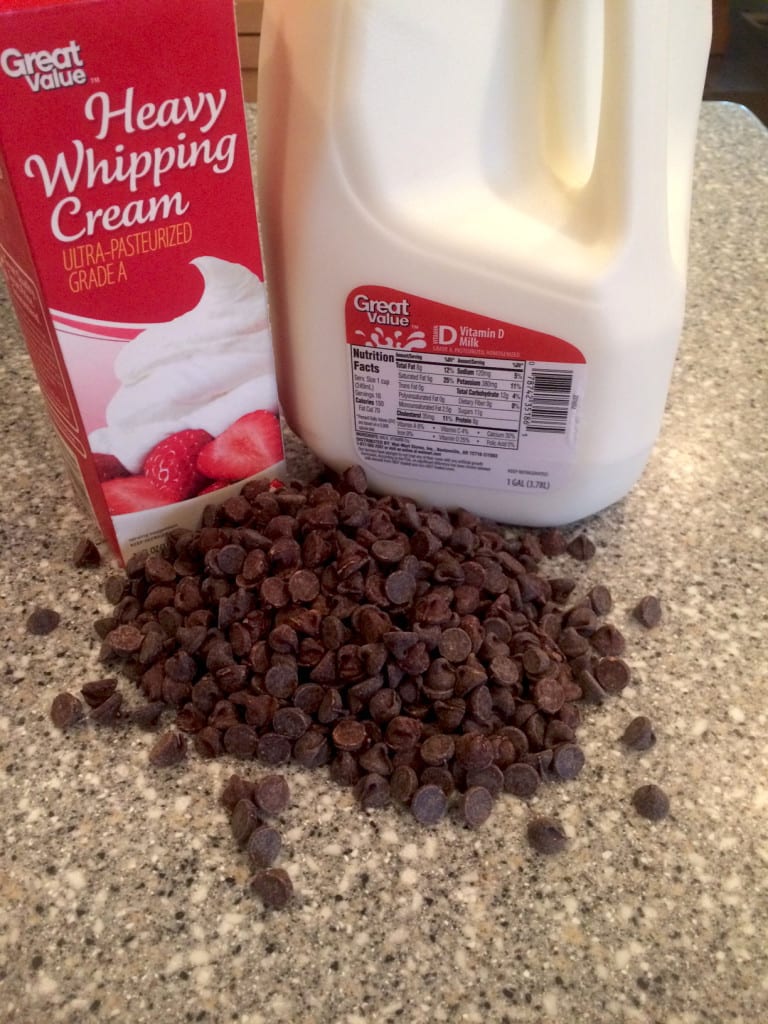 Ready to try it out? Gather these ingredients:
cream
semi-sweet chocolate chips
2% or whole milk Fat-free is a big no-no! You need the fat to give a good creamy taste.
Optional – cocoa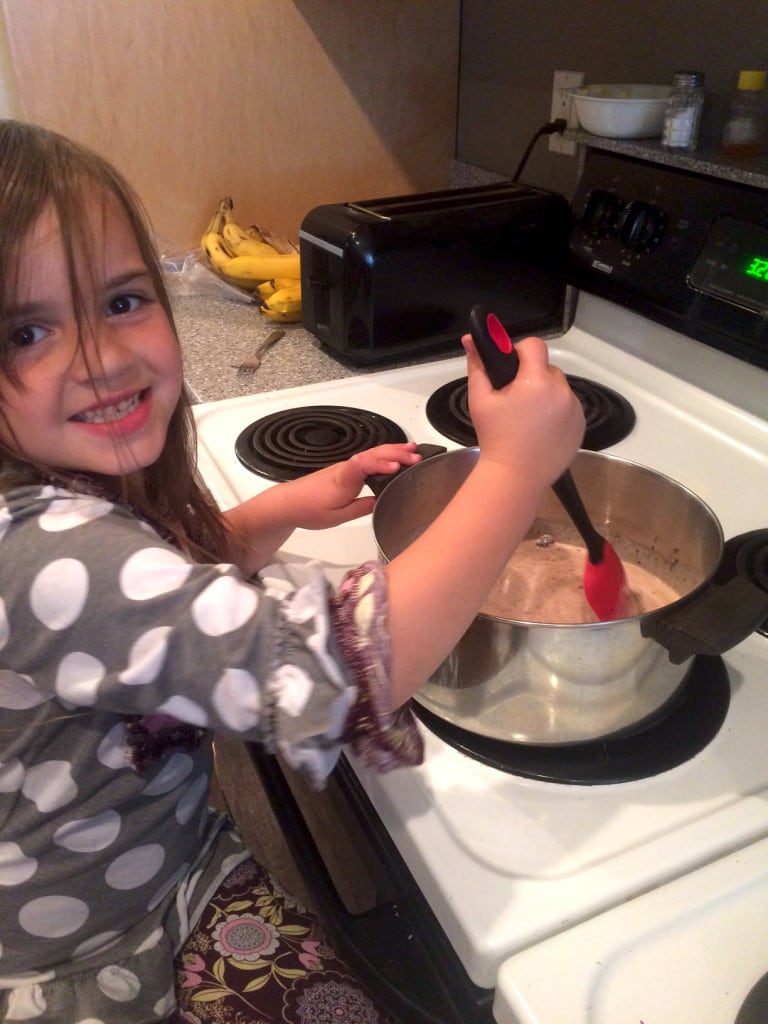 First you're going to mix equal parts cream and chocolate chips in a large pot. We usually do two cups cream and chocolate chips.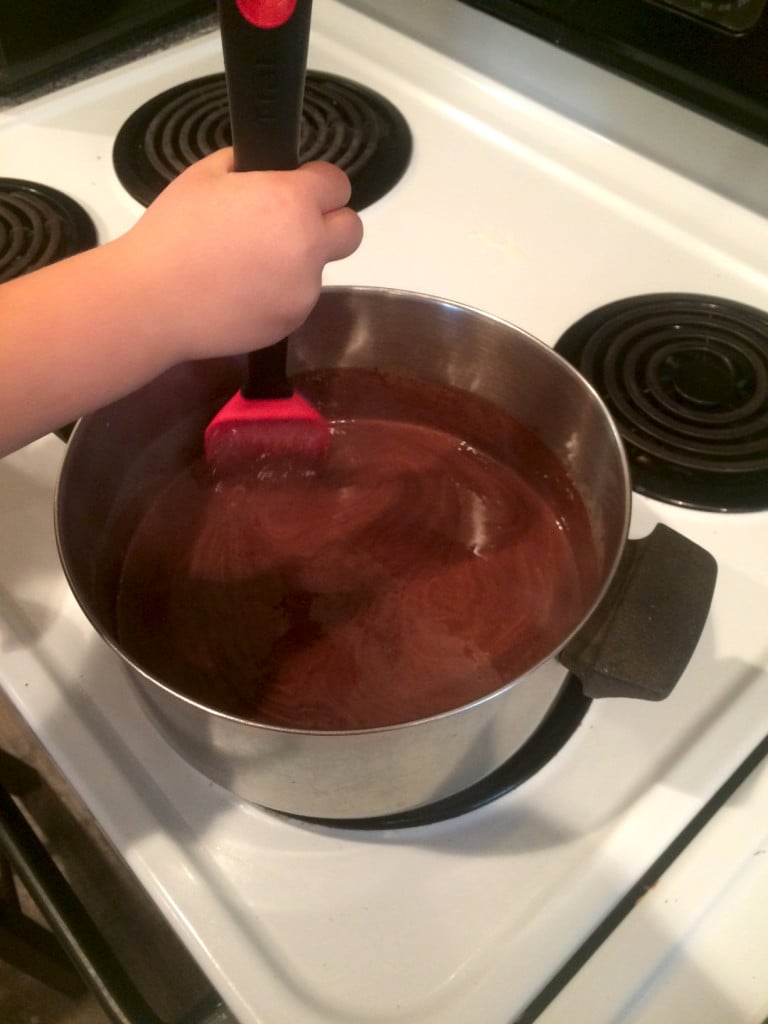 Heat over medium heat stirring constantly until you've made a lovely ganache. At this point you can add about 1/3 cup cocoa for a deeper chocolate flavor but that's totally optional.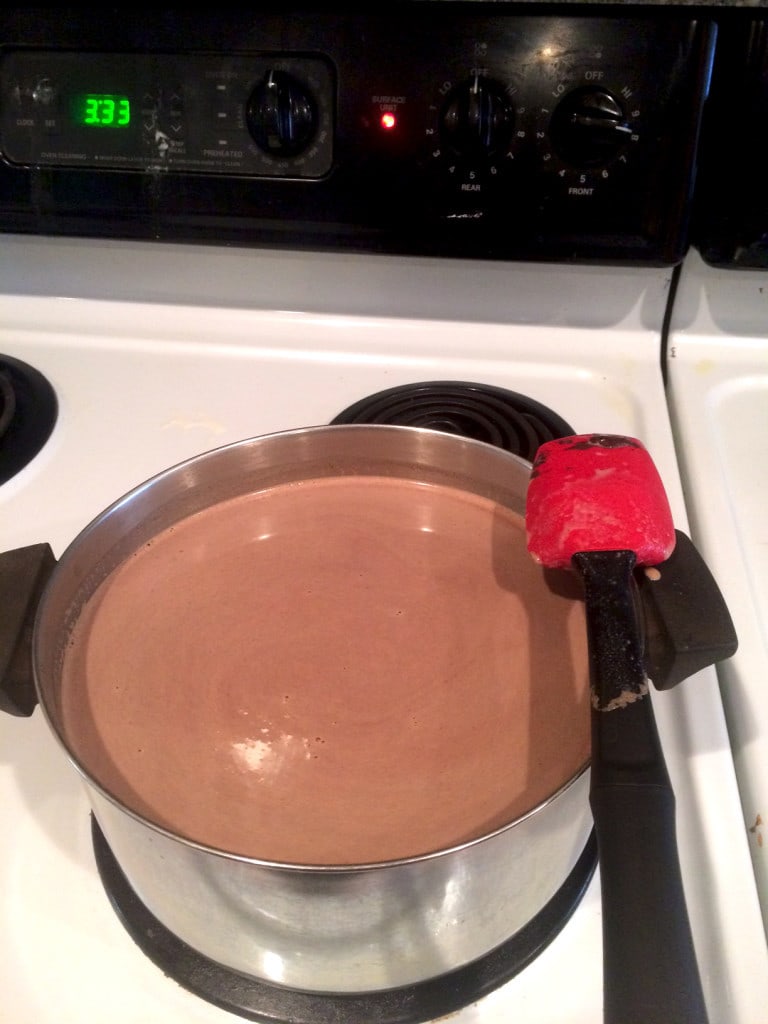 Add 10-12 cups milk. Heat on medium high heat, stirring occasionally, for 5 minutes or until the desired temperature is reached.
Serve! We are whipped cream people but I know some prefer marshmallows.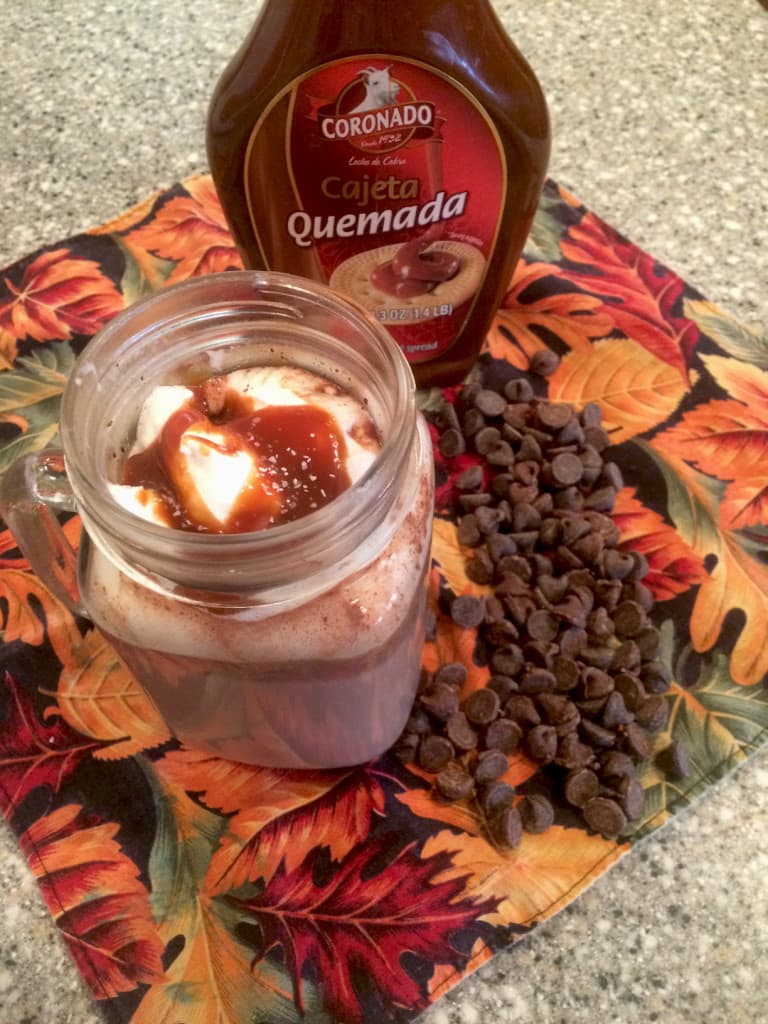 When we really want to get fancy the kids will dollop whipped cream on top, drizzle a little caramel sauce and sprinkle with just a pinch of kosher salt. Now that is heaven in a mug!

My Favorite Hot Chocolate Recipe
Author:
Montserrat Wadsworth
My favorite hot chocolate recipe! Creamy, rich, and oh-so-chocolatey!
Ingredients
2 cups whipping cream
2 cups semi-sweet chocolate chips
10-12 cups 2% or whole fat milk
Optional: ⅓ cup cocoa
Instructions
In a large pot stir together cream and chocolate chips. Stir over medium heat until chocolate chips are melted and it is smooth and creamy.
Add cocoa if desired and stir until mixed.
Add milk. Heat over medium high heat, stirring occasionally, for 5 minutes or until desired temperature is reached.
Serve with whipped cream or marshmallows!