Rain. Bucket loads of it during June and July brought life to the dry desert dirt.
And to our garden.
While weeds and vegetable (and fruit) plants grew we could never really be sure there would be much of a harvest. The average frost dates for our little valley are June 15th and September 15th. Three months, 90 days, is not much of a growing season for vegetables.
We worked at it anyway, trying to keep the weeds at bay.
Why is it that weeds grow so much faster than garden plants?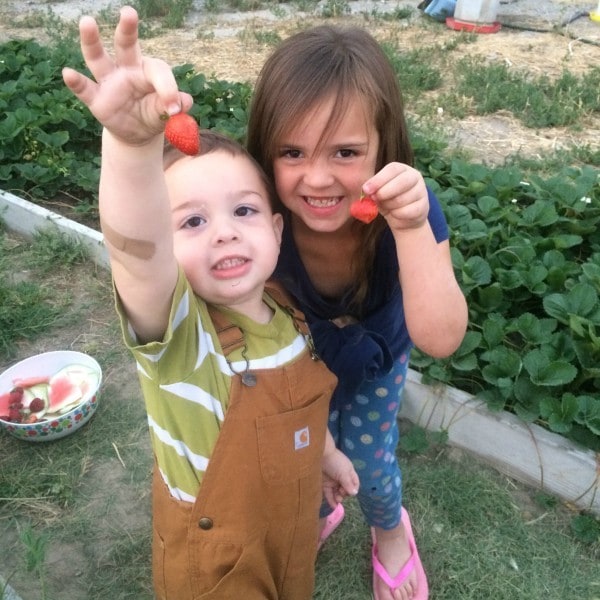 Sometime around August we started to get our first strawberries. We haven't ever grown strawberries before so whoever found the sweet red drops were richly rewarded.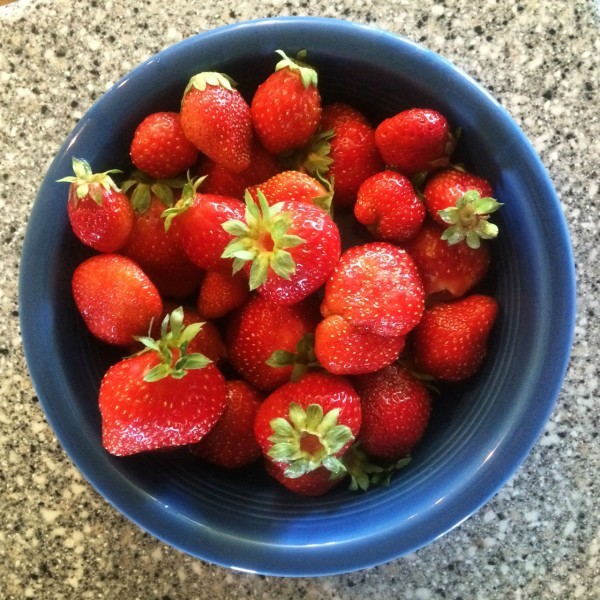 Now its mid-October and we STILL haven't had a hard frost. There have been strawberries galore. Our tomato plants are bent over from the weight of plump fruit that has actually turned red.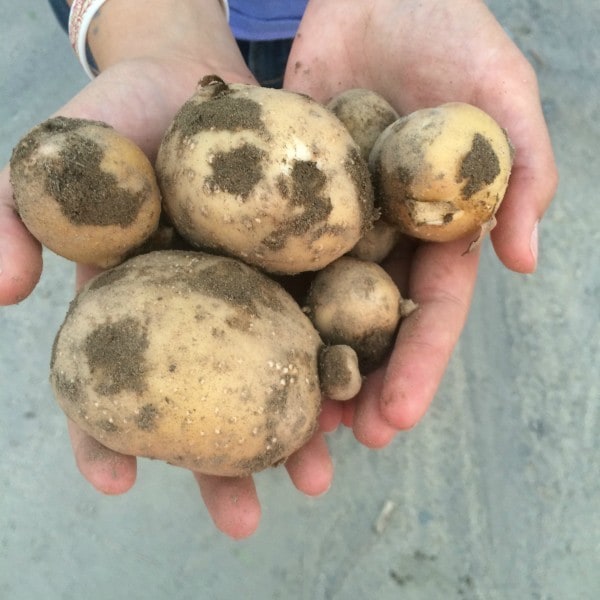 We have potatoes! Piles of yellow Yukon gold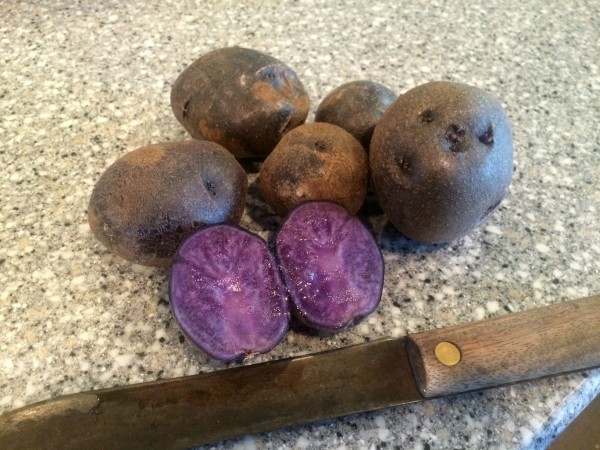 and deep purple potatoes. When made into mashed potatoes it looks like we are eating play-dough!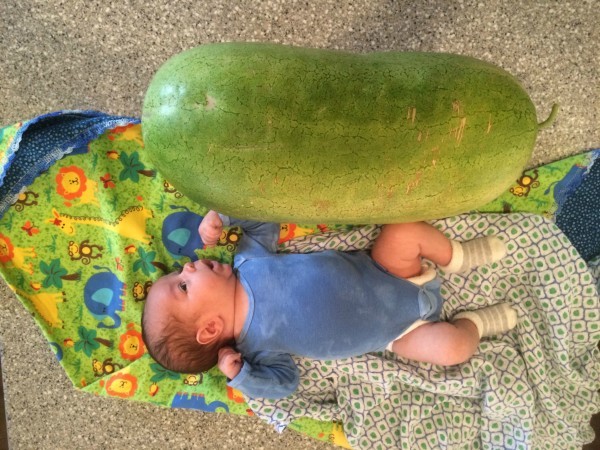 Our watermelons actually grew and matured to delicious sweetness.  Not quite as sweet as baby Henry but three times as heavy!
We even got pumpkins, acorn and banana squash. Seriously, folks, this is the first year of the ten we have been up here and trying that we've gotten such a great harvest. I haven't shown the typical carrots, radishes, lettuce, spinach, and green beans. Those are cooler weather crops and grow really well even in our short season.
I am just amazed we are still eating produce picked straight from the garden in October! We are enjoying all we can of the colorful, richly hued harvest we have had this year.