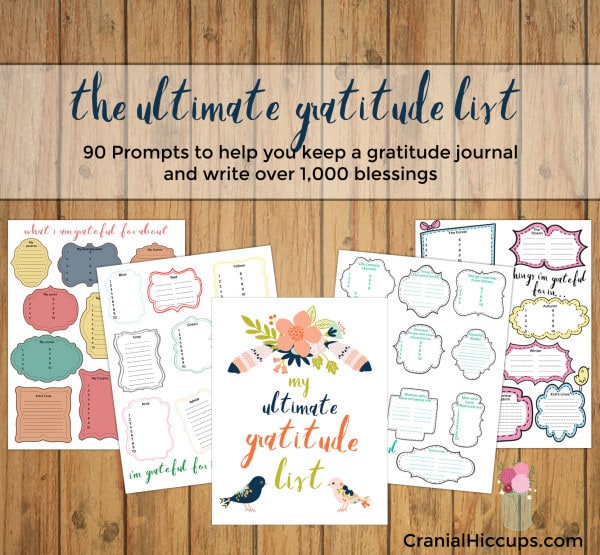 Count your many blessings.
Have an attitude of gratitude.
Be content with what you have.
We've all heard these sayings and others, usually shared by well meaning friends (maybe you've done the sharing?), in an effort to help us realize we really aren't lacking anything. Maybe it's also been suggested to you to keep a gratitude journal.
Why do gratitude journals work? What power is there when we put pen to paper and begin to name one-by-one the gifts we have in our lives?
To name a thing is to manifest the meaning and value God gave to it. (Alexander Schmemann)
When we name our blessings we are showing God we value what He values. And we notice that what He values most is us. We are His most beloved creations and He has gifted us with so much.
Sometimes, though, it can be downright hard to start naming blessings especially when we are in the midst of a great trial. We might need a little push or a gentle tug to jog our memory of things we do already have that bring us joy.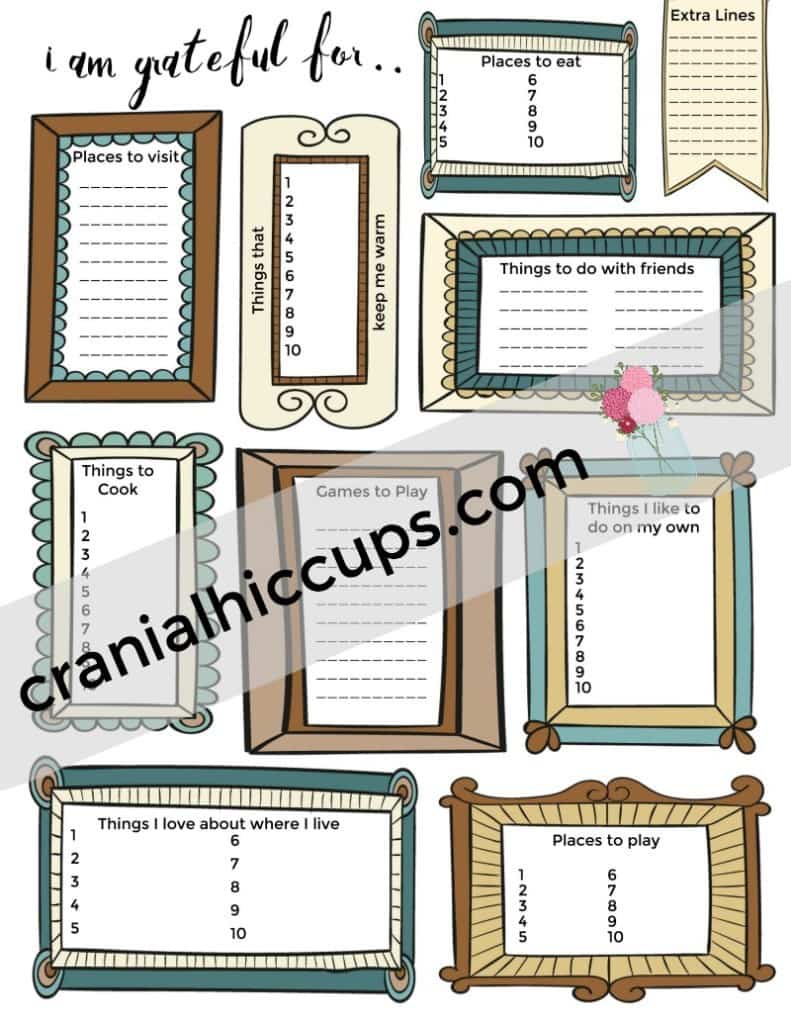 I created this Ultimate Gratitude List to help all of us remember those things, big and small, that bring joy and happiness into our lives. Each page has room for 100 blessings. Now I know your thinking, "It will be hard to fill up one or two pages. I don't know if I can think of that many blessings." I've got you covered! With the help of my readers (THANK YOU!!) we came up with more than 90 categories of areas to think about when listing your blessings. You can probably think of ten things you are grateful for that are red for instance. Or list ten things you enjoy about each season of the year. What about favorite things to do with your family? Or friends? When broken down into small groups like this you can easily find hundreds of things for which you are grateful for. If you fill out every page in the ultimate gratitude list you will have written down 1,000 blessings, one thousand gifts that God has given to you. You could easily write down more.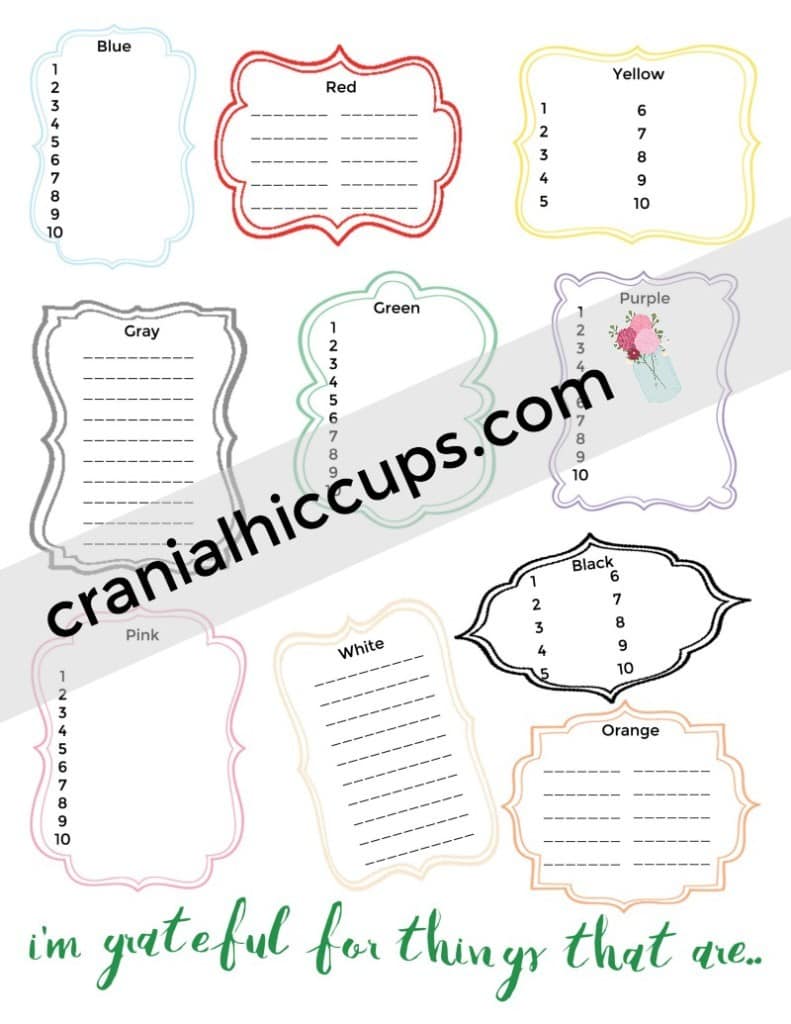 Each page has nine categories to find blessings in and one spot with ten extra spaces. What if you think of more than ten red things you are grateful for? Write them in the extra spaces! There are also three pages included in the packet that don't have categories, just spots to write 100 more blessings. These are for you to personalize. Write down individual family member names and write ten things you appreciate about each one. Copy down book titles and list what that book has taught you. You get the idea. There are so many areas we can find to show our gratitude!
 Hold fast to the blessings which God has provided for you. Yours is not the task to gain them, they are here; yours is the part of cherishing them.(J. Reuben Clark)
Enjoy!
Please share this ultimate gratitude list with others.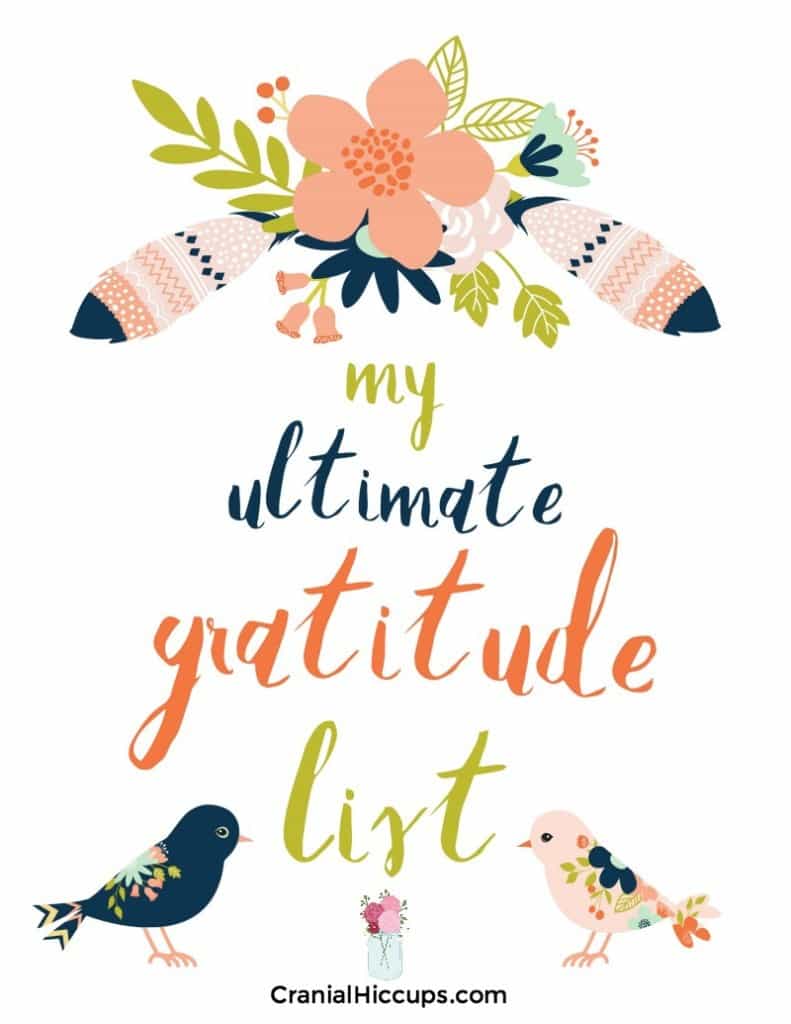 Other posts on Gratitude I have written:
Because I Have Been Given Much