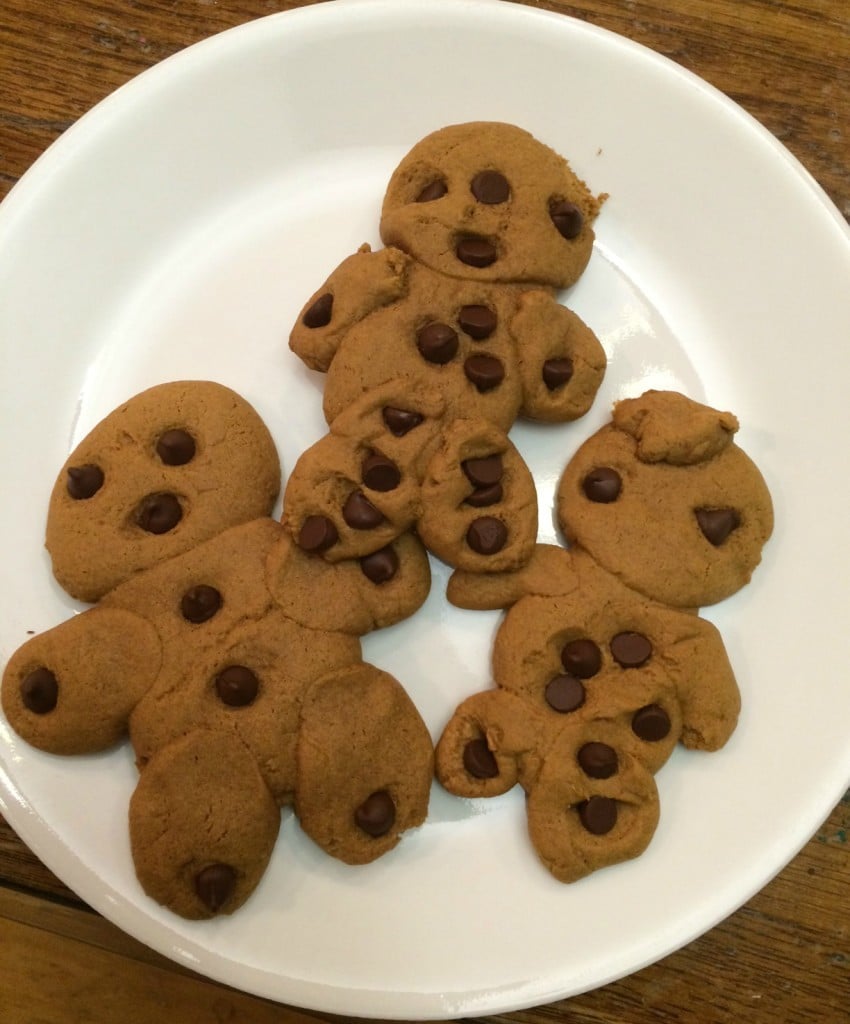 I've had this recipe for making gingerbread men since my oldest was a baby. It has served us well Christmas after Christmas as my little ones have wanted to make gingerbread men but can't quite handle rolling out dough and using cookie cutters. They inevitably end up cutting off arms or legs or the occasional head when transferring the cookies to a cookie sheet.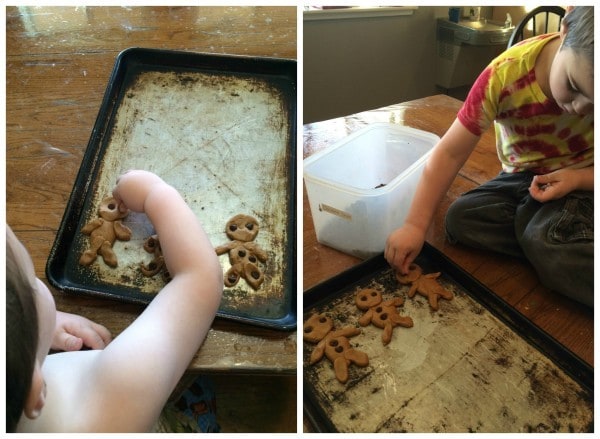 This dough is thick and can be used like play dough. Perfect for chubby fingers to roll "snakes" that then become a body, arms, and legs and balls that become a head. Made directly on the cookie sheets there is also fun in pressing in chocolate chips or M&Ms for eyes and buttons.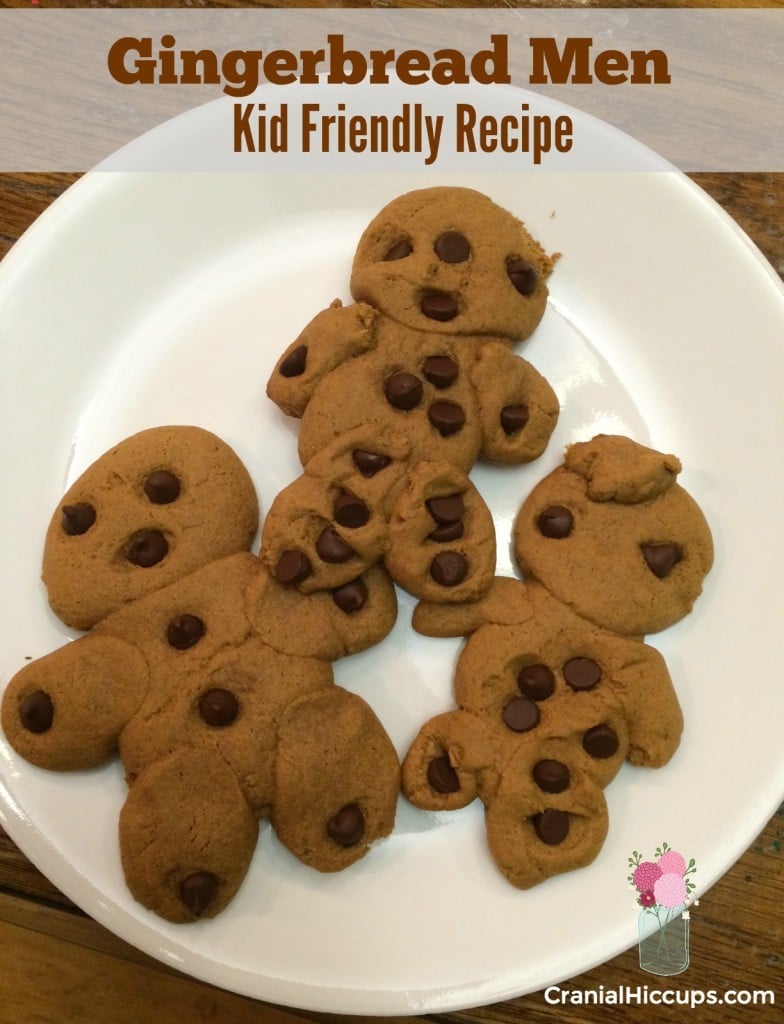 The recipe calls for a range of flour between 5 1/2 – 7 cups. This is your call. Some days it is more humid so you'll need more flour so the dough isn't sticky. You really can't ruin the recipe if you add up to 8 cups of flour but I doubt you would ever need that much.

Gingerbread Men - Kid Friendly Recipe
Author:
Montserrat Wadsworth
Easy play dough like cookie recipe perfect for little fingers to make their own gingerbread men.
Ingredients
1 cup shortening
1 cup sugar
1 beaten egg
½ tsp. vanilla
1 cup molasses
½ cup water
5½ - 7 cups flour
1 TBSP. baking soda
2 tsp. baking powder
1 tsp. salt
1 tsp. ginger
1 tsp. cinnamon
Chocolate chips or M&Ms for decoration
Instructions
Preheat oven to 350.
Cream shortening and sugar together. Add egg, vanilla, molasses and water. Beat for 2 minutes. Scrape down bowl and beat again for another minute. Mix dry ingredients together using 5½ cups flour. Add the dry ingredients to the creamed mixture and stir until all combined. Add more flour if needed so dough is not sticky and can be rolled into balls or "snakes" by little fingers.
Divide the dough into 22 balls. Divide each ball into into four parts. Make one part into a head, one into a body, one into two arms, and one into two legs. Make the gingerbread men on an ungreased cookie sheet. Decorate with chocolate chips or M&Ms.
Bake for 12-15 minutes.