Today started off as one of "those" days. Here, let me show you a picture.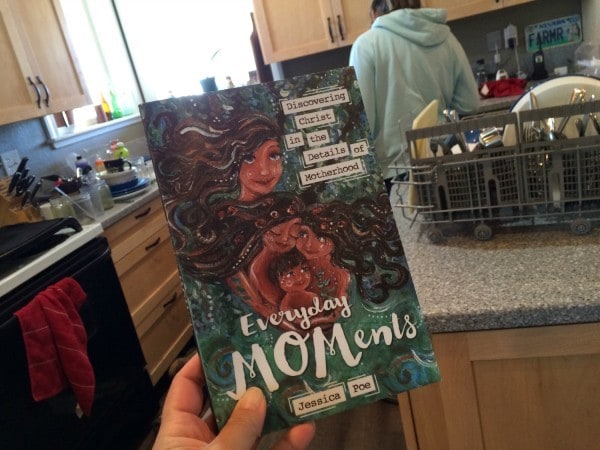 If you'll notice the bottom rack of my dishwasher, which is loaded, is on top of my counter. There are piles of dishes on another counter. My daughter is watching my husband (not pictured) work on our dishwasher that decided it didn't want to drain properly. UGH!
Did I mention company was going to show up to my house in about an hour?
You'll also notice right in the middle of the picture my copy of Everyday MOMents: Discovering Christ in the Details of Motherhood by Jessica Poe. If there was ever a time to put what I had been reading into practice it was now.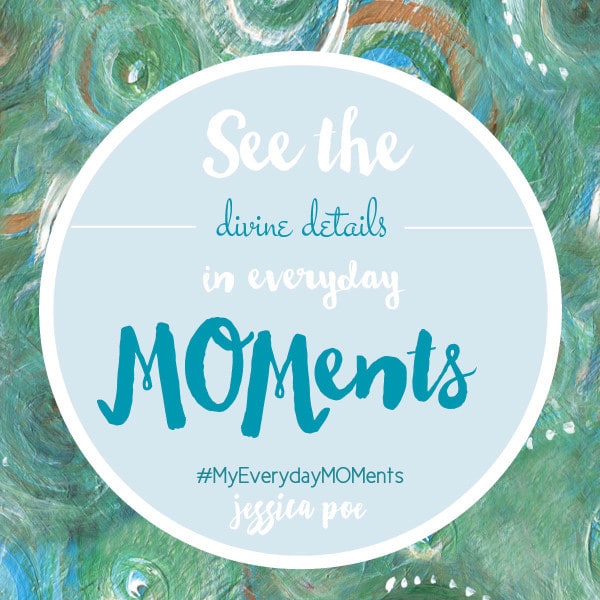 Hmmm…..what divine details can be found in this situation?
All those dirty dishes mean bulging bellies. We are blessed to not worry about where our next meal will come from.  I am reminded that there is One who also provides constant sustenance as my Living Water and Bread of Life.
My ever faithful husband. He walked in to see me fiddling with the dishwasher and immediately stopped what he was doing to help. Knowing his skills were superior to mine I let him take over. Sometimes I don't always let God take over even though I know He is all-knowing. His lovingkindness sustains me in the hard, gritty, down-to-the-wire deadlines.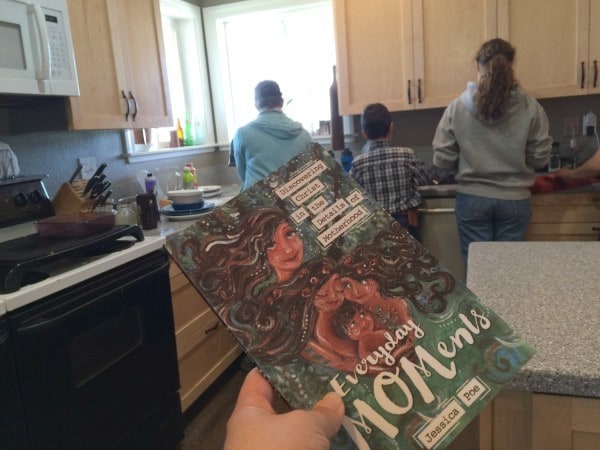 The dishwasher got fixed. And a merry crew of children came to the rescue tackling those piles of dishes until none remained. There are angels about us eagerly waiting to help even in, or especially in, our messiest moments.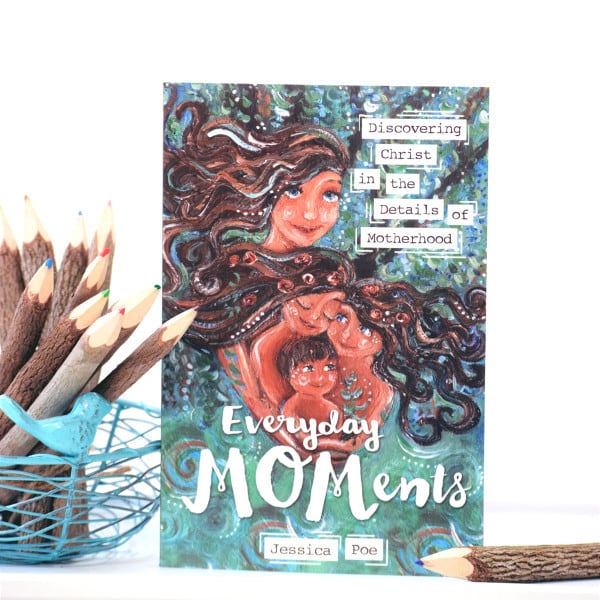 Everyday MOMents is written in short chapters. Great for busy moms who can only read in small snatches of time. Jessica shares her own personal struggles but also highlights other mothers, women she knows, who are learning to see the divine details in their own motherhood journeys. Each chapter ends with a particular challenge. Individual introspection is key in seeking your own personally penned list of the extraordinary MOMents in our very ordinary moments.
One of my favorite parts is at the end of chapter 16. Jessica lists "must-haves for clearly seeing symbolic MOMents" in our own lives. It is a great recap of each chapter, a reminder of strategies to utilize when life gets messy or just mundane.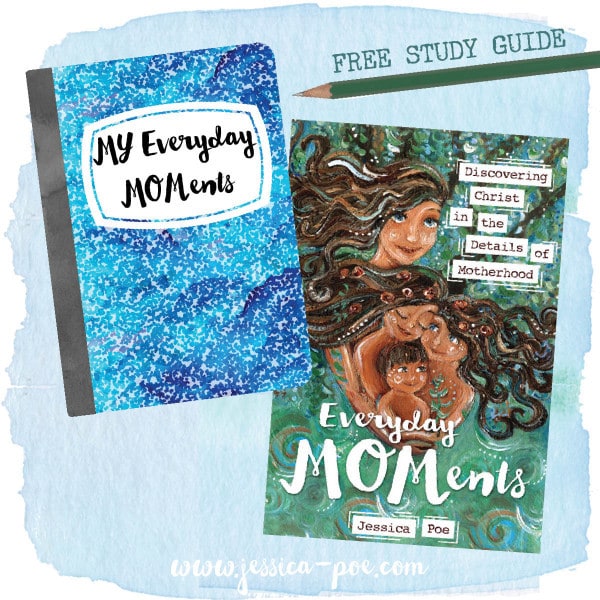 Jessica is offering a wonderful Everyday MOMents study guide available for free! It includes all the prompts and questions at the end of the chapters in a printable format. You can list and write and collect divine details in your own matching journal.
Mother's Day is coming soon. Everyday MOMents and it's accompanying study guide would be a great gift for any mother in your life. It has already helped me to look with spiritual eyes – God's eyes – as I go about my days. It will help you too. Divine details are waiting to be discovered!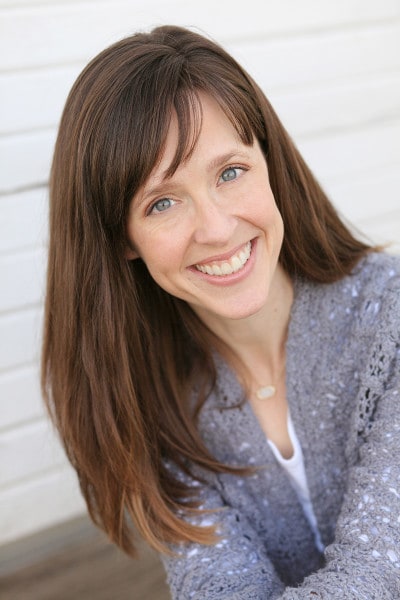 Jessica Poe is a mother of three and a collector of divine details. Jessica and her homeschooling family live under the lively green trees of Oregon; where their hearts flutter for bird watching, berry picking and basking in small, natural daily doings. Although she's a first-time novelist, she's spent the last decade freelance writing for healthcare systems around the nation. Prior to that, she served as a public relations consultant for a nationally-renowned healthcare system in Utah.