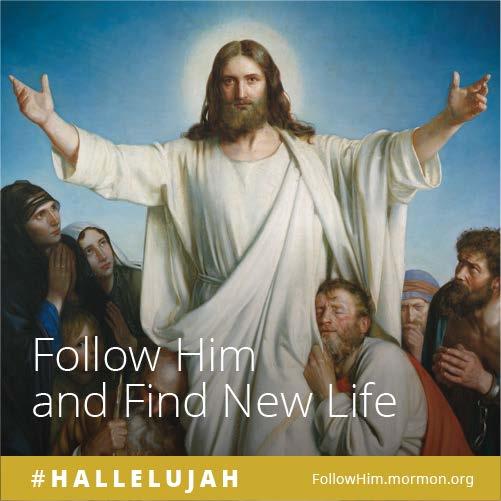 Easter is only two weeks away! I am so excited! For the next week I am teaming up with Mormon.org, Sugardoodle.net, and six other bloggers to bring you a wonderful array of Christ focused Easter activities and crafts to do with your family. It will be amazing!
Today three new videos were released to celebrate new life and show how we follow Jesus Christ. The first is the world's largest virtual choir singing the Hallelujah Chorus from Handel's Messiah with the Mormon Tabernacle Choir. Earlier this month the choir asked for people to submit themselves singing. Over 2,000 submissions were received. Their voices were blended with the Mormon Tabernacle Choir for this stunning song. #Hallelujah
This next video helps us understand just what Jesus Christ did for us. Because of Him we can all be resurrected and find new life.
And this last video is geared toward children. It shows some great examples of how we can follow Him.
Visit Mormon.org to find out more like seeing what occurred on the last week of Christ's life. If you share any of the images here or from Mormon.org please use the #Hallelujah tag.