BIG NEWS!!!
I am going to be a GRANDMA!! Eve & Patrick found out this last week they are having a little girl. The baby is due in mid-August.
We are so thrilled for them! But I've also been thinking, "How in the world did I get here?"
Who knew 21 years ago that I'd be a mother to adults, teens, tweens, kids, toddlers, and babies and now a grandma too all at the same time? And all before the age of 40! Is there a manual for this somewhere?
The kids are thrilled to be aunts and uncles, except Henry. He doesn't know anything. He'll be an uncle at the ripe old age of one!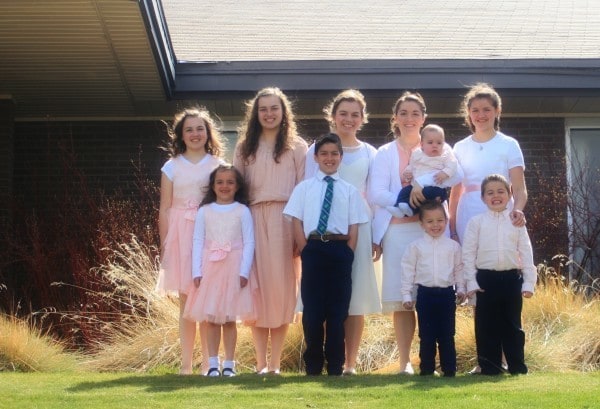 If you grew up with similar family dynamics how was it? If you've been a mother/grandmother in a similar situation do you have any advice?