We took another quick trip to Utah this past week. This time we got to visit with my parents on my Mom's birthday while an engine was being worked on for the farm. We decided to spend the day on Temple Square. It was beautiful!
My parents, Joseph, Marie and I did a session in the Salt Lake Temple.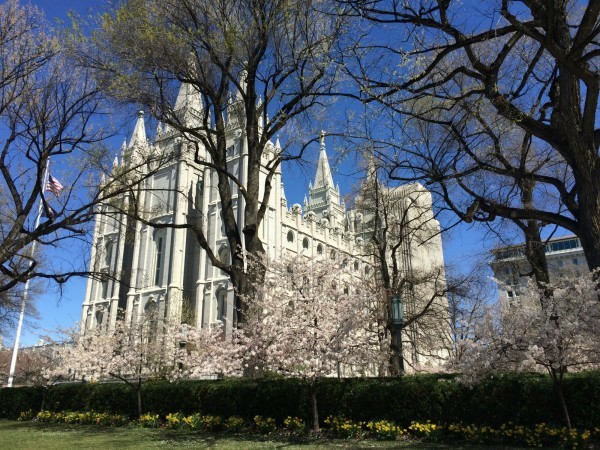 While we did that Sara, Abby, and Debbie watched the kids as they walked around looking at beautiful sites.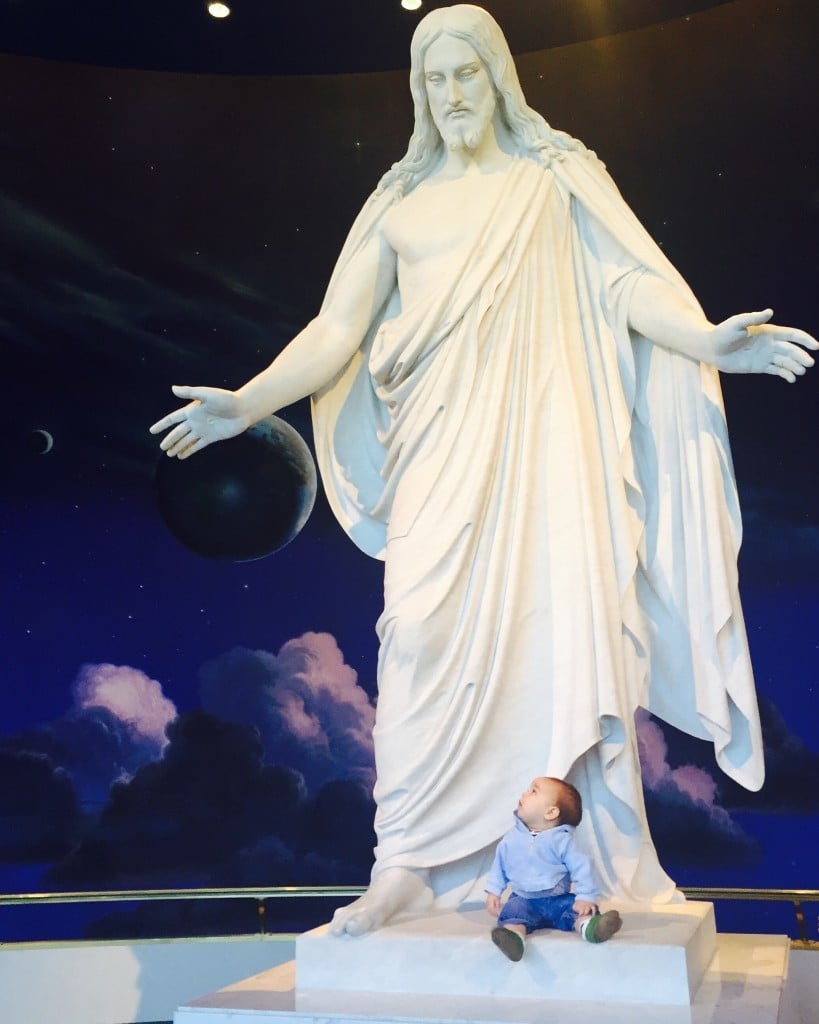 I absolutely LOVE this picture of baby Henry looking up at the Christus statue!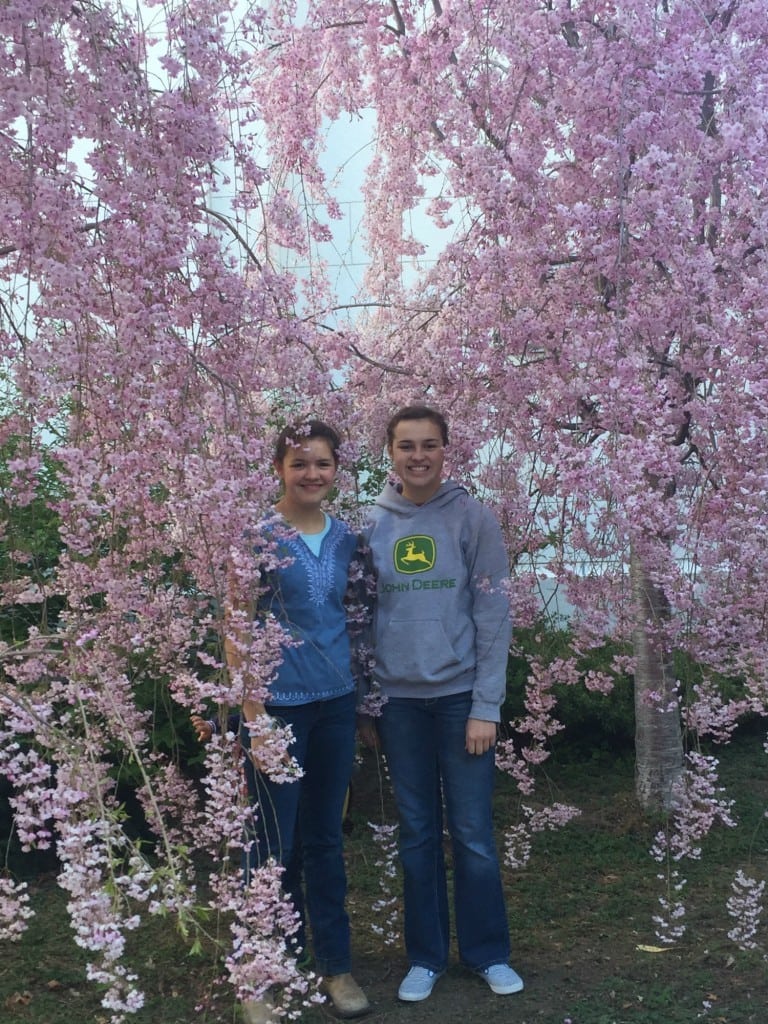 The trees were blossoming and the air smelled heavenly.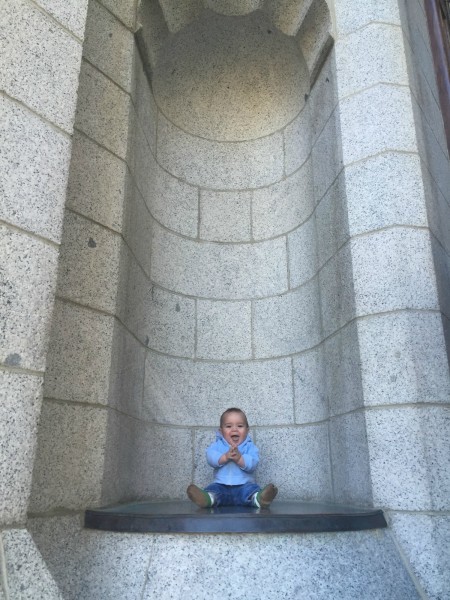 The girls said Henry really liked being in this alcove of the Salt Lake Temple.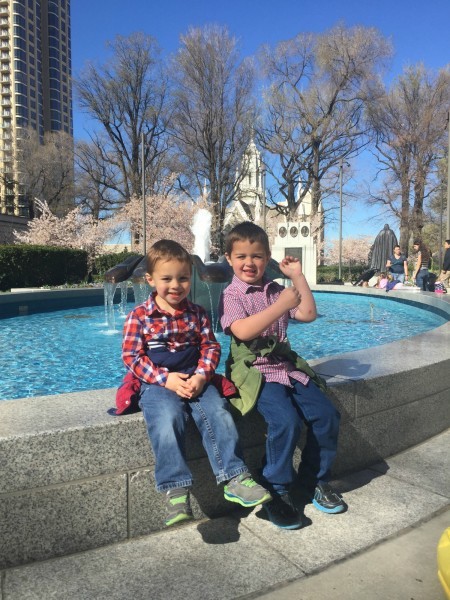 Throwing coins into the fountains was really fun for Gideon and Jason.
After we were done in the temple we decided to go grab some lunch at the Chck-Fil-A at the City Creek shopping area. We cut through the Joseph Smith Memorial building on our way there. We exited the building and stopped to wait for my dad when two very special people came walking up to go into the building. Elder Dallin H. Oaks and Elder Quentin L. Cook, both apostles for our church, were walking by! They stopped to shake all our hands. No, we didn't take pictures, it all happened so fast. It was definitely a highlight of the day. The kids were awestruck!
After lunch my parents headed back to the temple. They work there every Wednesday afternoon. Joseph, Marie, Sara, Abigail, and Debbie went and did baptisms in the old Salt Lake Temple baptistry. I took the younger kids to the Church History Museum.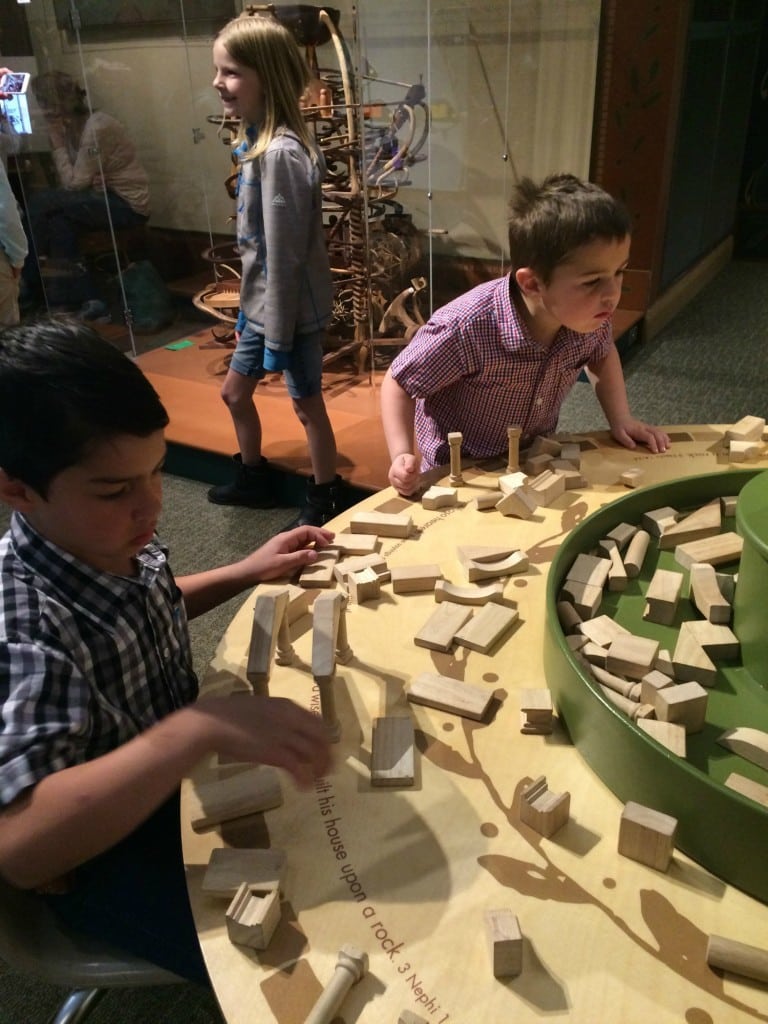 They played for a while in the interactive children's area.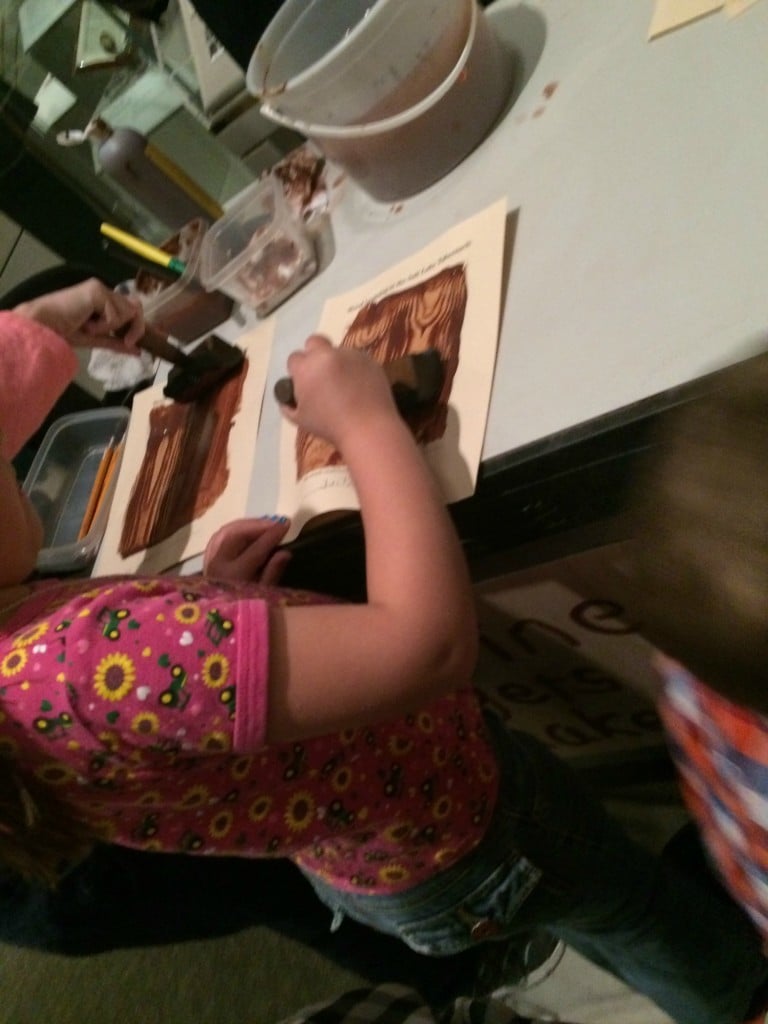 While looking at the Prophets display the kids got to try their hand at wood graining. We then walked around Temple Square some more as well as went to Deseret Book.
After Joseph and the teen girls were done doing baptisms we went back to the Church History Museum to watch their new film on Joseph Smith's First Vision as part of the new The Heavens are Opened display. Check out that link for some interactive fun! The short film was incredible.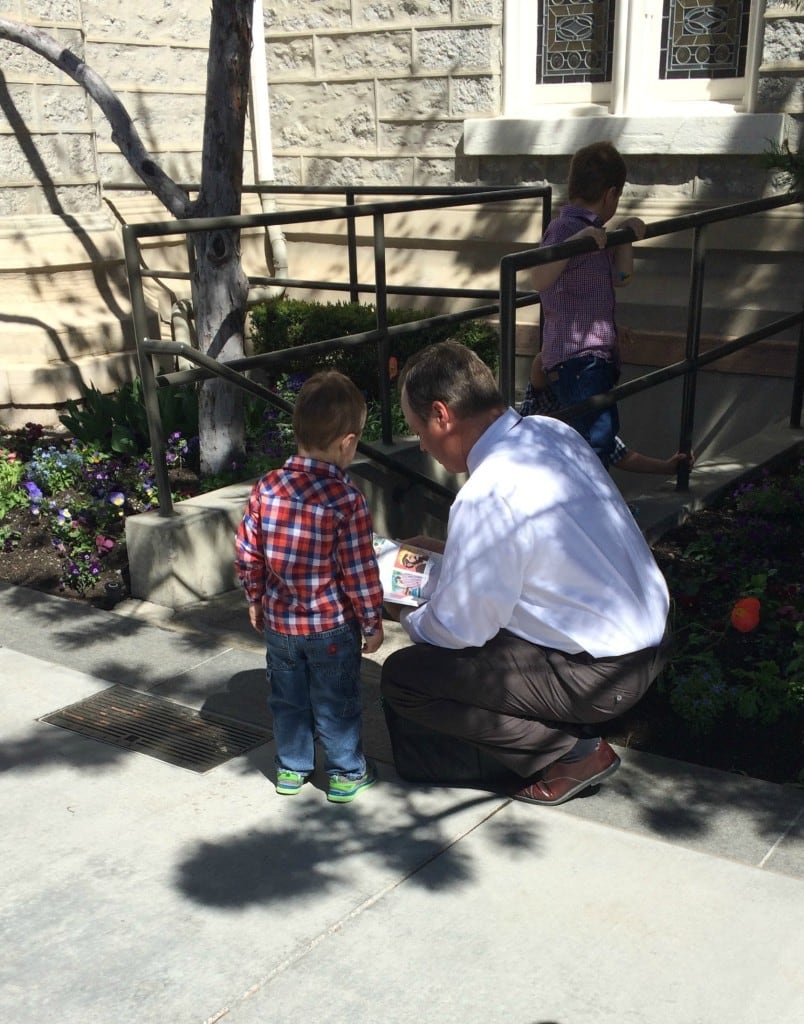 I was too close to this painting when I took the picture but I loved it.
It is actually two separate paintings but they are framed in such a way that the wood strip in the middle becomes the door. This depicts the Martyrdom of Joseph and Hyrum Smith while they were being held at Carthage Jail in Illinois.
It was a very short one day trip but oh so worth it!