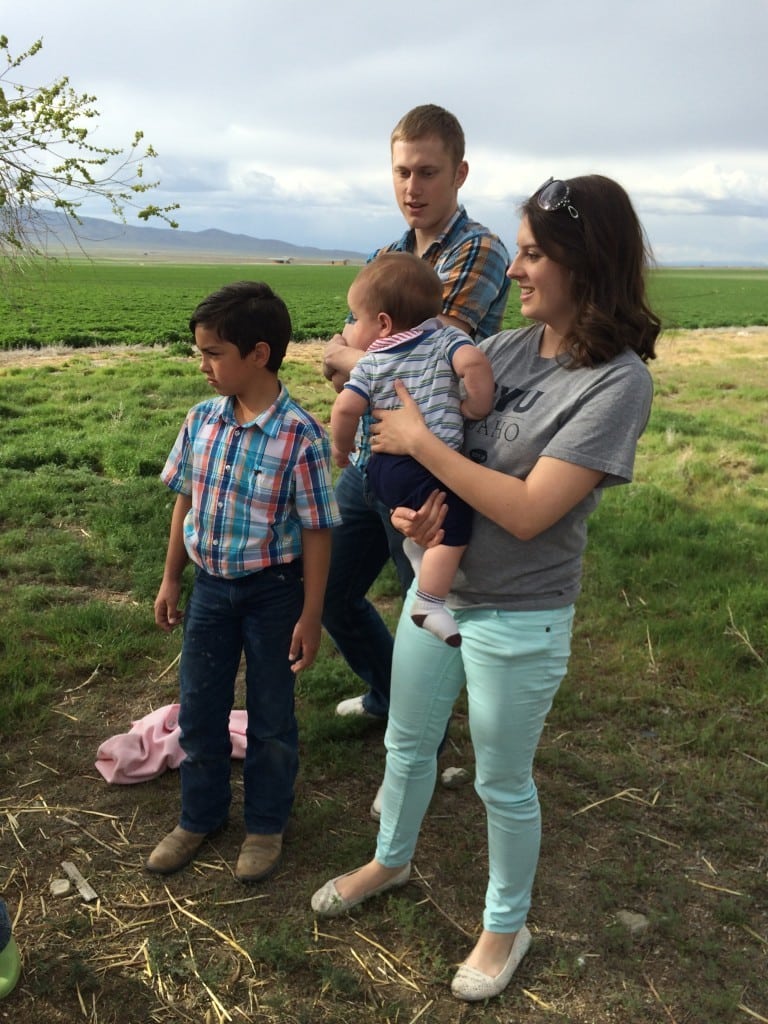 Just what have we been doing this week? First Eve and Patrick came to visit! They have a week between semesters at BYU-Idaho so they made the trek to the farm.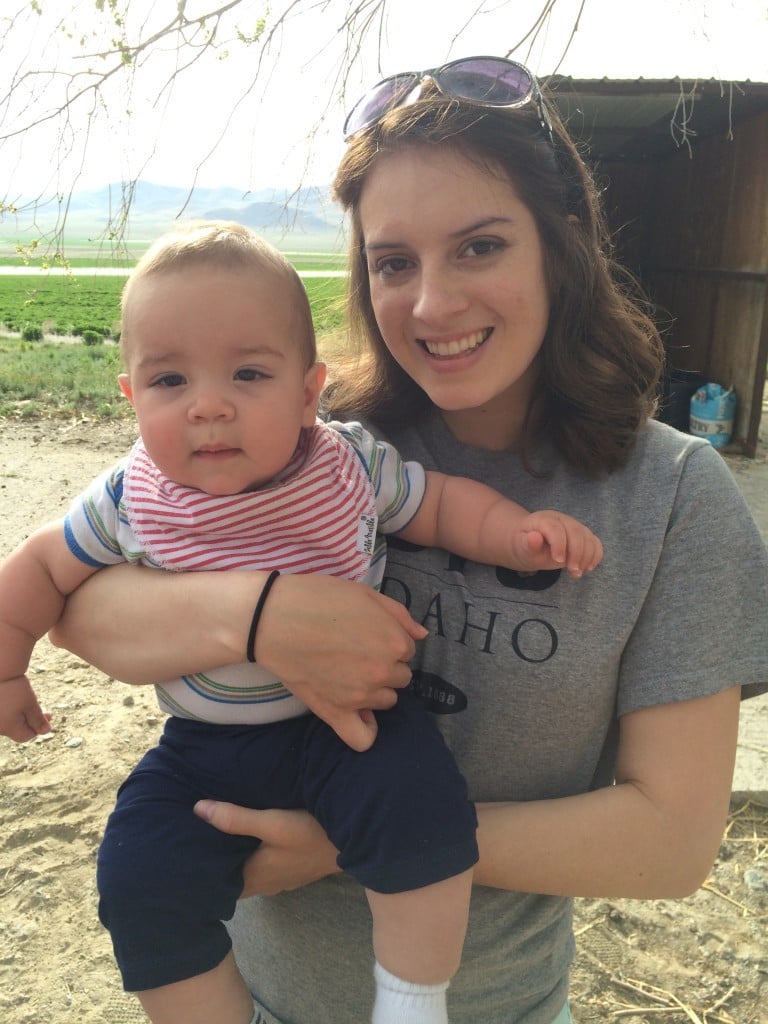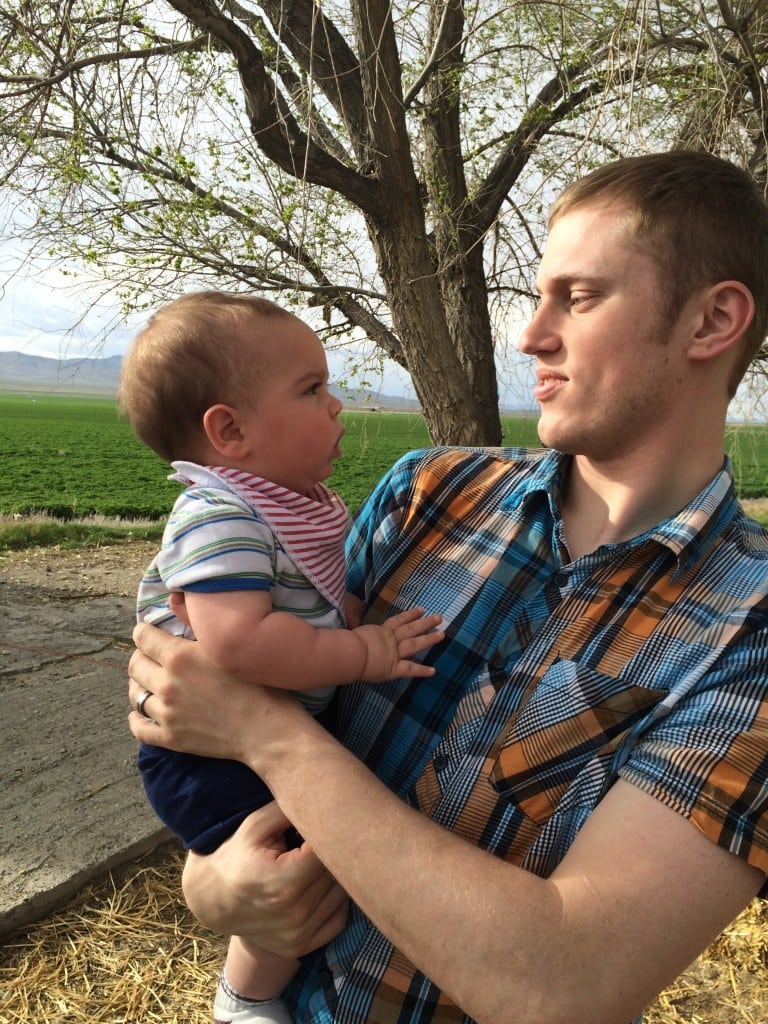 Eve's got a cute little baby bump. Henry wasn't sure what to think of Patrick but the rest of the kids sure enjoyed having them around.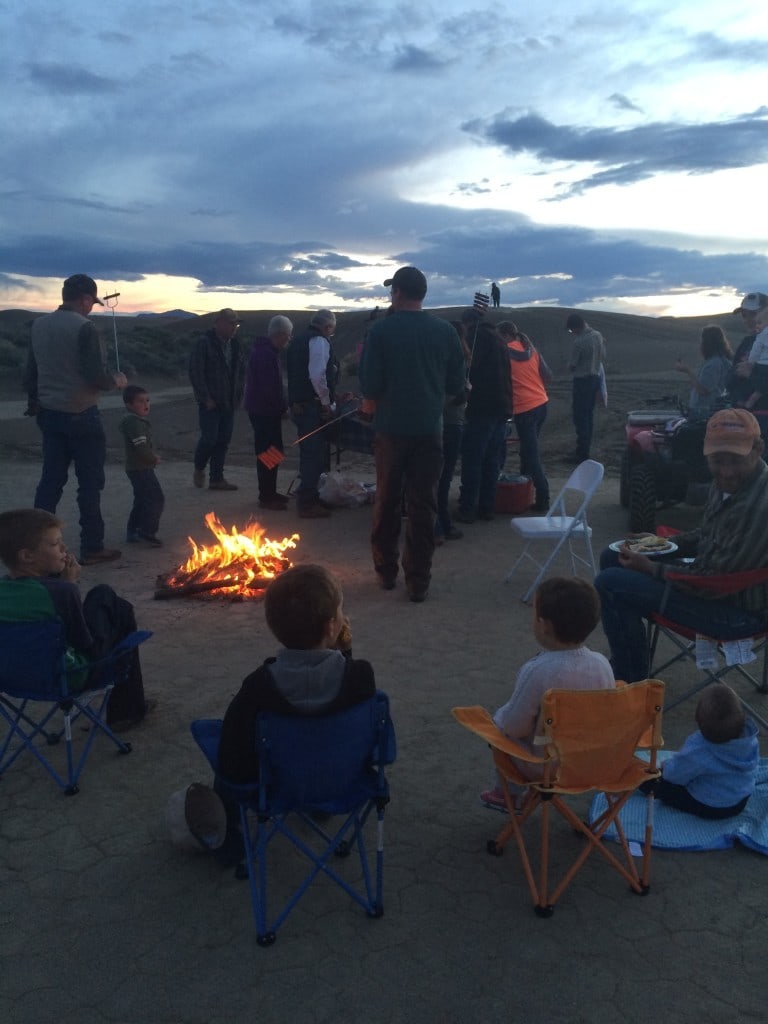 Monday we had a weenie roast at the sand dunes. It's an easy way to have the whole family get together to visit with Eve and Patrick.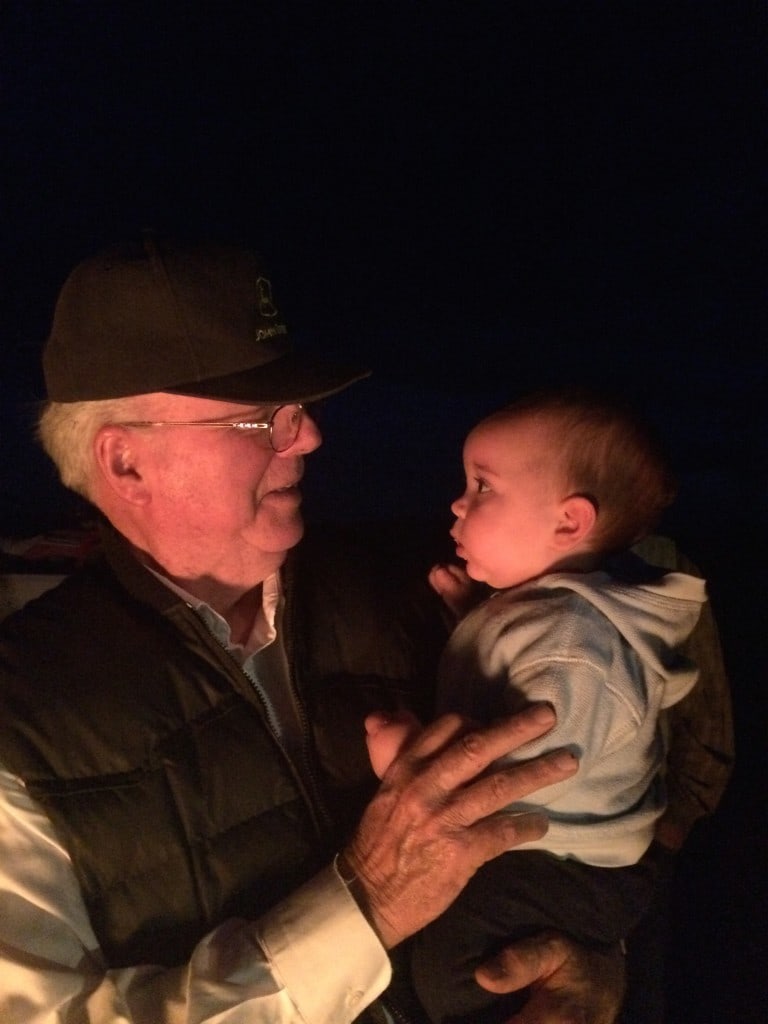 Bonus – Joseph's parents came up for it! Henry melted Grandpa W's heart. He started crying when Grandpa tried to pass Henry to Grandma W. I think Henry has a thing for the grandpas. The same thing happened with my parents. Henry just won't let the grandmas hold him!
Jason had a great time. I should have watched him a little closer. He ended up eating at least four hot dogs. Yuck! And then he threw them all up about 3am. Double yuck! We thought it was because of the hot dogs but nope. Two days later or rather Wednesday night three more people, including Eve who by that time was traveling back towards Rexburg, were all throwing up too. I am just hoping it goes through the family really quickly!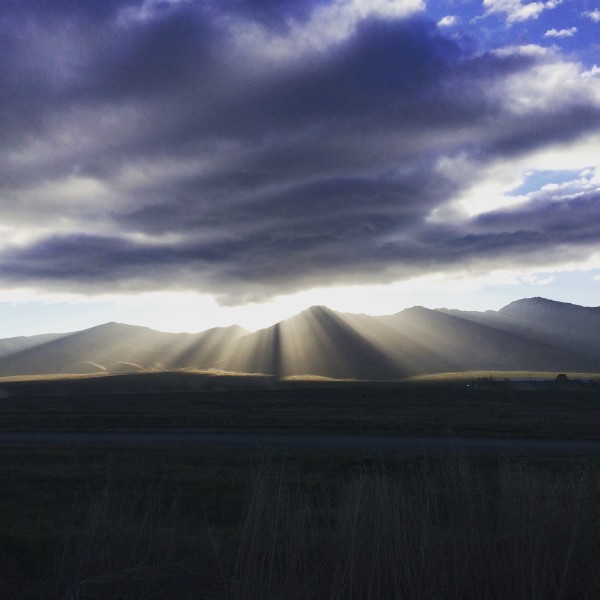 Thursday morning we witnessed a beautiful sunrise over the Bloody Runs. It was spectacular. Of course, photos don't do it justice but you can get a small glimpse of what it was like. I just love the heavenly rays breaking through the clouds!
So far no one else has gotten sick. I'm sure it's just a matter of time. We were able to get some family photos taken Tuesday evening in the lull between sicknesses.
It was a blustery day but you do what you have to do! More big changes are in store for our family (more about that next week) and we wanted to get family pictures done because it will be a while before we are all together again. These are just from my phone. I can't wait to see the final results!
What has kept you busy this week?