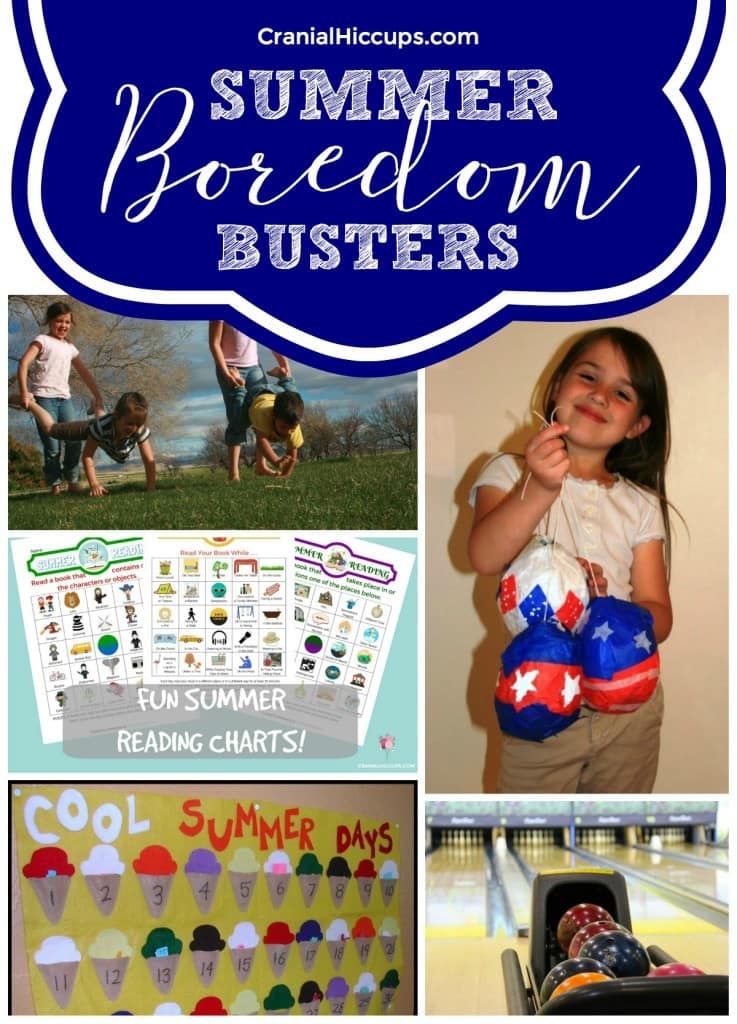 Summer! With all the bike riding, yard races, swimming, picnics, swings and sliding there are still times when kids get bored. I am a HUGE believer in letting them be bored. They eventually use their imaginations, make up games, find a book to read, or bake cookies. If you are looking for a little more structure to your days (and I mean a little, kids need to be kids!) here are a summer boredom busters we have done or still do!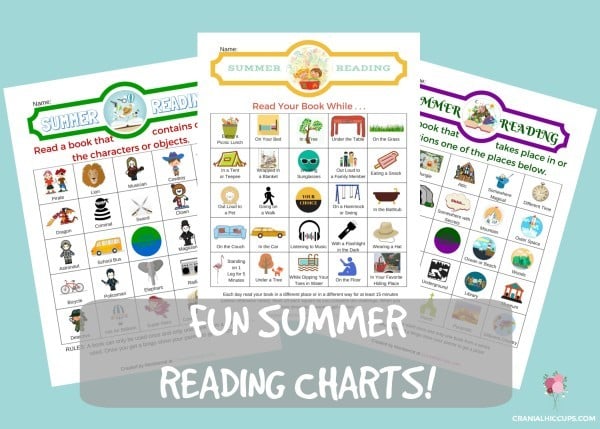 I created these summer reading charts last year and they were a HUGE hit! There are three charts that track different things. One tells kids how or where to read their book for at least 15 minutes a day. Another tracks the characters or objects in each book. And the last one tracks the time period or location a book took place. We are going to do them again this year. If you know of more books to add to the list on that blog post please leave comments there and I'll add them!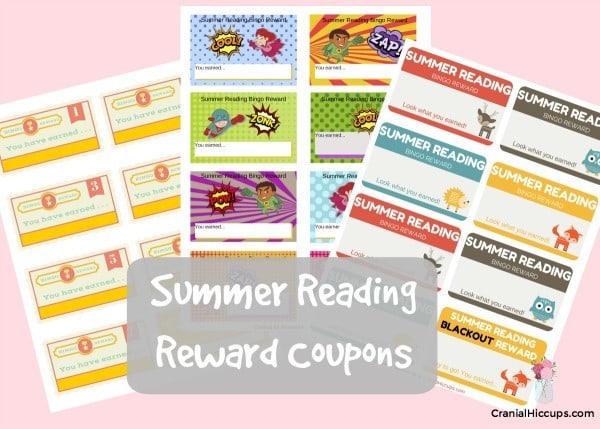 Along with the summer reading charts are reward coupons to that are earned with prizes listed on them.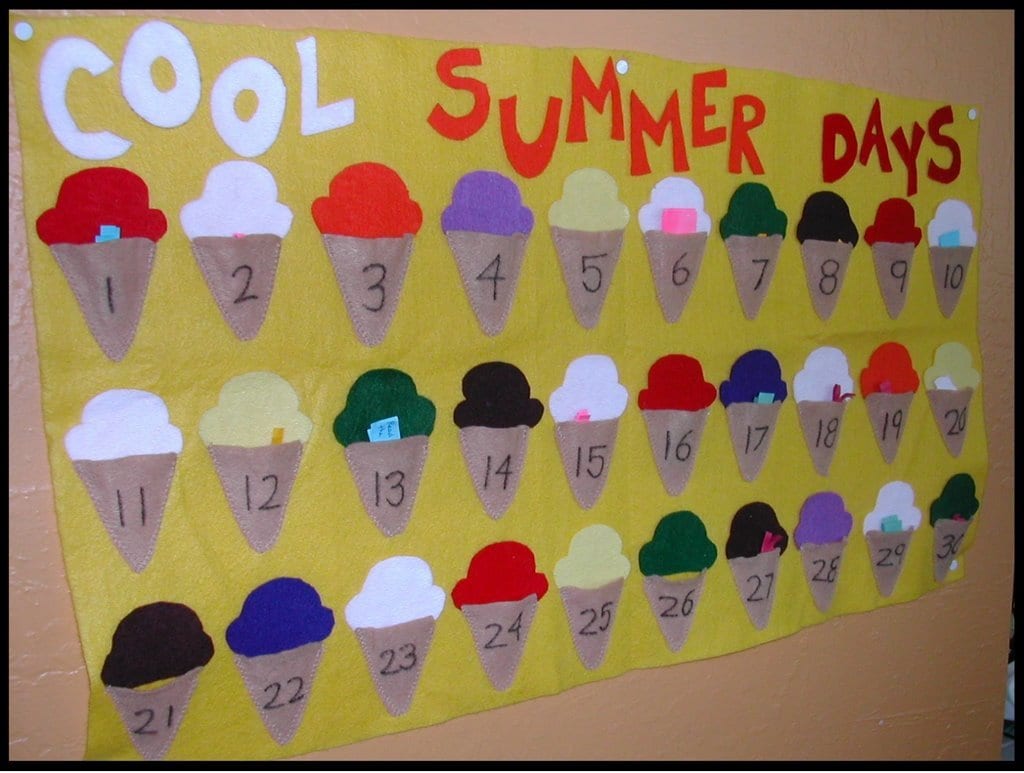 Our Cool Summer Days calendar is still used by the younger ones in our family. The older kids work and have figured out other things to do with their time, including thinking up stuff to do with the younger kids! The numbers correspond with each day of the month. The kids take turns picking out the slip of paper that has an activity listed on it. Usually they are short and easy but once in a while it is a fun field trip to somewhere. Click here for a tutorial on making the fabric version or click here for an easy paper version. There are tons of activity ideas on the Cool Summer Days post!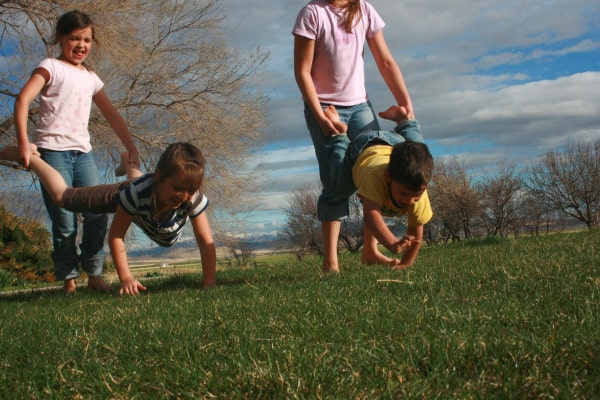 Classic outdoor games are some of our favorite things to do. This old post lists over ten fun games your whole family will enjoy playing together including wheel barrow races, various versions of tag, and "What time is it Mr. Wolf?"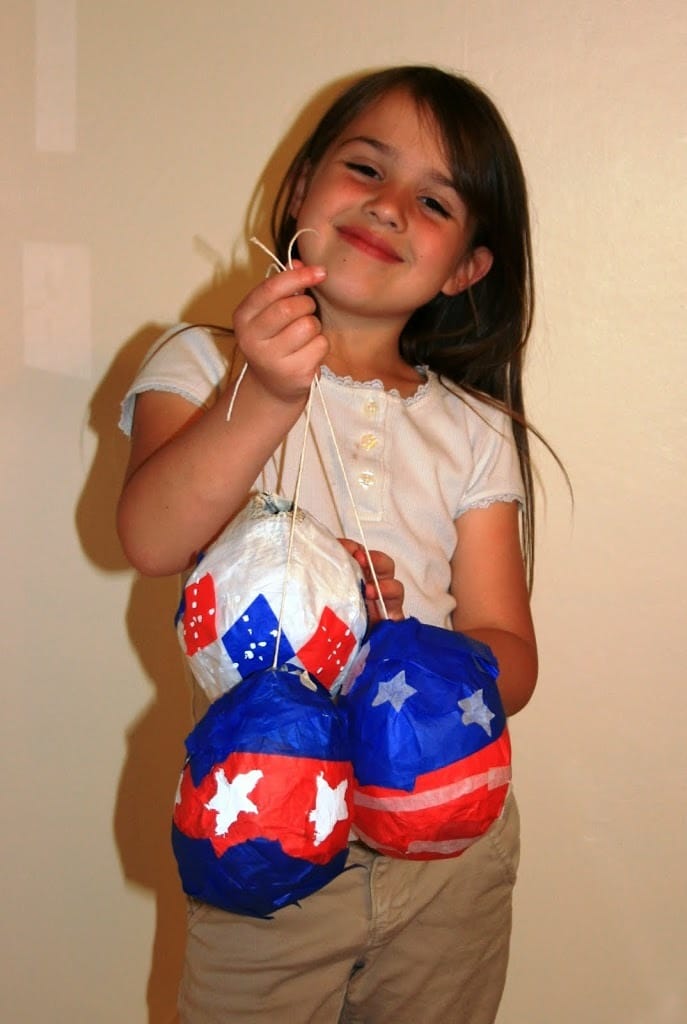 Mini Patriotic Pinatas would be a perfect activity leading up to Independence Day! Kids love to get dirty and mush their fingers around in the paper mache glue. We do this outside so clean up is pretty easy. It's also fun to see how everyone decorates their pinatas differently.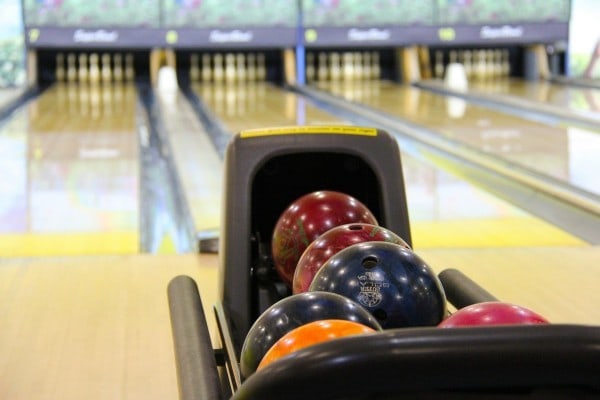 My kids ask to go bowling quite often and usually I tell them no. With the shoe rentals and then you have to play at least two games it just costs too much! BUT there is a great summer program called Kids Bowl Free where you can sign up your kids and they get to play TWO free games of bowling every day for the whole summer. Isn't that awesome? It's even available in our small town. We won't go every day but we will be going once a week this summer. My kids are going to be happy!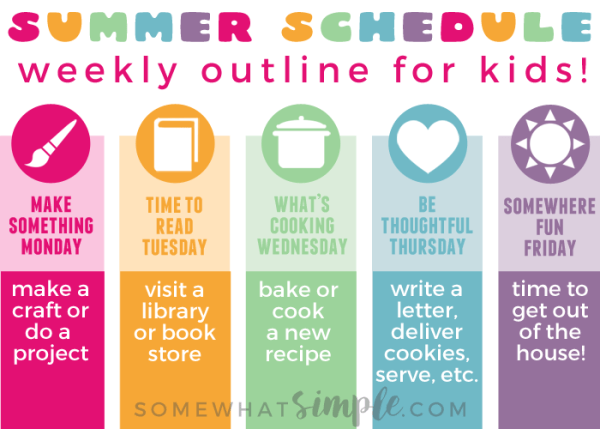 And here's a neat idea I found the other day from Somewhat Simple. It's a weekly chart to fill in centered around a theme for each day of the week. Brilliant!