Some people don't enjoy family reunions but I do! My mom's side of the family was having a reunion on Friday and Saturday. We were only able to stay for the first day but it was so fun to see relatives I hadn't seen in over 25 years!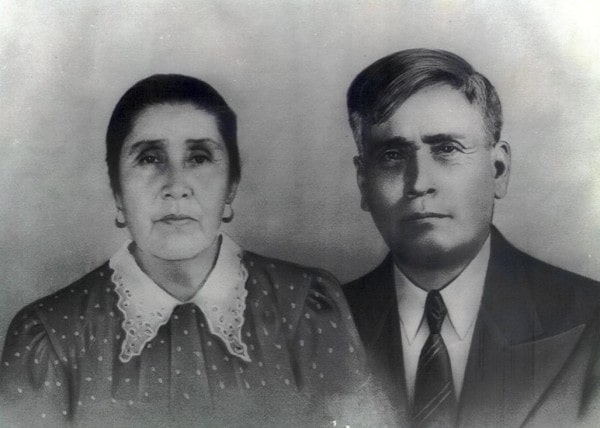 The reunion was for all the descendants of Eduardo and Mariana Alba, the first people to join the LDS church on that side of the family. They were baptized in 1920 when my grandfather was only 9 months old.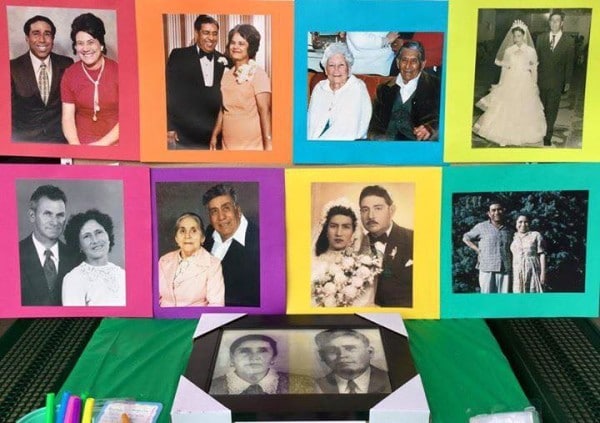 When we arrived at the park we were greeted with this sign of the children (the ones they could get photos of) of Eduardo and Mariana and their spouses. From left to right, top row: David, Samuel (my grandfather), Leandro, Carmela (adopted), bottom row: Maria de Jesus "Chita", Sabino, Margarita "Mague" de la Garza, Bartolo. They actually had 12 children.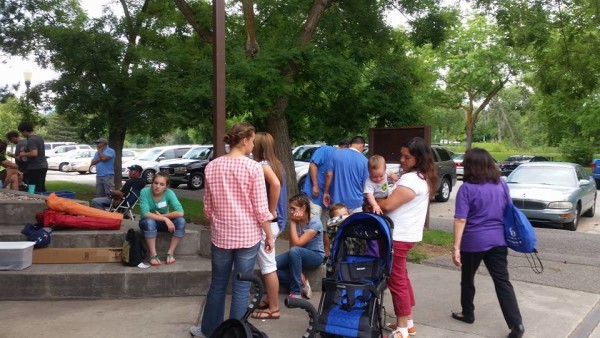 Don't the kids look so excited to be there? 🙂  This was right after our big day at This is the Place Heritage Park so they were tired. And they didn't really know anyone.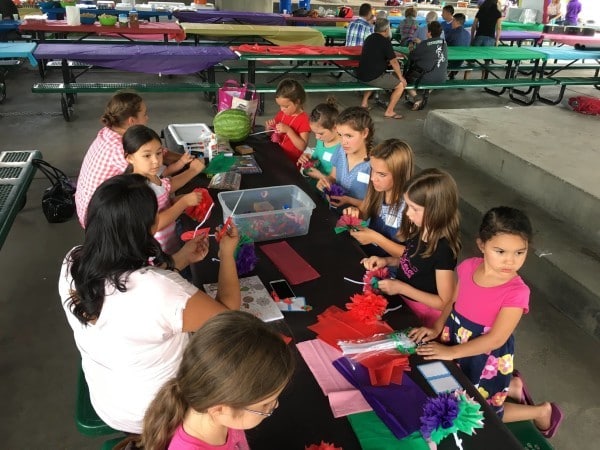 But then they found the craft table and all was well! Friday was pretty low-key with a dinner at the park, a family history presentation by my mom's cousin Rene Alba, and picture taking by this awesome sign.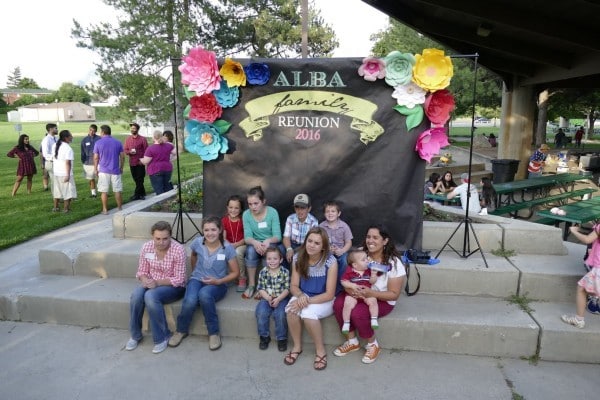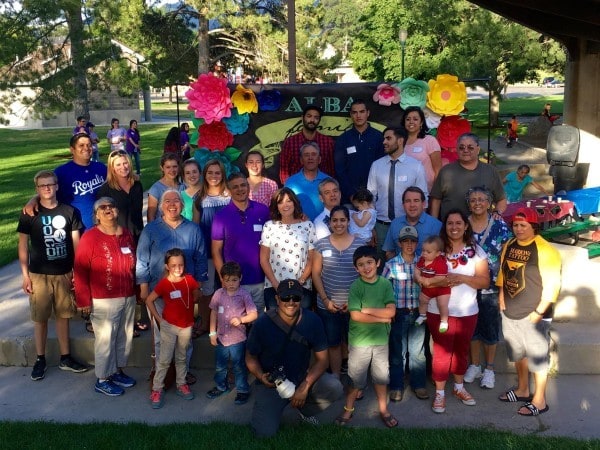 Because there were way to many people to get a good picture we were split into family groups of the children of Eduardo and Mariana. Pictured above are only a few of the descendants of Samuel (my grandfather). Actually it was a pretty poor showing, especially compared to Bartolo's descendants (below)!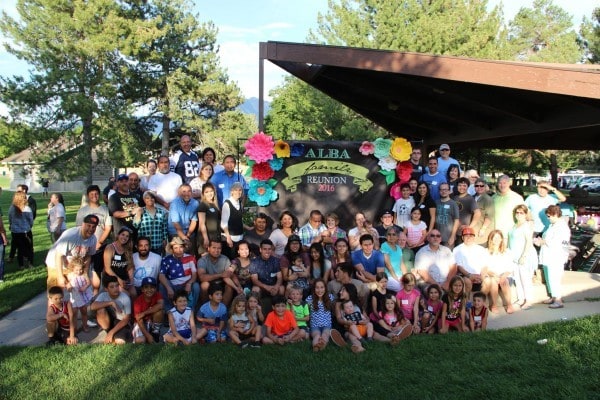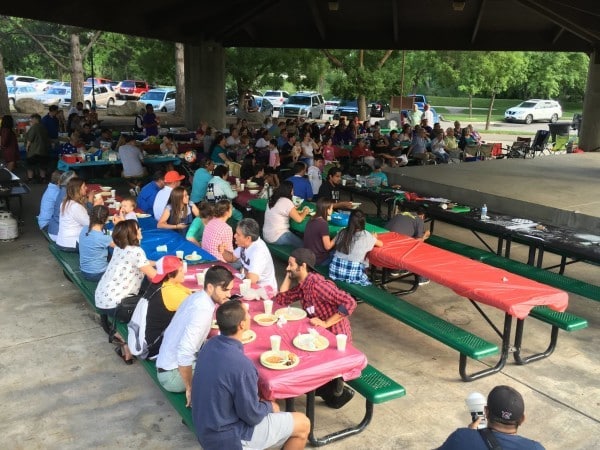 You can't really tell from the pictures but there was over 200 people there on Friday. I wish we could have stayed for Saturday but the kids, especially Sara and Abby, were anxious to get home. On Saturday they played Loteria and had swimming at the park. Then ate another great dinner, more pictures, and dancing at a local church building.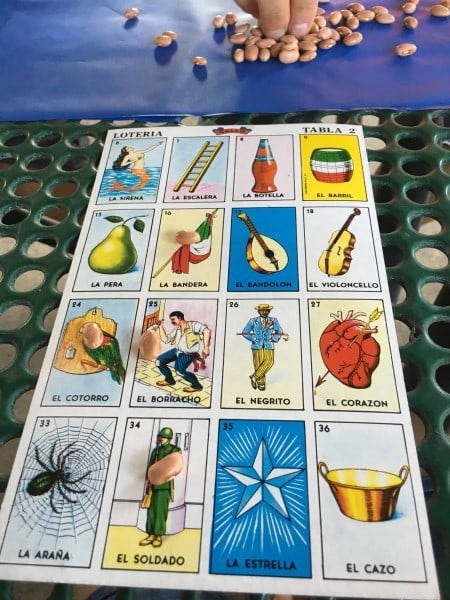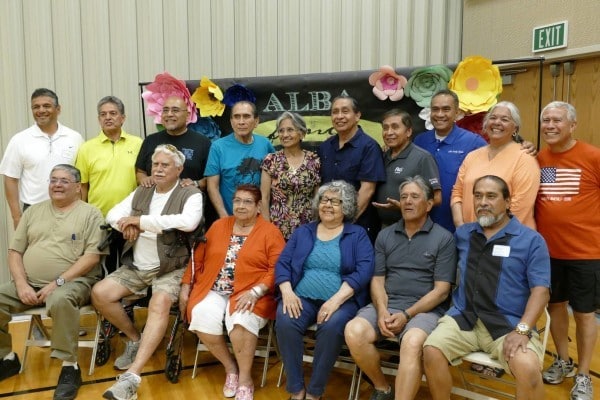 My mom (standing on the right in orange) with her cousins that were able to make it to the reunion.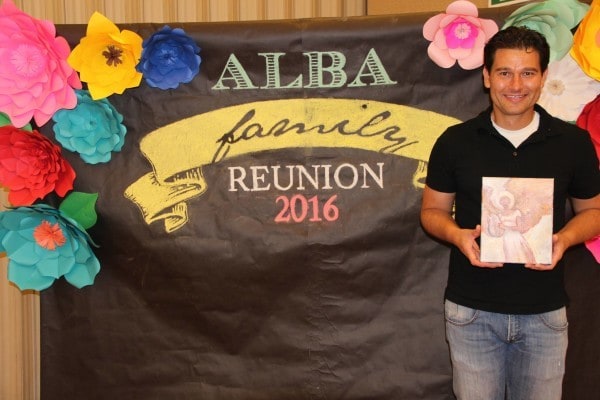 There was an auction Saturday night to raise funds for the next family reunion. I am sorry we missed it! One of the items auctioned off was this beautiful artwork by Dana Wood, a second cousin. My parents used his "Let Us Adore Him" painting of the Three Wise Men for their Christmas card last year.
Love my Familia Alba!