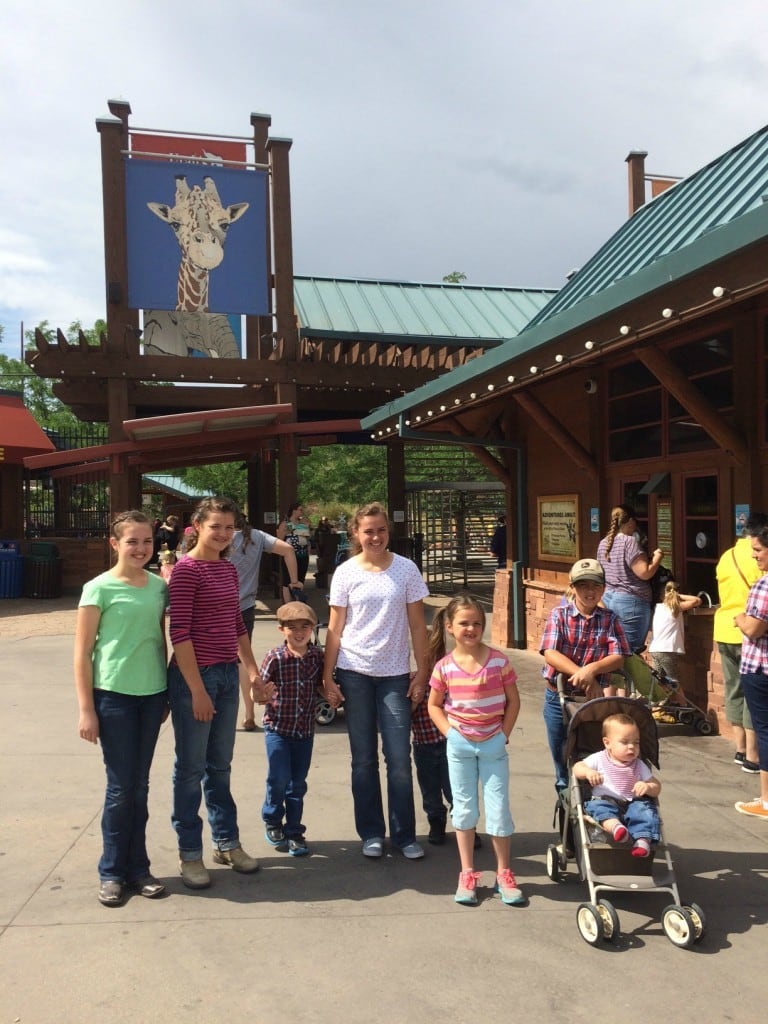 We made a quick trip to Utah last week and were able to pack in some really fun outings while there. Hogle Zoo was the first stop. Jason is really into lions. He loves them! I told him we would take him to the zoo so he could see some.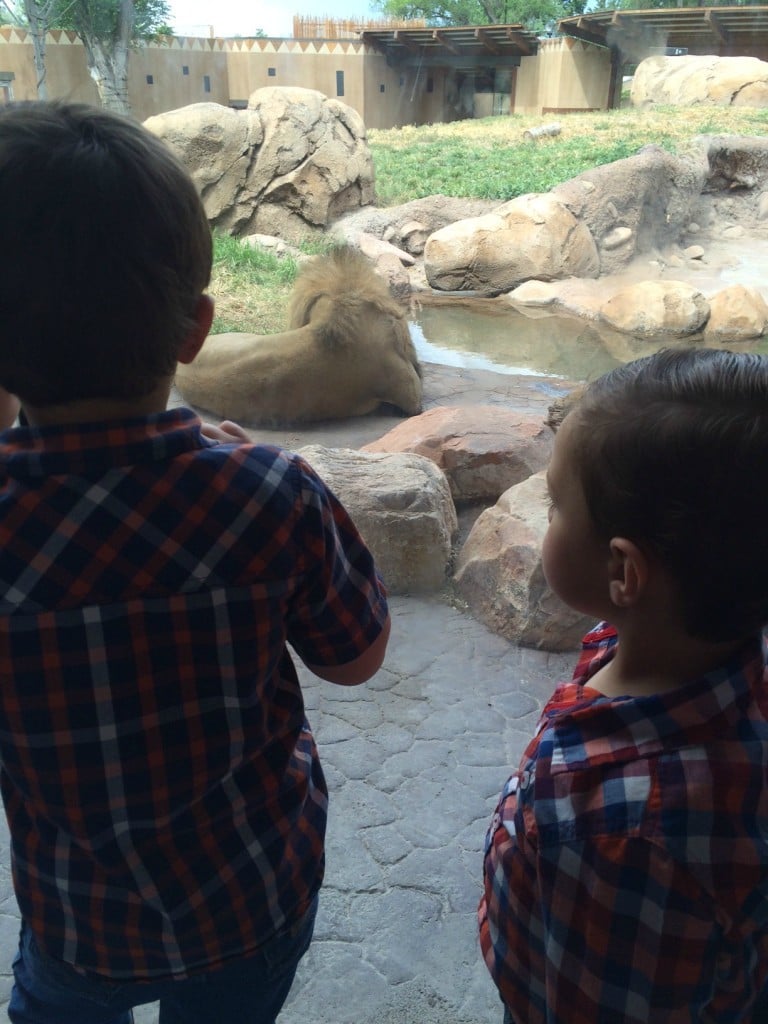 He replied by saying, "I want to see the lion eat the zebra!" Sorry buddy. That's only for National Geographic films. The zoo is tame.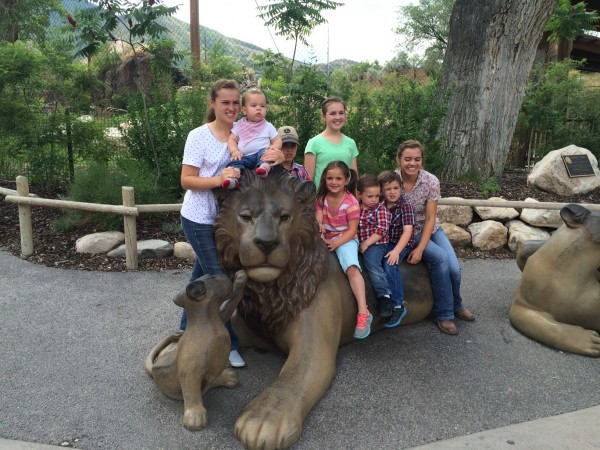 Jason loved the lion statue although his face doesn't look like it. He wanted to sit on the tail but we wouldn't be able to see him in the picture.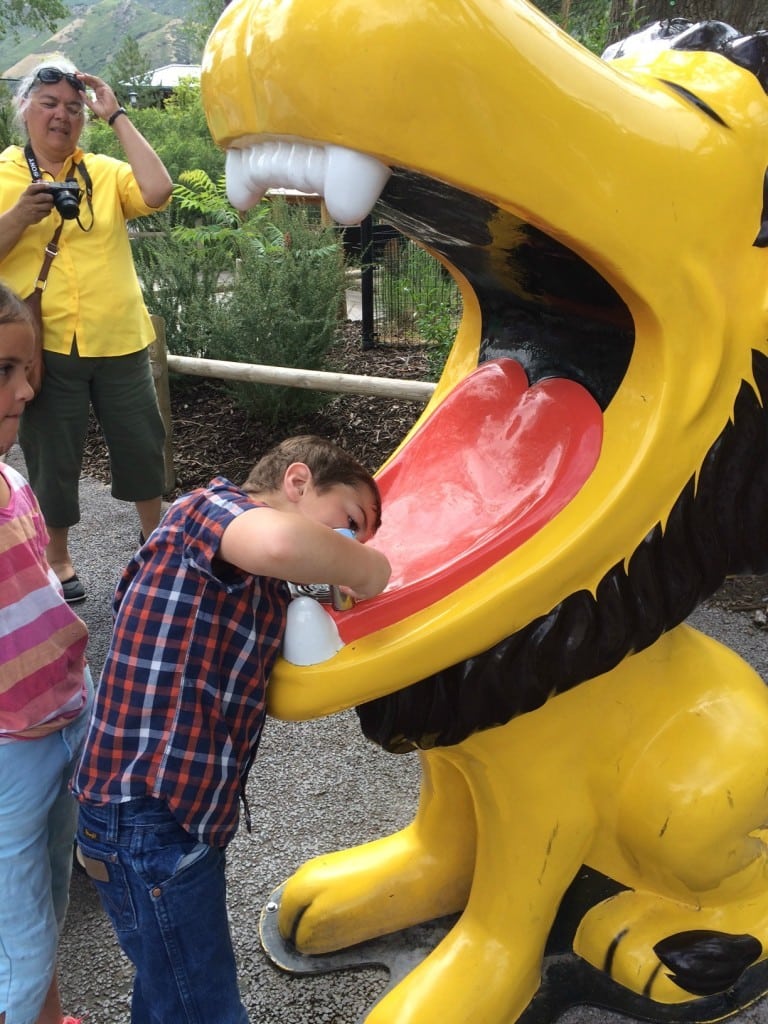 I remember drinking out of this same water fountain when I was little! Jason was scared to do it until he saw everyone else safely drinking without getting their heads bit off.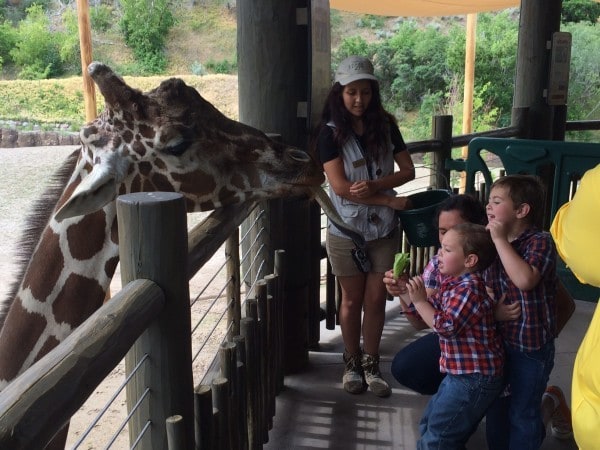 The boys were also SUPER excited to feed the giraffe until they saw how long its tongue was. Having an 18 inch long tongue coming towards you can be pretty scary when you are little!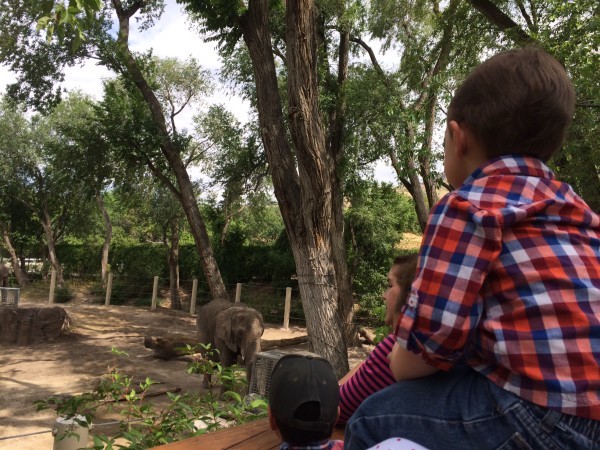 Of course they had to see the elephants and started humming "The Baby Elephant Walk" song from the movie Hatari.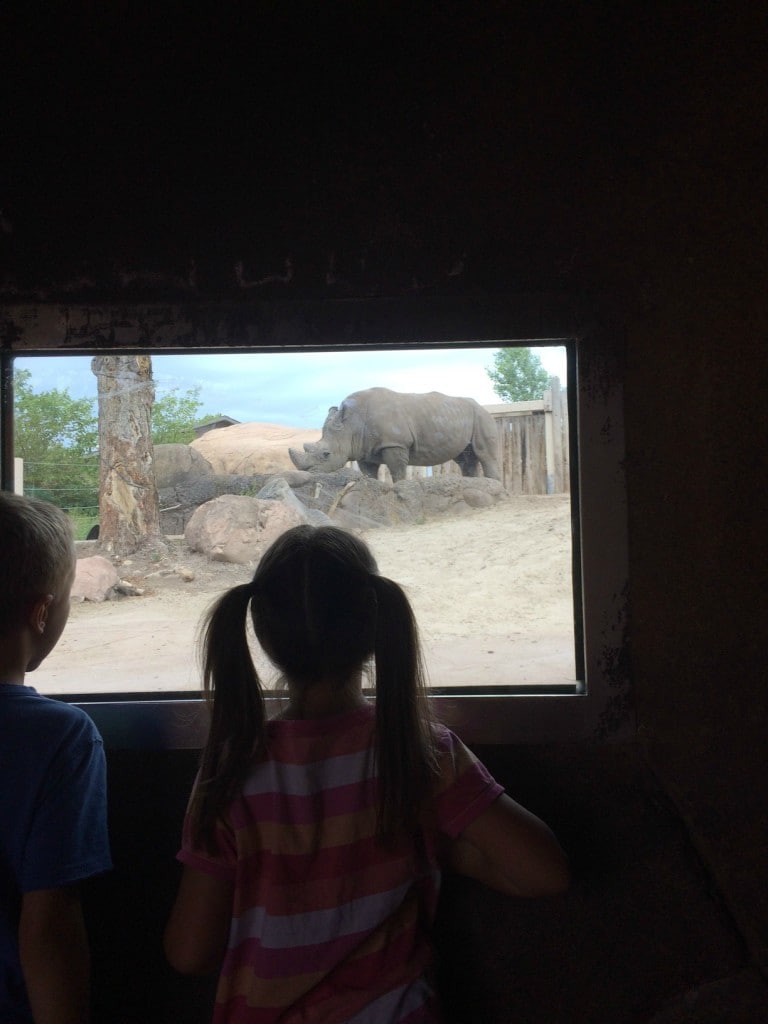 For some reason the little kids loved looking at the animals through the little windows rather than going to the open display areas. Maybe they felt safer? It was really fun to watch the kids get all excited about all the different animals, large and small. Our only disappointment was not seeing any leopards or tigers because they are fixing where the leopard got out about a month ago. Now that would have been an exciting visit!