(WARNING: If you get squeamish at the sight of blood or open wounds please do not read this post!)
Hi Marie,
Do I have a story to tell you! I was helping mom cut potatoes but I accidentally cut my finger, too, because it was curled under the potato.
Do you want to see? I'm going to send a picture anyway.
I not only cut my finger but I cut the tip off.
I just about fainted. Mom had to carry me to the couch like a baby. A towel got wasted because of all the blood.
Dad and Mom took me to the ER. Mom found the tip of my finger still on the knife. We took that too. The doctor cleaned off the meat (tissue) off the tip that got cut off and sewed on just the skin to cover the wound while new skin grows over it.
He gave me two shots to numb it and the shots hurt REALLY REALLY BAD!
I'm fine now. And kinda happy cause now I have a cool story to tell.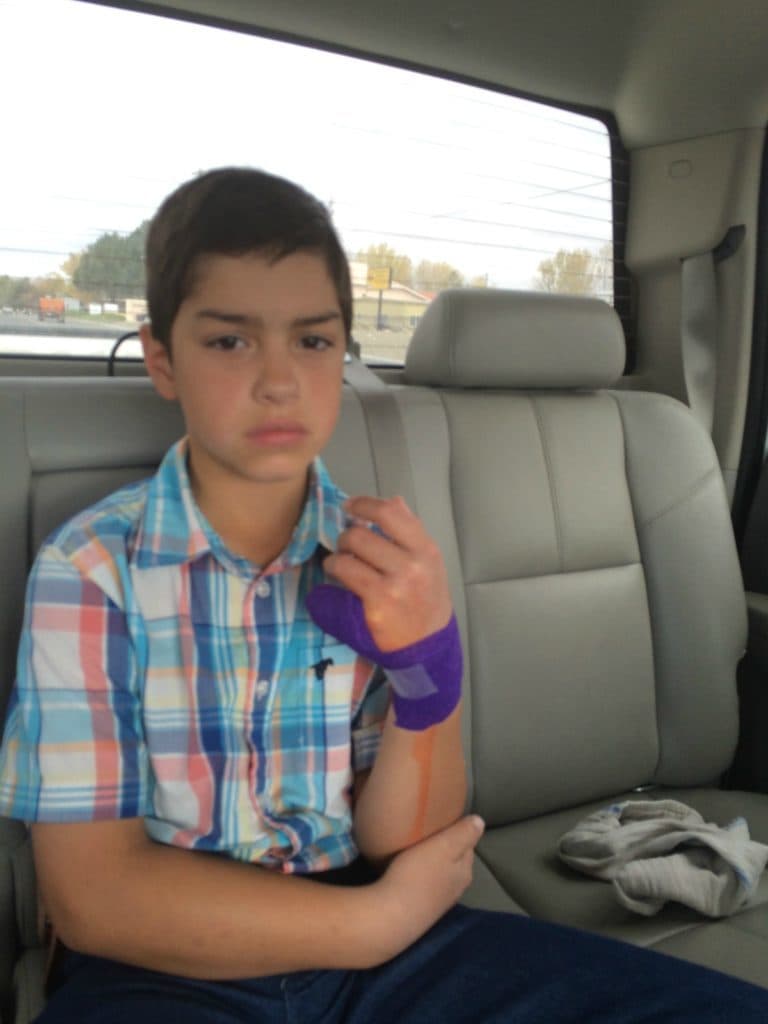 Love you! I just remembered to warn you not to read this while you are eating.
Love,
Ira, with the shorter left pinky ?