We all know the story. How Mary and Joseph traveled to Bethlehem to be taxed and that is where sweet baby Jesus was born. Did you know that Bethlehem means "House of Bread?" Pretty interesting when you realize that later in His life Jesus Christ would proclaim,

He taught this after feeding the 5,000 with just five loaves of bread and two fish. Jesus also broke bread with sinners and publicans, sharing a meal at their table. Bread, or a variation of it, is a staple in all cultures of the world. It's a reminder to all of God's children, wherever they are, to look to His Son to find spiritual nourishment. This is what Jesus was teaching at the Last Supper when he broke bread with his apostles.
Some of my favorite memories involve bread. Rolling out tortillas with my grandmother and mother, dipping crusty baguettes into shrimp soup my grandfather made, and now grinding wheat to bake bread for my own family. We can be like Jesus providing bread for the hungry or inviting others to eat with us. This simple act helps to #LightTheWorld!
I designed this service kit to be an easy way to teach your children that Jesus is the Bread of Life and His birth reminds us of that because of where he was born, in Bethlehem, the House of Bread.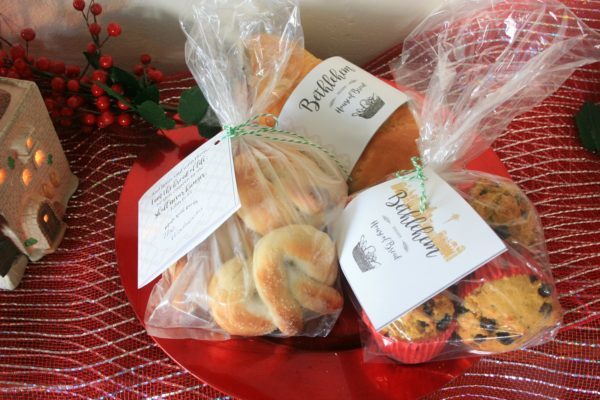 The kit contains a simple lesson with scriptures to read as a family. It has three tried and true bread recipes for french bread, pretzels, and pumpkin muffins. There are bread wrappers for the loaves and tags to stick on the bags of pretzels or muffins.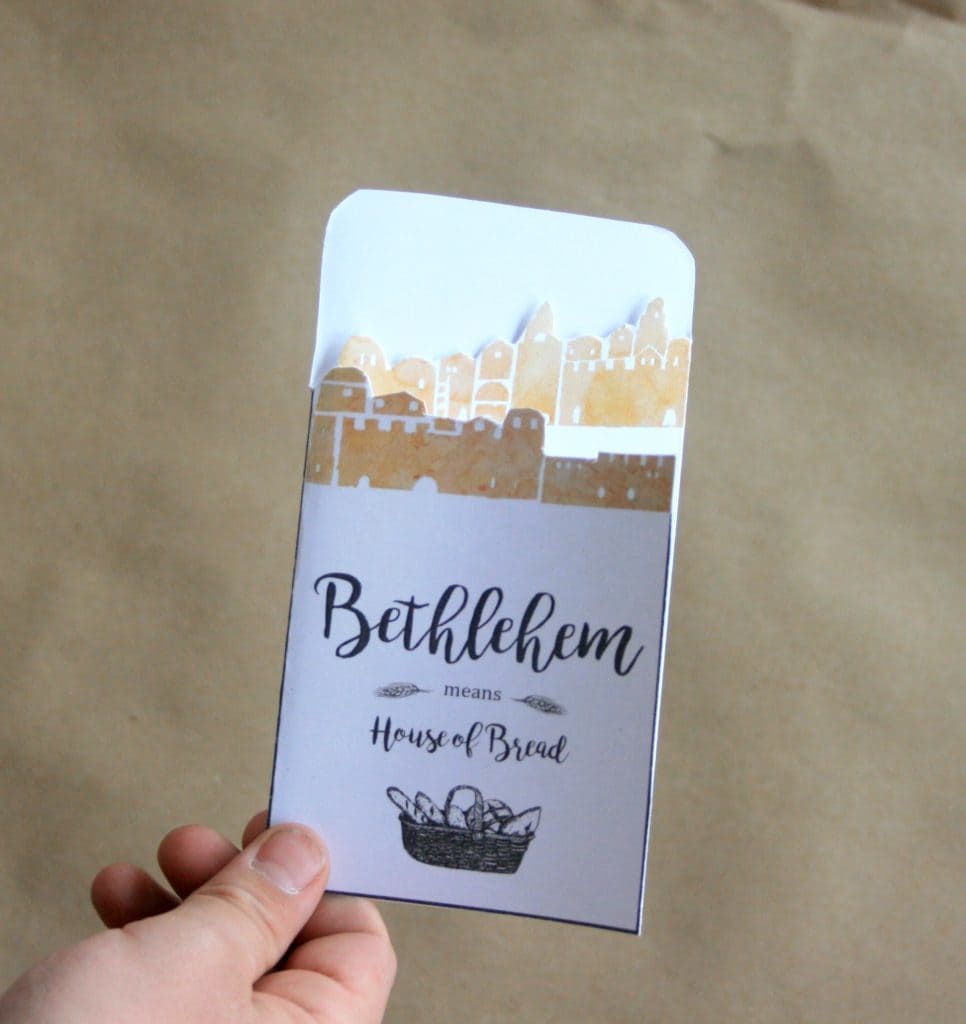 A super easy Little Town of Bethlehem card to send to family and friends is included.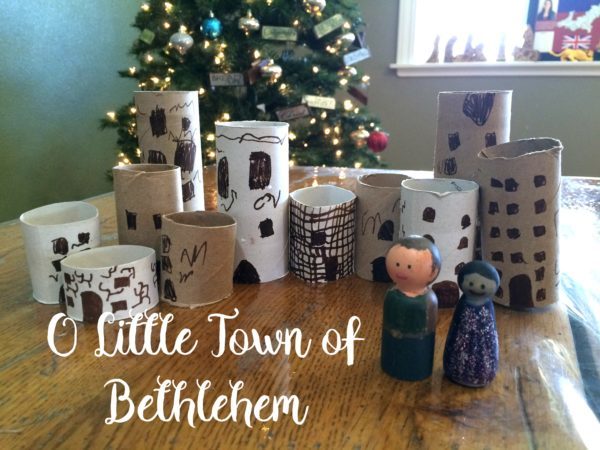 There is also a fun craft activity to build your own town of Bethlehem from paper towel or toilet paper tubes.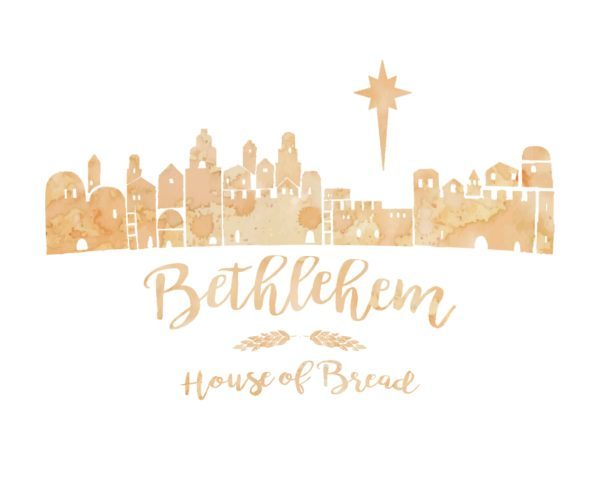 And, of course, a watercolor print to remind the whole family what Bethlehem means.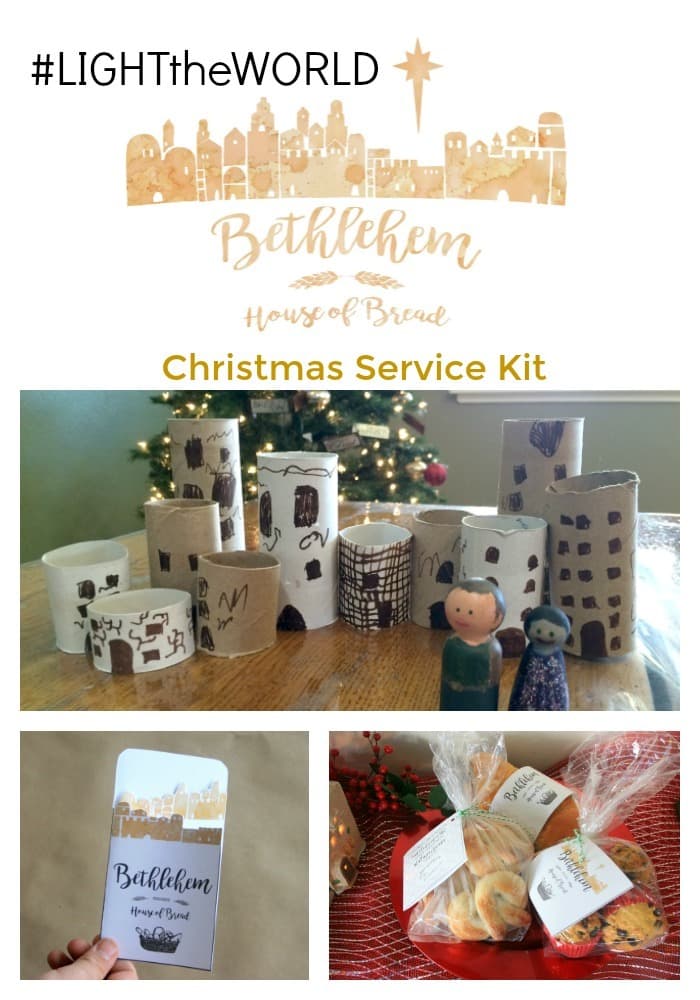 You can download the Bethlehem Means House of Bread service kit below. If you do this activity please share it on social media! Be sure to use the hashtag #LIGHTtheWORLD.
You can make the bread and share it with others all on its own or combine it with this Dinner on Your Doorstep kit from Laura at Pink Cake Plate! It goes perfectly with December 7th's theme to feed the hungry.
Laura created these tags to attach to disposable pans in which you've made a main dish, side dish and dessert to leave on someone's doorstep as a surprise. Aren't they cute? Her kit includes recipes to make but you can certainly bake your own instead.
Download the Dinner on Your Doorstep kit below. It doesn't take much more work to double your favorite dinner recipe to share with someone in need of a pick-me-up! To find more ways others have used the Dinner on Your Doorstep kit look here on Sugardoodle.