My daughter, Marie, is serving as a missionary in Swansea, Wales right now. In her email home on Monday she spoke about the experience she had serving refugees, most from Sudan. She shared some wise words we've been reading over and over to help us keep our perspective after the election. Marie wrote:
"When I speak to them, they ask me where I am from, and when I tell them I am from America, their eyes pop and they exclaim, and get very excited, and ask to hear what it is like to live in America. It just makes me so grateful for my home and the security of our country, even if it's a little bit uncertain right now. We have a lot more than we think we have. We seem to be using too much of our energy quarreling amongst ourselves, and not paying attention to what is happening outside of our American bubble. We as a nation are wasting too much effort on ourselves, and not looking beyond. What a blessing it is for us to have our homes in such a relatively free and safe country. As we were driving home that night I couldn't help thinking that I actually had a bed to go home to, and a roof over my head, and food in the fridge, and thinking that most of those people probably didn't have that. I thought about how I had money to go to college, and to come over here for a year and a half, and not want for anything. I was even grateful for the meat on my bones! How grateful I am for the goodness of the blessings of Heavenly Father upon us all."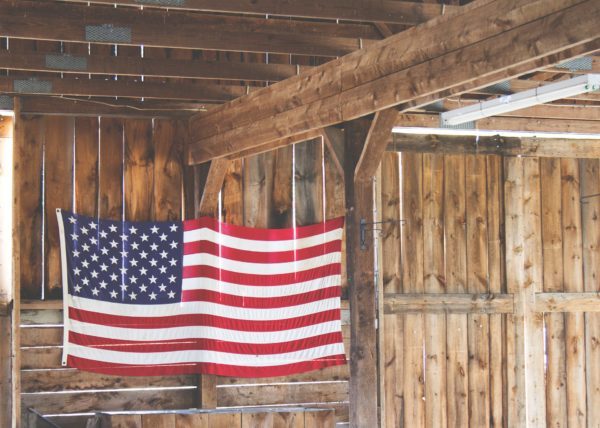 We are so blessed to live in a land where we have the freedoms to worship how we please, to educate our children as we wish, and to own land, express our views, and even vote for who we want as our leaders.
We aren't very excited about who won. I didn't vote for either of the two major candidates because I don't believe either one was moral, nor did they embody any of the principles I felt a good leader should have. I am, however, optimistic! Why? Because the people I know in my family, in my neighborhood, in my community are more alike than different.
Let me tell you about my America.
My America Cares for Its Children
From good schools and teachers, to the options of homeschooling we are blessed to have various choices to give our children a good education. Our small town library has programs dedicated to getting children involved in reading. There is a bookmobile that travels to the smaller communities within our county so everyone has access to books.
There are opportunities for children to participate in soccer, football, dance, gymnastics, and music. There are 4H programs and a Boys and Girls Club. Kids in America really do have a good life.
My America is Religious
The freedom to worship God according to our own conscience is a tremendous blessing. Among my friends there are Catholics, Lutherans, Baptists, Methodists, Jewish, Seventh Day Adventists, Mormons, Muslims, and Bahai. While we might not agree on doctrines, we do all believe in a God who loves His children. We pray to Him to help us and one another.
We also recognize not everyone believes in God.
My America is Diverse.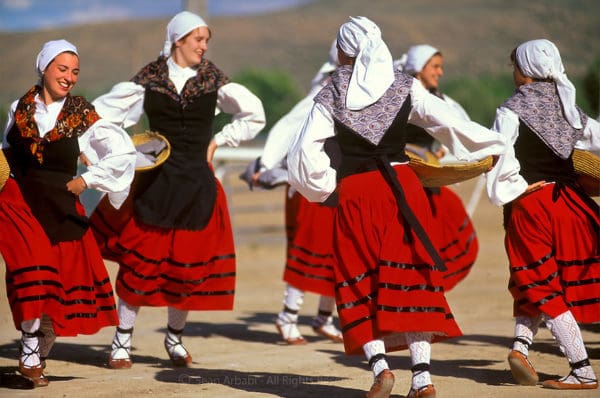 In my small town we have people whose heritage include Basque, Mexican, English, Greek, Italian, Canadian, Shoshone, Paiute, and more. There are festivals celebrating the best of those cultures that just add to the greatness of our community. Our nation exists because of immigrants from all over the world. Three of my four grandparents were born in different countries. We truly are the melting pot of the world. Just as our landscapes range from wooded forests to desert sands, from mountain tops to flat prairie lands, each person provides a unique beauty we can all come to appreciate.
My America Works Hard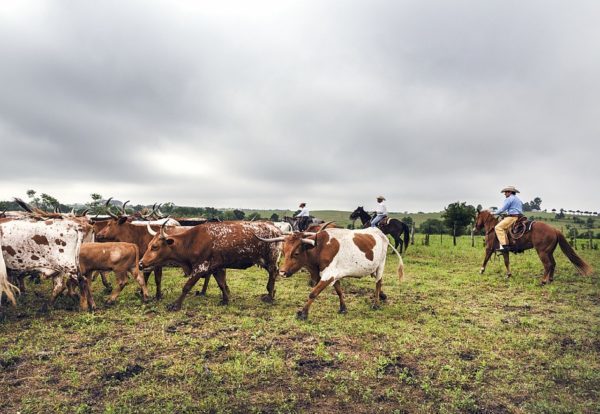 From the miners who dig gold and silver out of mountainsides, to the cowboys who ride the range, to doctors who care for the ill, to the policeman who keep us safe most Americans work hard to provide for their families. This country was built on the hard work and ingenuity of people. It continues to flourish because of that hard work.
It is here, in America, that people are able to start their own businesses, become entrepreneurs, invent things that change and impact the world.
My America is Kind
When natural disasters strike I have seen first hand the kindness of strangers jumping in to help others. I have witnessed people serving in soup kitchens, volunteering at schools, becoming foster parents. I have seen my community rally around someone who is ill, or families who have lost loved ones to suicide or cancer or accidents. There are food drives, and fundraisers, and 5k races dedicated to helping families dealing with loss or heartache. There are everyday occurrences of meals being shared, doors held open,  encouraging words being said, and blood being donated. Decent people doing decent things hardly gets attention but I notice and so do others.
My America is not Perfect
It has its flaws for sure. There is poverty and prostitution, hate crimes and homelessness, drugs and gangs, abuse and abandonment. There are misunderstandings blown out of proportion. There are things that definitely need to be changed.
The best place to start that change is in America's homes.
"When the real history of mankind is fully disclosed, will it feature the echoes of gunfire or the shaping sound of lullabies? The great armistices made by military men or the peacemaking of women in homes and in neighborhoods? Will what happened in cradles and kitchens prove to be more controlling than what happened in congresses? When the surf of the centuries has made the great pyramids so much sand, the everlasting family will still be standing, because it is a celestial institution, formed outside telestial time. The women of God know this." (Neal A. Maxwell)
Home is where life's greatest lessons are learned and taught. It is where we first learn how to interact with others, how to treat others with kindness, how to stand up for others as we watch our parents take a stand for their children. There are some who, unfortunately, haven't ever experienced a loving home. Who don't know that home should be a refuge, a happy place where love reigns. It is our responsibility to share the warmth and caring of our homes to neighbors and friends and others. Encircle them with love!
My America is Great
We are willing to stand up for what we think is right. We are also willing to work out differences.
We are strong because of our diversity – of thoughts, cultures, and experiences.
The greatness of America will continue because we are kind, diverse, religious, work hard, care for our children and teach all of that in our homes.
God bless America!