Now that you've planned what types of service to do how about a way to keep track of what service has been performed? Colette from My Computer is My Canvas has created everything you need to document your service while keeping it all together as your family's gift to the Savior!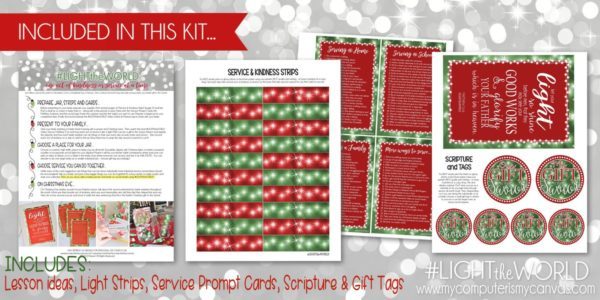 Included in the kit are Service & Kindness strips,  4 cards with suggestions on how to serve others at school, home, your family, and "more" in case you get stuck for ideas,  a tag to put on your jar, and a quote to print and display.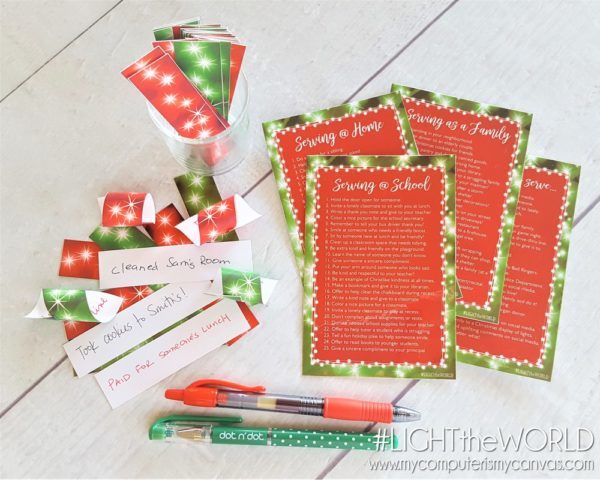 Every time a service is completed write what was done on the back of a Service & Kindness strip. Show your family how to wrap each strip around a pencil to curl it after a service or act of kindness is written down. Then, throughout the month, add as many curled strips to the jar as you can! Choose a common, high traffic place to keep your jar and, if possible, display with Christmas lights or battery powered candles to incorporate actual light into your display! Maybe it will be your kitchen table centerpiece where everyone can write on strips at dinner, or on a table in the family room where everyone can access and see it as it fills.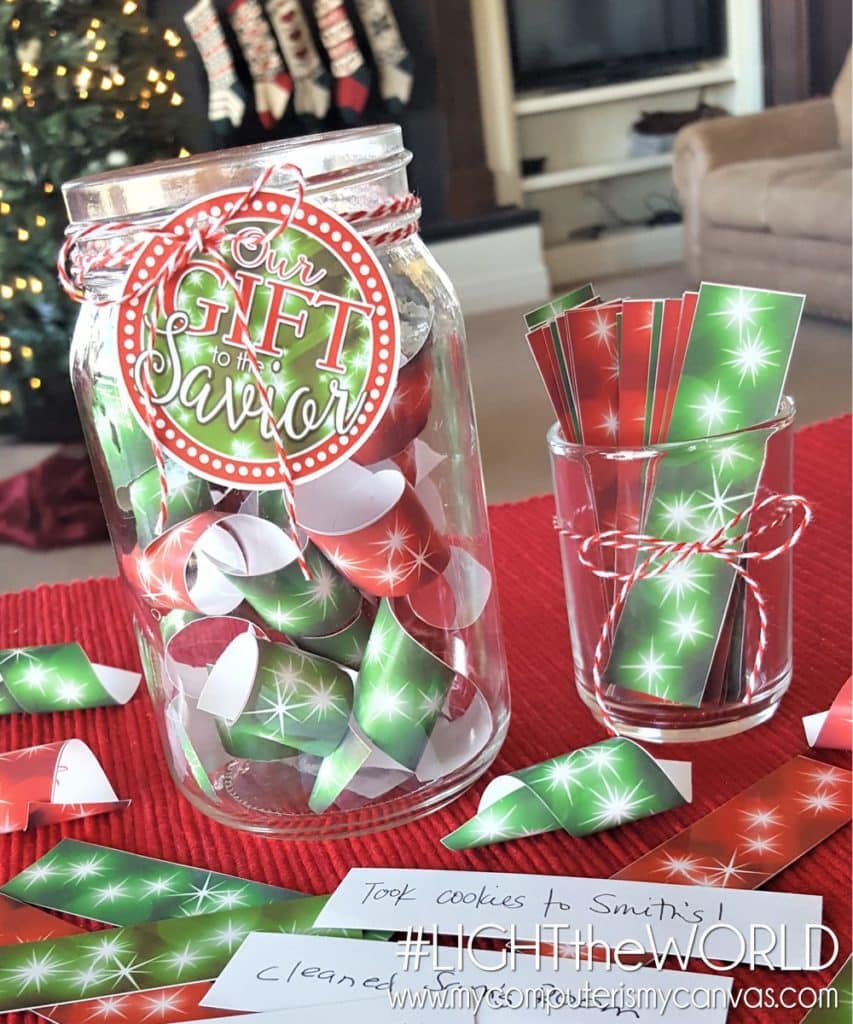 While many of the card suggestions are things that can be done individually (and individual service and kindness should be encouraged daily), talk as a family and pick a few bigger things you can do together. It's a busy month, so make a plan and mark your calendar. Then, as you serve, take a family picture and share on social media using #LIGHTtheWORLD!
On Christmas Eve, maybe as part of your Nativity Lesson, talk about the service performed by family members throughout the month. What was their favorite act of kindness, what was most memorable, who did they feel they helped the most, etc. Then, tie a bow around your jar and move it under the tree; emphasising that this is the family's Christmas gift to the Savior.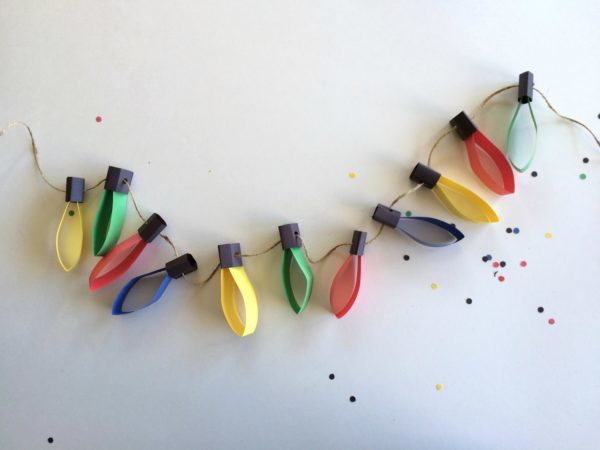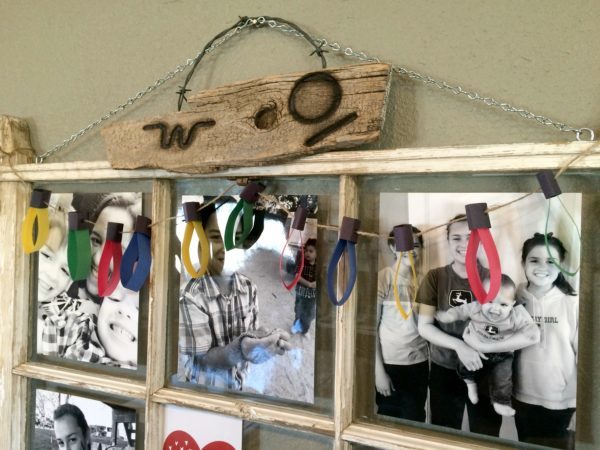 As a way to reinforce that we are helping to #LIGHTtheWORLD when we perform acts of service for others we are also writing our service on this handmade Christmas light garland. The more service we perform the more lights we get to add to our garland! I created a short video tutorial showing how to make the garland.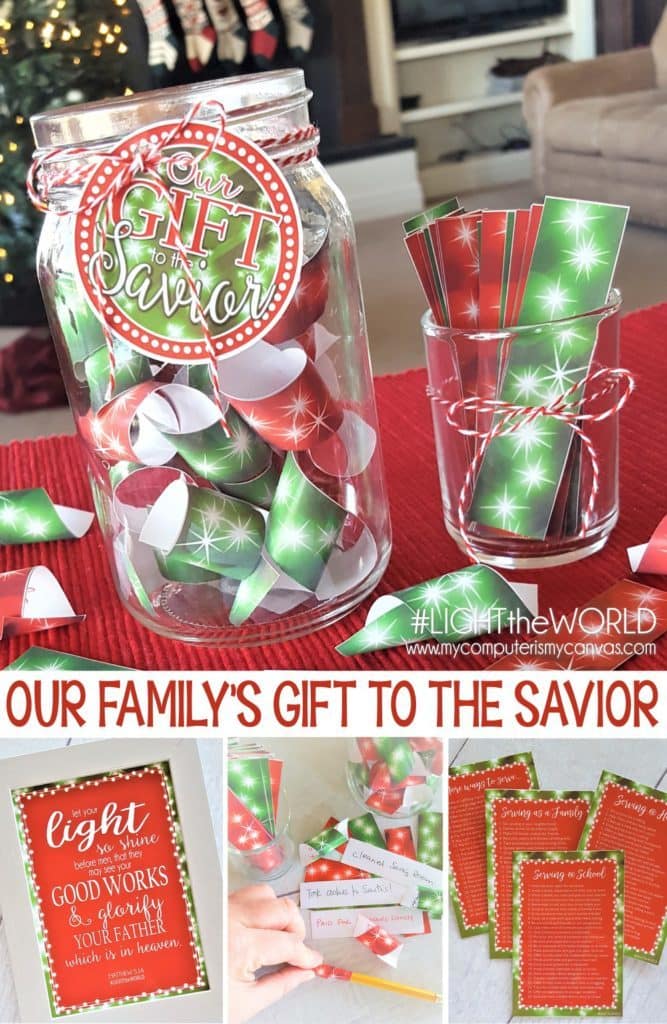 Download Our Family's Gift to the Savior Kit below. To find out how others have used this kit visit The Red Headed Hostess.