We've all had those days where nothing seems to go right. Stress builds up until we feel like we are going to explode. Sometimes we do! And we wonder if anyone notices what we do or that we are even there at all.
Can you think of someone, right now, who might be feeling that way? Now I bet when you think of that person you can probably think of something to give them to brighten their day. It doesn't have to be big. Chocolate would work!
Now grab a simple paper bag and stick that gift in it with this quote.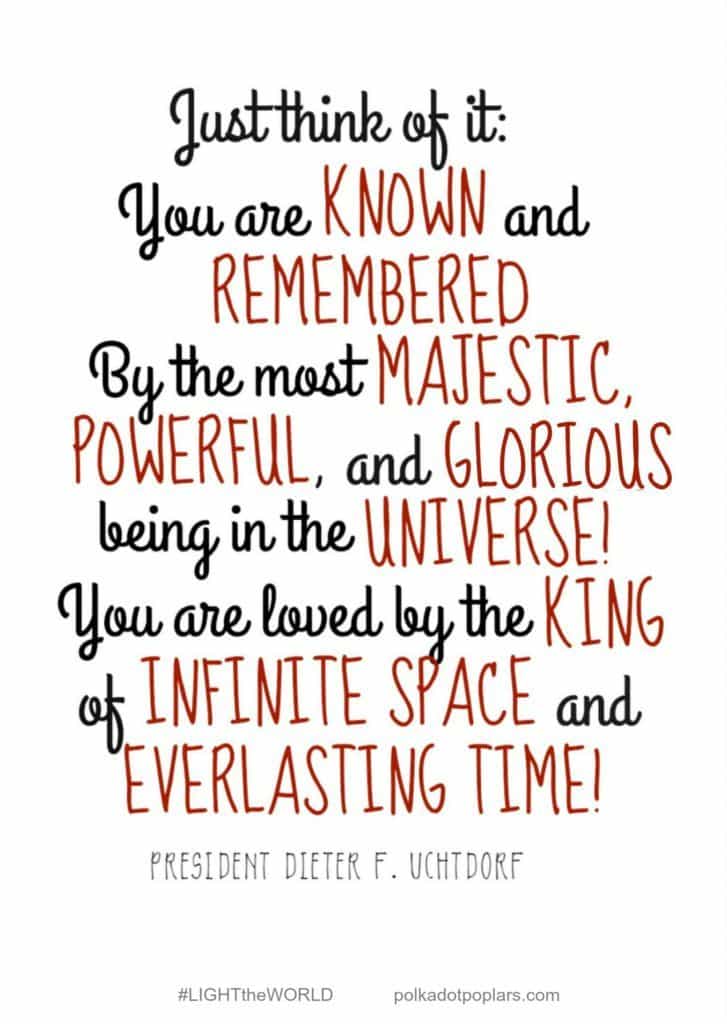 Isn't that a beautiful quote? I just love it! Because it rings true. It is true!
Now fold over the top of the paper sack, punch a couple of holes at the top, and attach a tag like this one on one side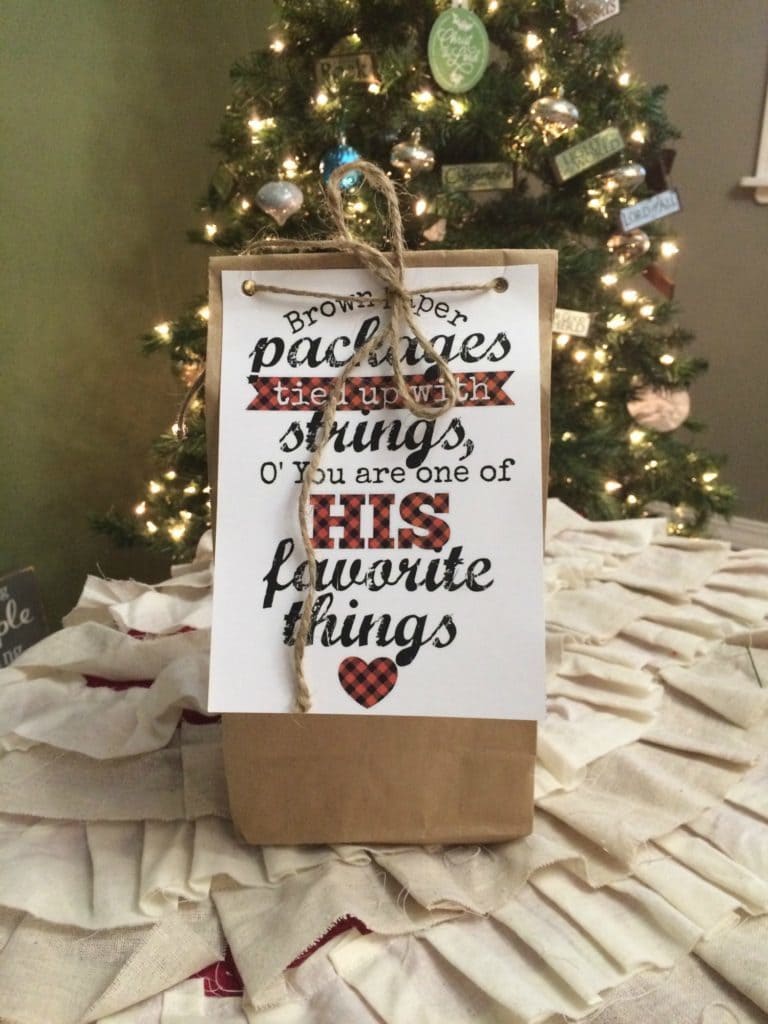 and a cute gingerbread person on the other.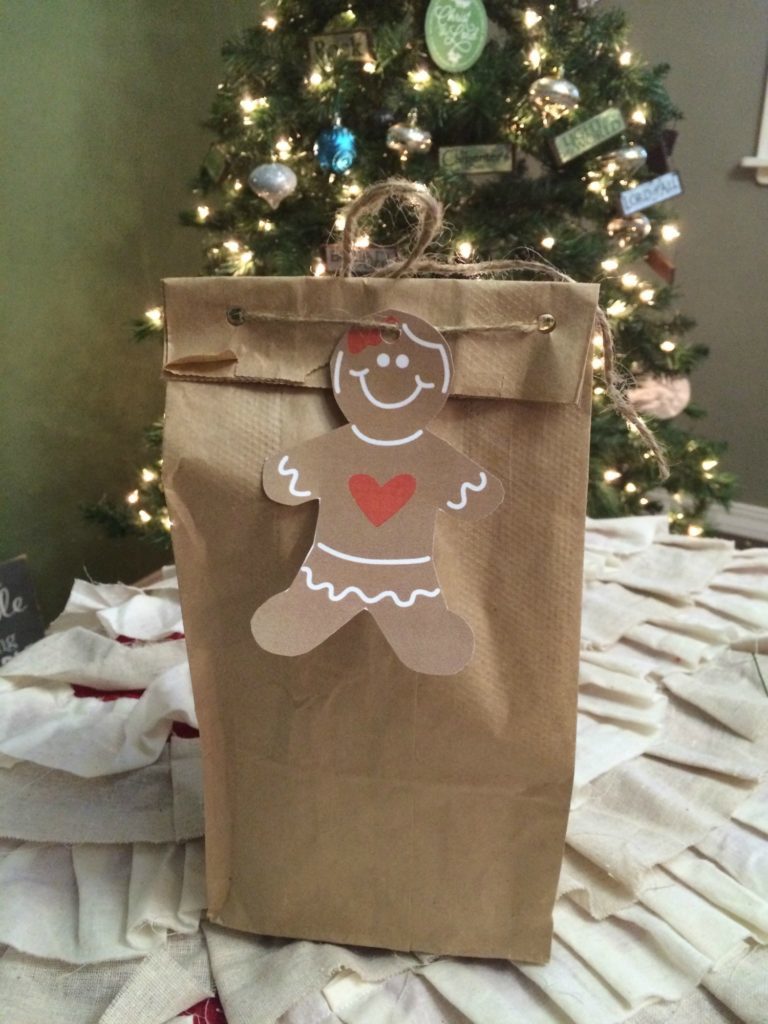 Voila! A very simple gesture to let someone know you care about them. Did you notice something missing though? There is no place to put your name. Aha! This an anonymous gift you are going leave on their doorstep. You can even place another sack next to it with a battery operated votive candle that has these words printed on it.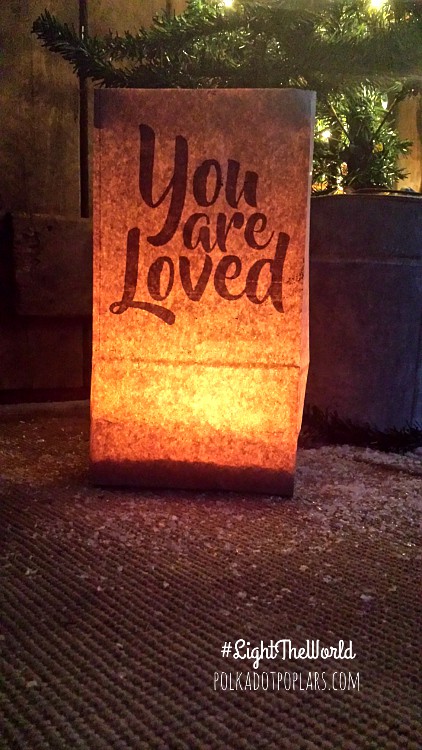 Can you imagine the pure joy on that special someone's face when they open the door to find a gift just for them? A reminder that they really are loved and remembered.
Today I created three bags for three very different people. Shhhh! It's a surprise! These are being saved for DAY 3: Jesus Helped Others to See and so Can You. I want them to see they are of worth to God.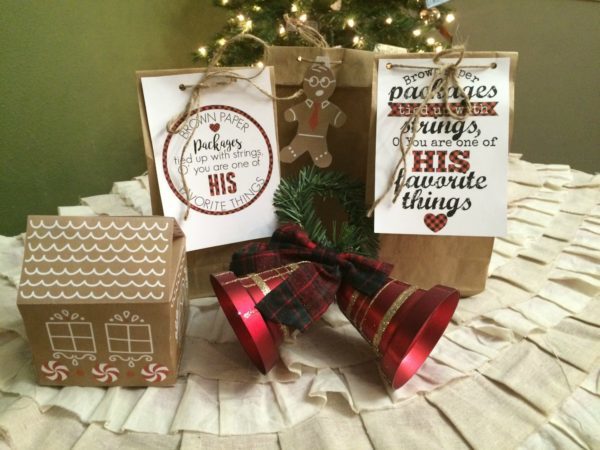 It was so easy to do! Sometimes the simplest things bring the greatest joy.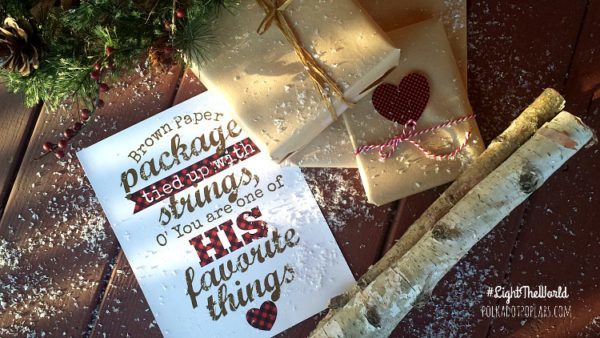 Polka Dot Poplars created the "You are loved and Remembered" print, as well as the luminary, and tags. You can download their kit below. And find what others have done with their kit here at Sugardoodle.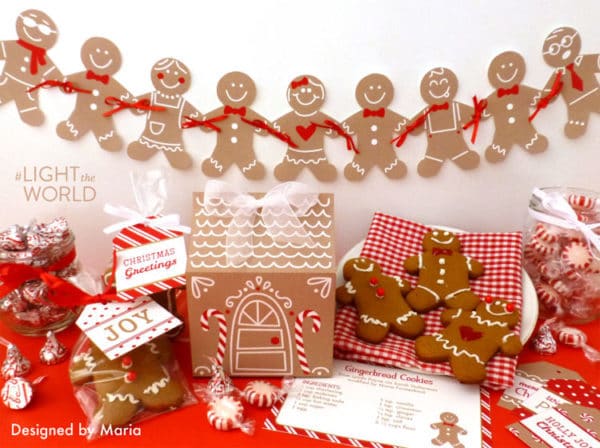 The darling gingerbread people were Designed by Maria. She even has an adorable gingerbread box to put together! And tags to attach to gifts. You can find other ideas on using her kit over at The Red Headed Hostess. Download that kit below.
I think both kits coordinate so well together! We have the tradition of wrapping all our Christmas presents in brown paper and colored twine because they truly are some of our favorite things!