Every year we have a tradition on Christmas morning to recite The Living Christ before opening any Christmas presents. This year we broke with tradition.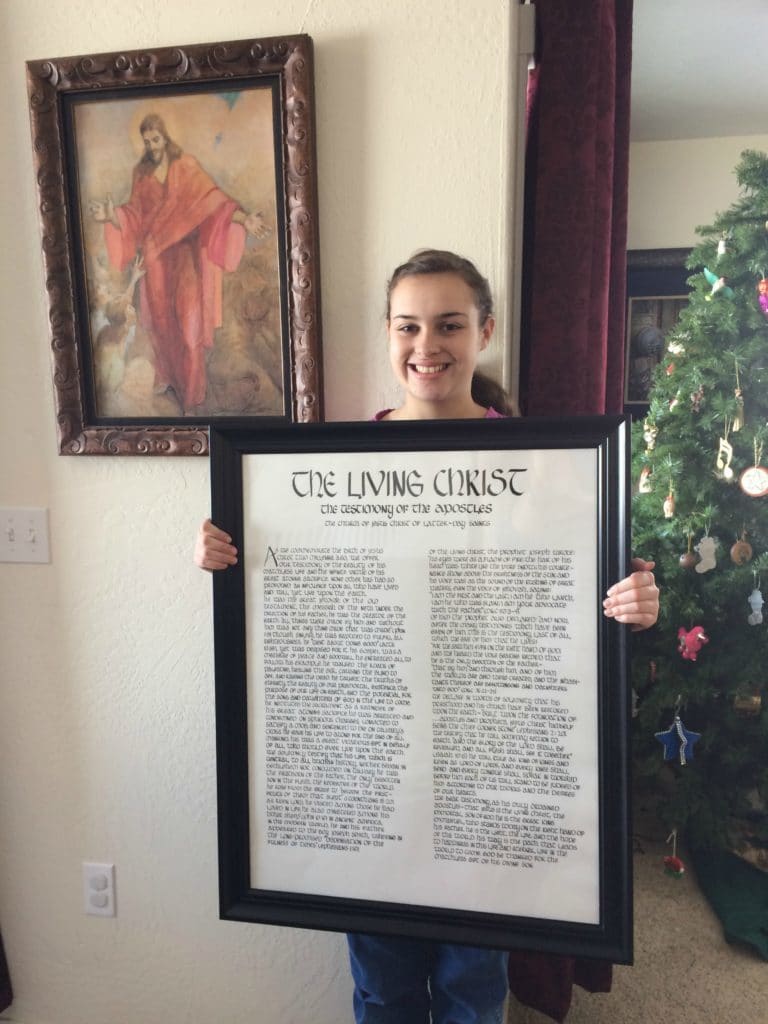 Abigail had us open this beautiful gift before we recited The Living Christ. On top of being busy with her school work and helping Joseph with the boxes, burning names into each one, she painstakingly wrote The Living Christ in Celtic Calligraphy.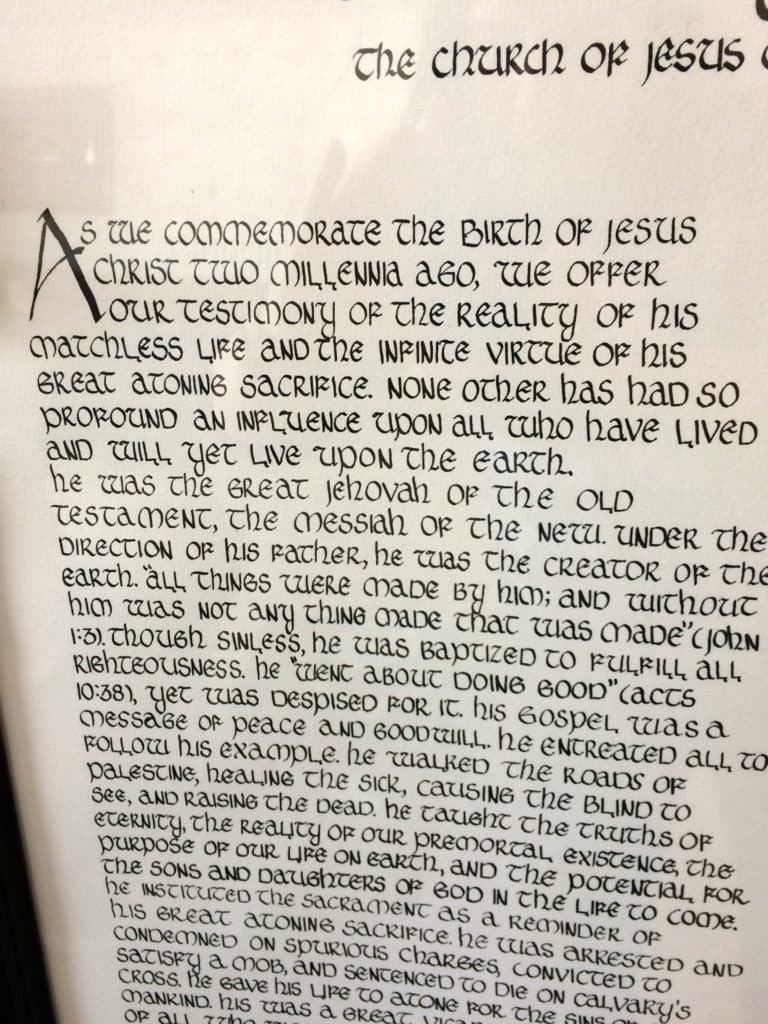 It is gorgeous! And HUGE. She had to do it all standing up using Sara's artist easel. Abby said it took two days just to get the lines measured and drawn accurately. We had no idea she was doing this! I knew she was busy creating something but didn't realize the magnitude of it.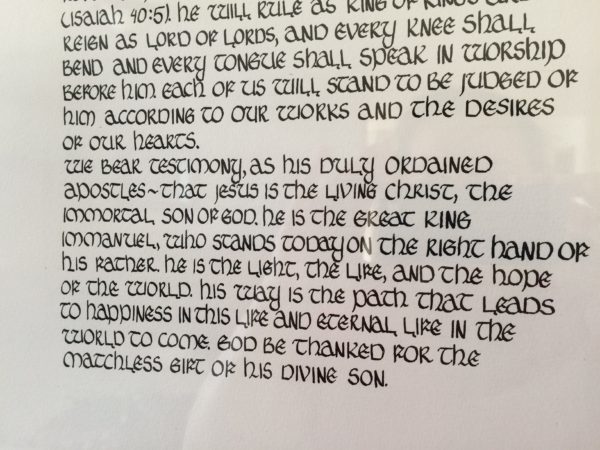 All of the kids knew and they were all able to keep it a secret. It is such a treasure and is hanging in a place of prominence in our living room. It will be an heirloom she will be able to pass on to her posterity some day.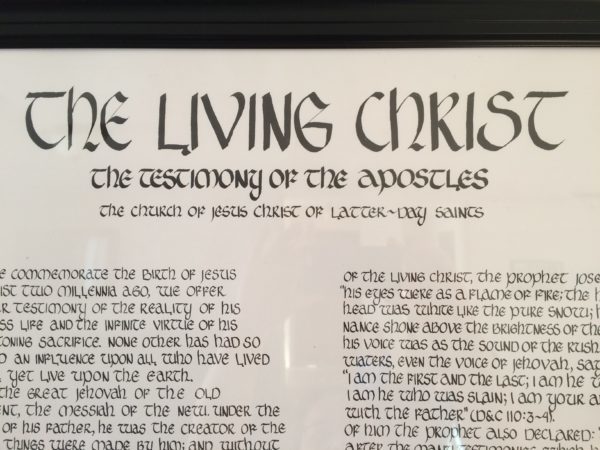 Abigail took a calligraphy class through BYU Independent Study last year. She had to create portfolios with hours of work learning five different styles of calligraphy. Each portfolio came back with 100% and praise for her good work. She found out she had a special talent! She is still learning but enjoys creating quotes for others. This was definitely a priceless gift, a true labor of love.