Okay, mommas, some days (most days?) we just don't have the energy to do big and grand and wonderful things. We want to teach our children to serve others. We want them to recognize others around us who are in need. We want them to feel good about serving. We want to them to be good people.  And we want to do this out in the community. But you know what? All of those lessons begin at home, right in our own families. It's okay if that's all you can do!
Stay home and teach your children to love their family members. They will go out into the world spreading the light and love they learned at home.
Thanks to Gina James and Lisa Valentine Clark I have some super easy Thumbs Up Tickets for you to help you recognize the good your children do. These sisters are pretty funny. And real. Watch!
Yeah, see how easy it is? You print the tickets, you cut them out, then you pass them out. Boom. Done.
To go along with the Thumbs Up tickets I created these Sibling Service Stickers to empower my kids to recognize the good they see each other doing. They each get a stack to pass out to their siblings when they see them doing an act of service. This way it's not just me noticing the good they do.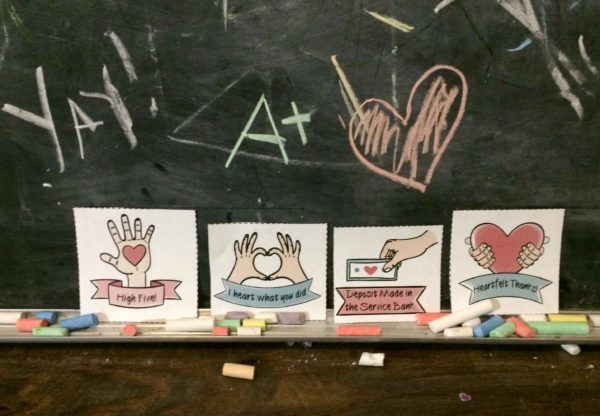 With each of us doing what we can, right where we are, even just in our own homes, we will be helping to #LightTheWorld with Christ's love this Christmas season and year round too!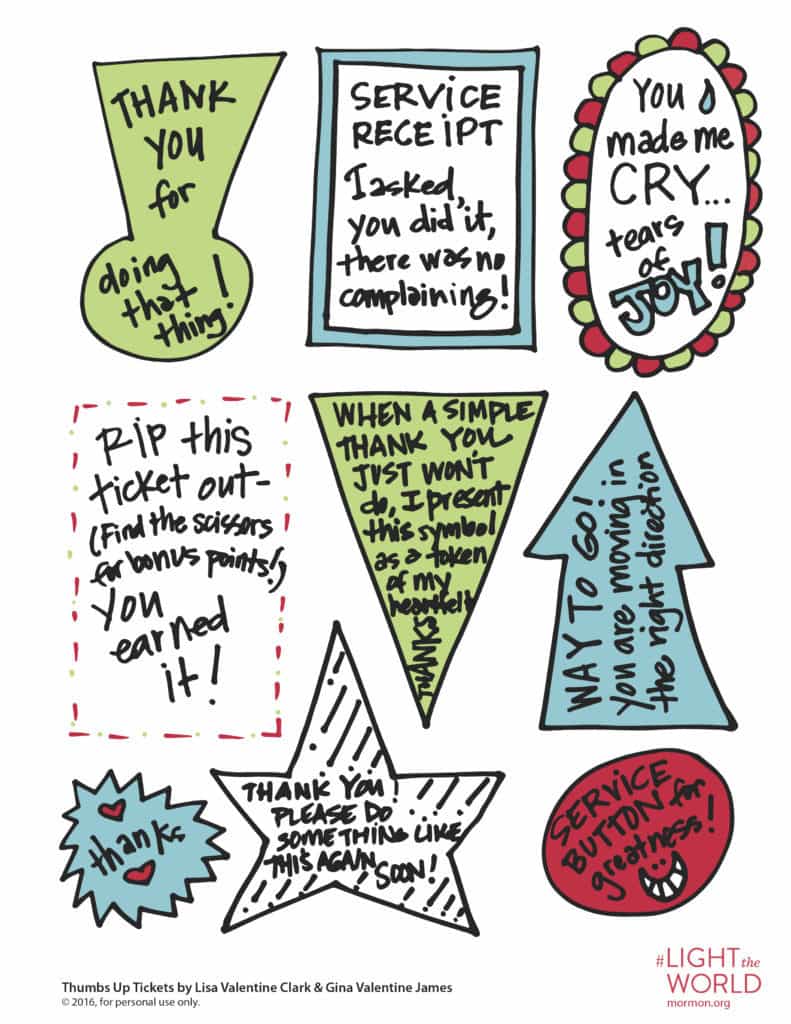 Download the Thumbs Up Tickets below. To find out ways others have used these visit Lolly Jane!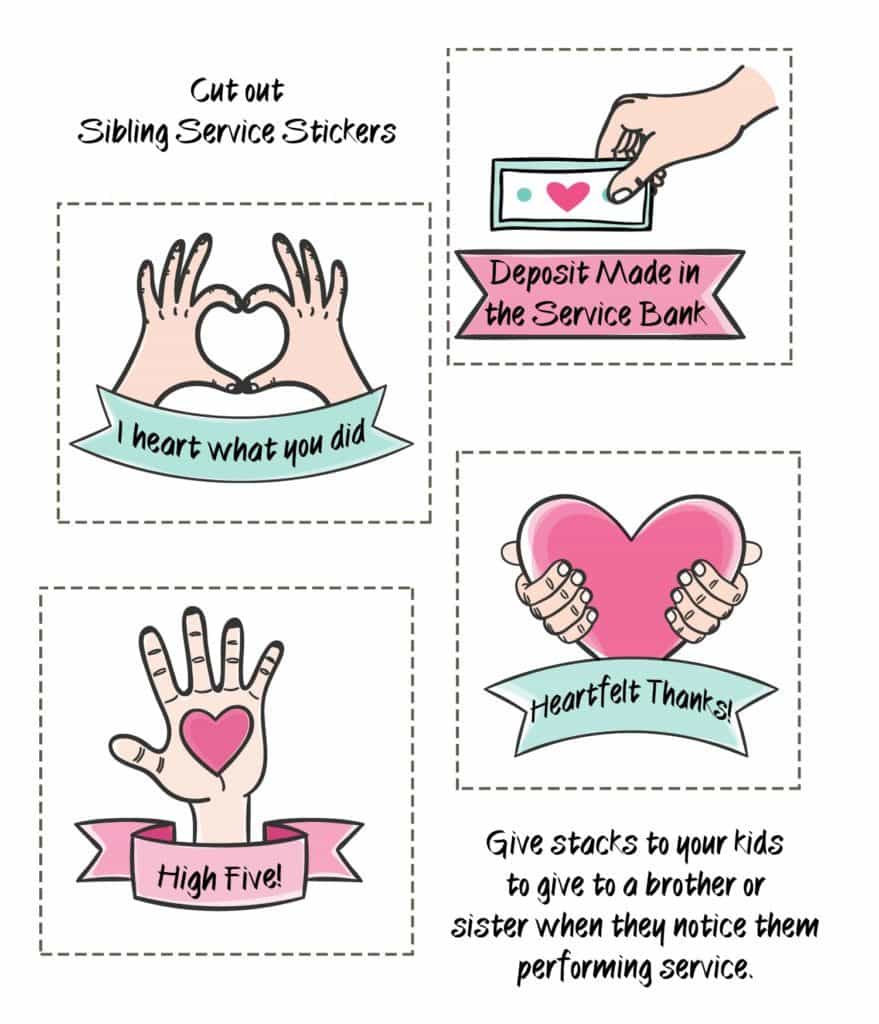 Download the Sibling Service Stickers below.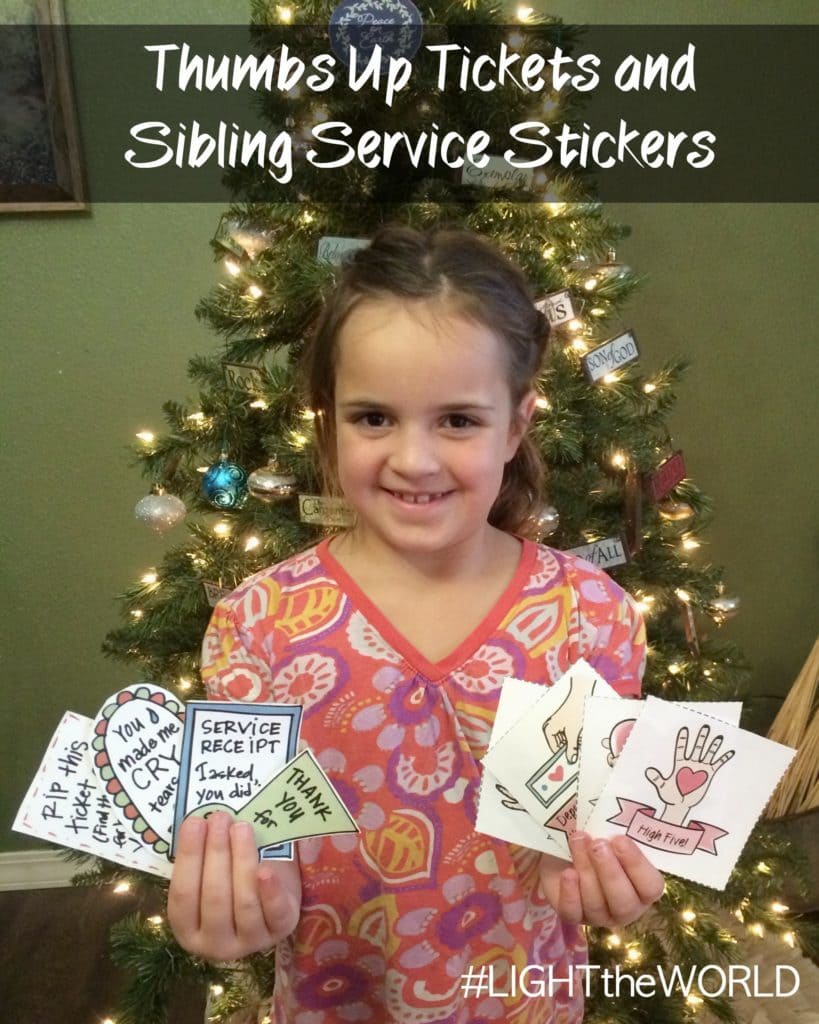 If you are feeling more ambitious check out these other ways to teach your children to serve others and help #LIGHTtheWORLD through service.