Did you know there was such a thing as National DNA Day? I didn't either. It's on April 25th. The day commemorates the completion of the Human Genome Project in April 2003, and the discovery of DNA's double helix in 1953. Several companies are having sales on their DNA kits to celebrate DNA Day.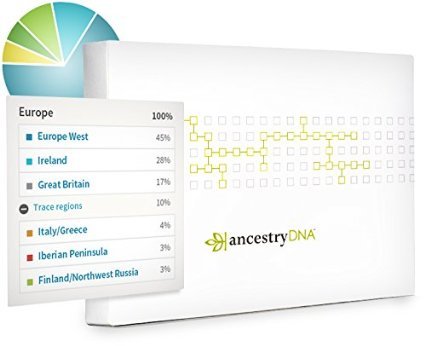 AncestryDNA is normally $99 but they are on sale for 20% off. If you buy directly from Ancestry.com you still have to pay $10 shipping so you only save $10. But if you have Amazon Prime buy it from Amazon with free shipping and save the full $20! Boo! They took their kits off Amazon. You can still purchase directly from their website though. Sale ends April 26th.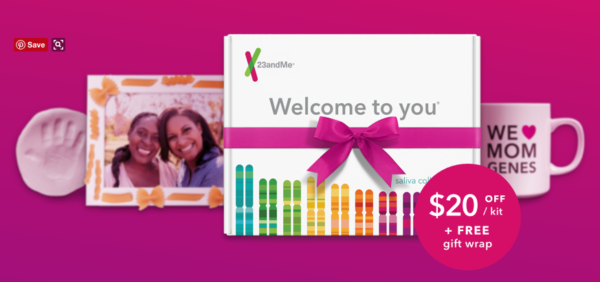 Get $20 off any of the DNA kits from 23andme. Ancestry kit is $79 while the Ancestry + Health is on sale for $179. Sale ends May 14th. 2 kit limit. Guess what? The 23andMe kits are on Amazon so get free shipping when you buy from there!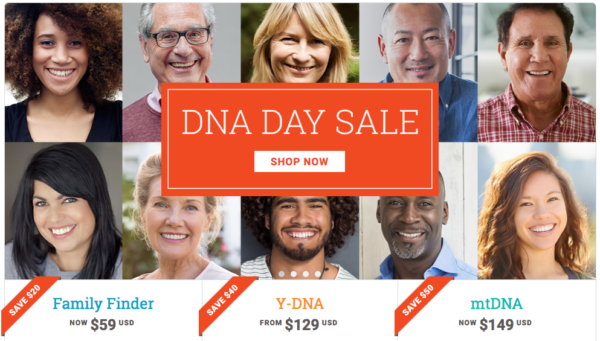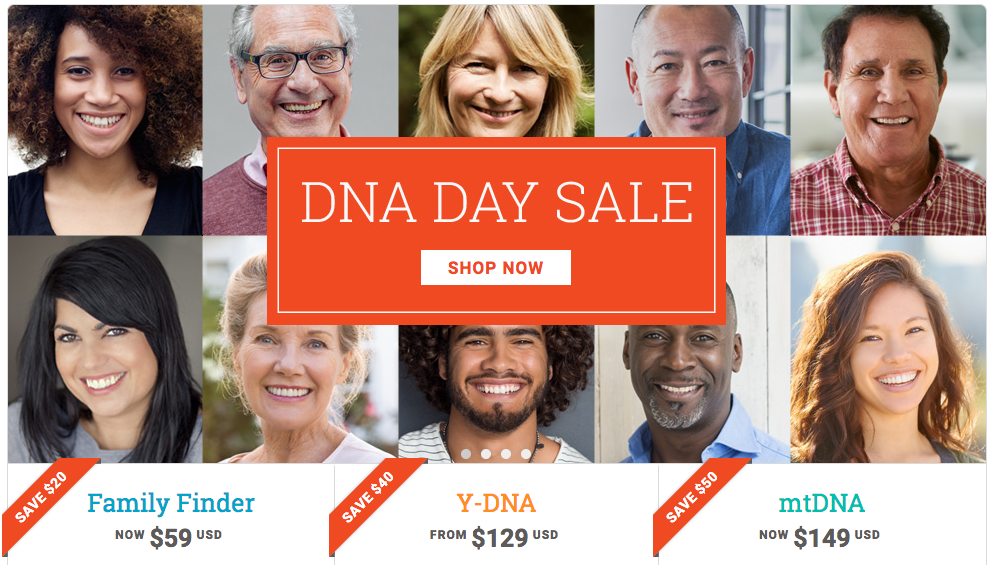 FamilyTreeDNA has almost all of their kits on sale. They offer a wide variety of different types of kits so read through the descriptions to see which is the best fit for your needs. Their sale ends April 27th.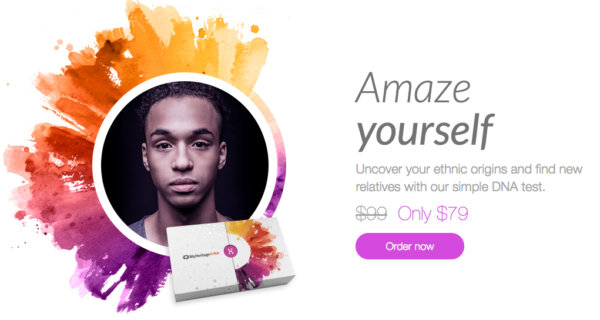 MyHeritage DNA is also on sale for $79 like AncestryDNA. I'm not sure when their sale ends.

Finally, save $40 on LivingDNA. Sale ends April 26th.