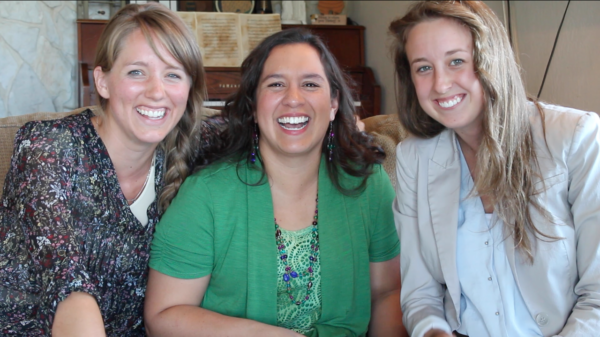 See these two beautiful souls? Anna and Amber came here three years ago to give a presentation called Women of Faith at church. Amber wrote about that here. While they were visiting they also interviewed me for a project that was in the beginning stages. They call it Splitting the Sky. The name comes from a poem written by Edna St. Vincent Millay titled "Renascence." The last stanza contains these lines:
The world stands out on either side
No wider than the heart is wide;
Above the world is stretched the sky,-
No higher than the soul is high.
The heart can push the sea and land
Farther away on either hand;
The soul can split the sky in two,
And let the face of God shine through.
Isn't that beautiful? Splitting the Sky is a collection of stories from women about how they turned to God. The women are diverse, coming from all walks of life with varied experiences. I am so grateful we don't travel our journeys alone. I am thankful for family and friends and ancestors. They are all rooting for us! Here is my story.
This was filmed three years ago when our kitchen was in demolition phase. The kids look so little! And now Henry has been added to our family. One funny behind the scenes is there was a pesky fly that kept buzzing around me every single time I was supposed to talk. Anna and Amber did a great job editing out all the times I was trying to swat the fly!
Follow Splitting the Sky on Facebook and Instagram. Subscribe to their YouTube channel to get updates when new videos are released! One every Wednesday through August.