We didn't go anywhere for spring break this year. People came to visit us instead! First Joseph's cousin and his family stopped for a short visit on their way back home to Oregon. We had all the extended family here in Winnemucca come to our house for dinner so everyone could chat and visit.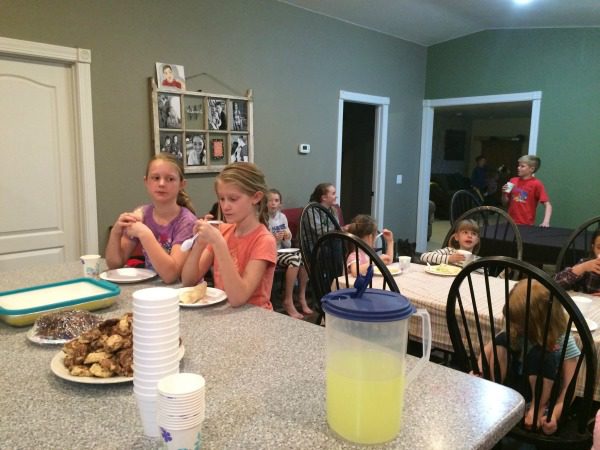 The next morning a surprise blizzard blew in. Right after eating breakfast the power went out. The Adams family wasn't going anywhere for a while with the weather like it was! The kids entertained themselves playing Pit and Clue.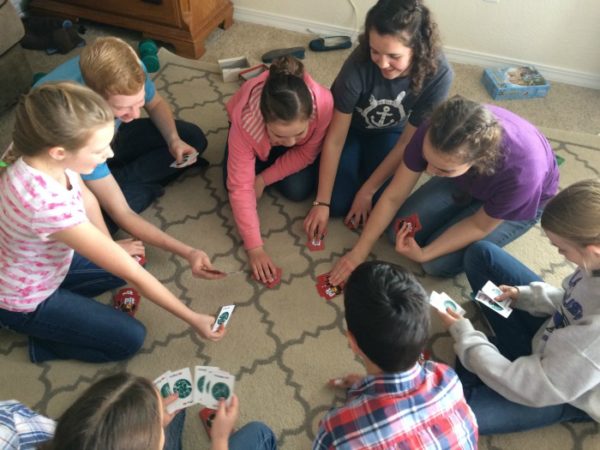 It got pretty wild at times! About noon the weather cleared enough that they headed for home.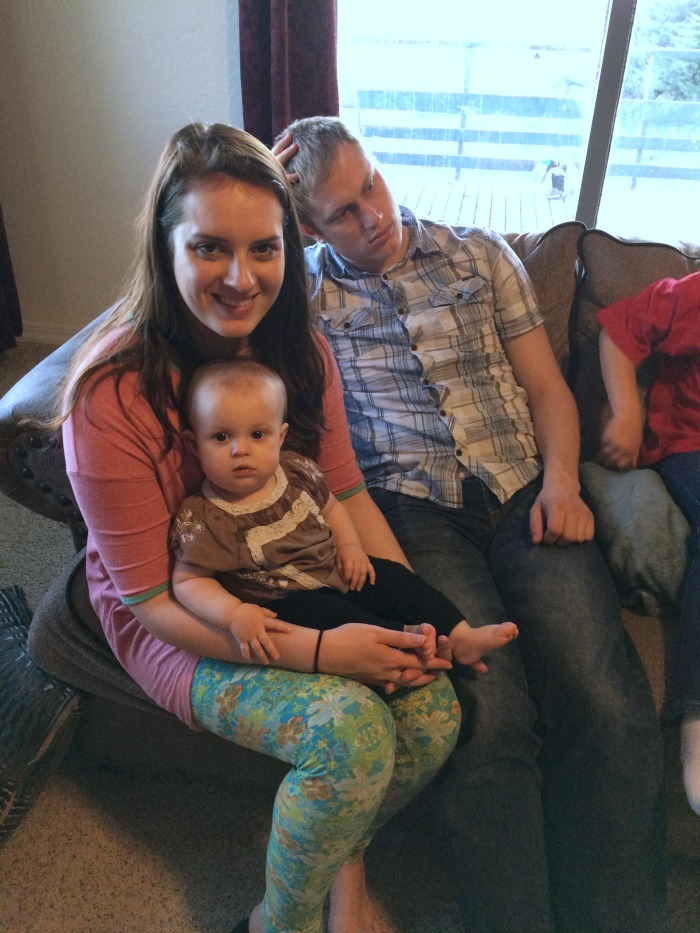 Two days later Eve, Patrick and baby Teddy came! It was so fun having them here.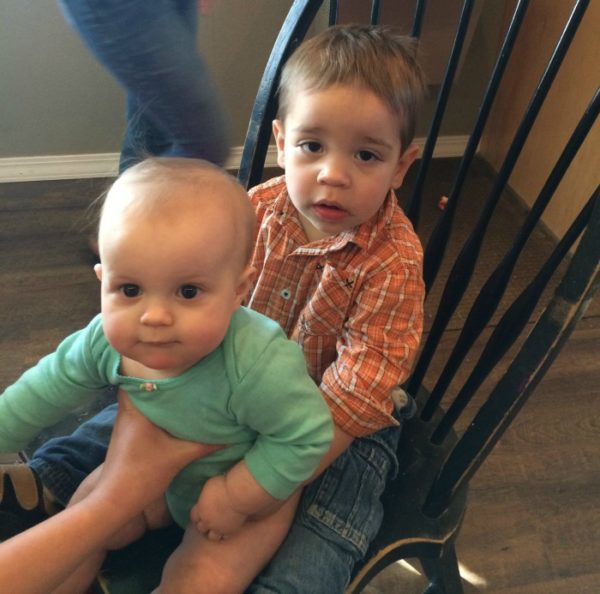 Henry sure loves Teddy. But he wasn't sure about sharing his high chair with her. He cried whenever she was in it. Maybe he thought she was eating his food too?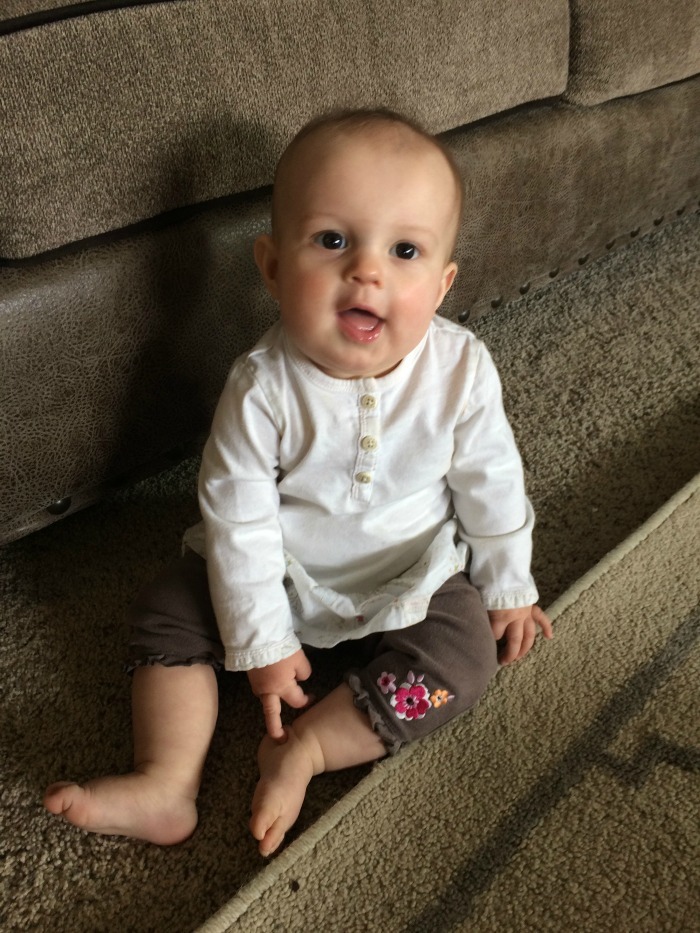 Thea Rose looks so much like Eve did when she was a baby!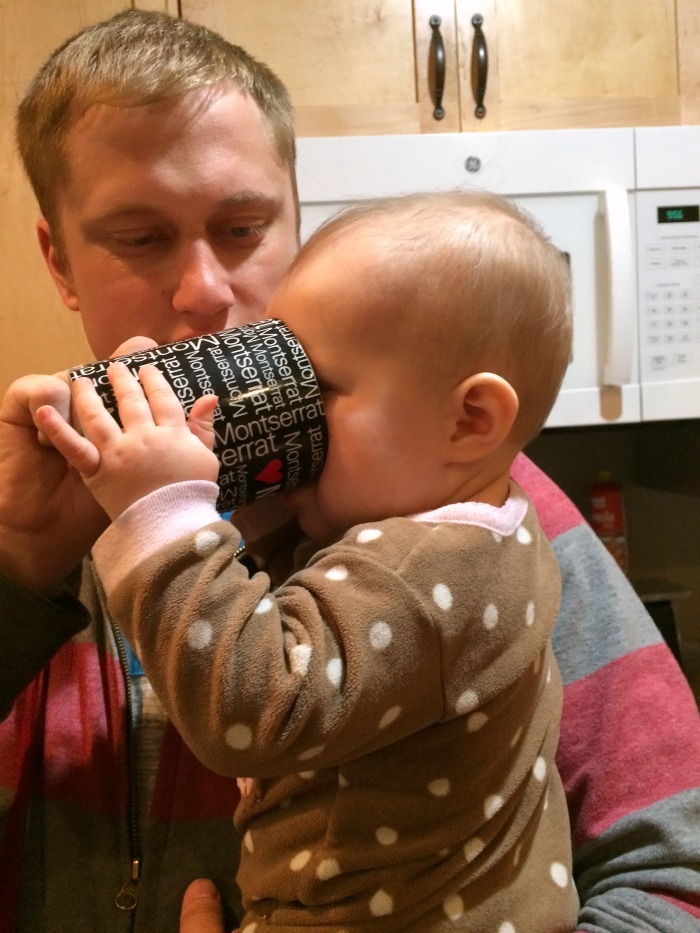 Teddy loves hot chocolate just like her Lita! (That's me, short for Guelita which is a different form of abuela)
Sara also came home from college! She survived her freshman year at BYU-Idaho. I got teary eyed seeing all my kids but one around the kitchen table again.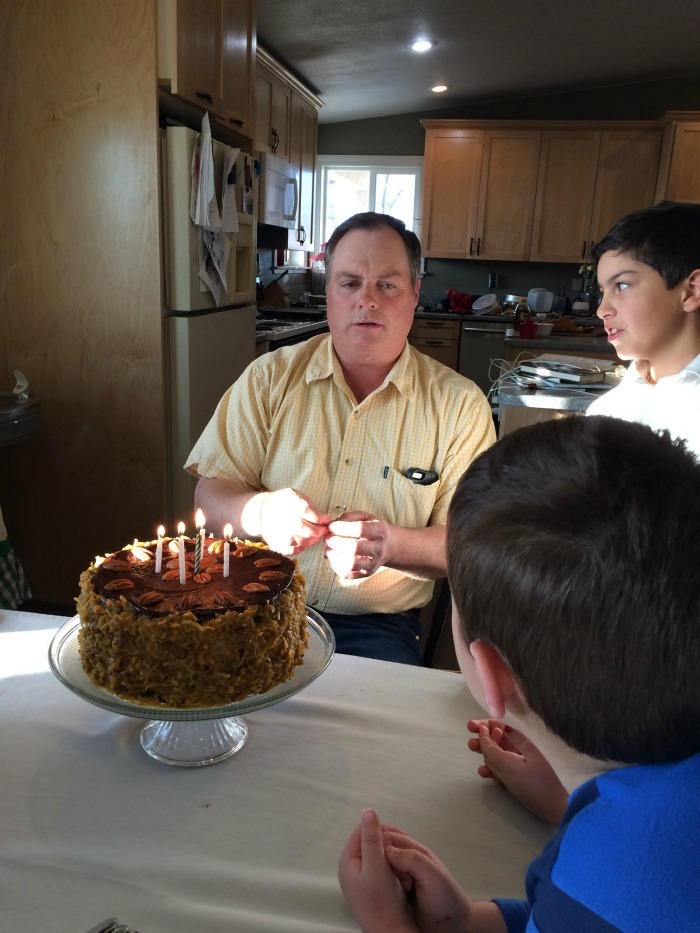 We celebrated Joseph's 46th birthday with his favorite German chocolate cake.
Henry wanted to help blow out the candles.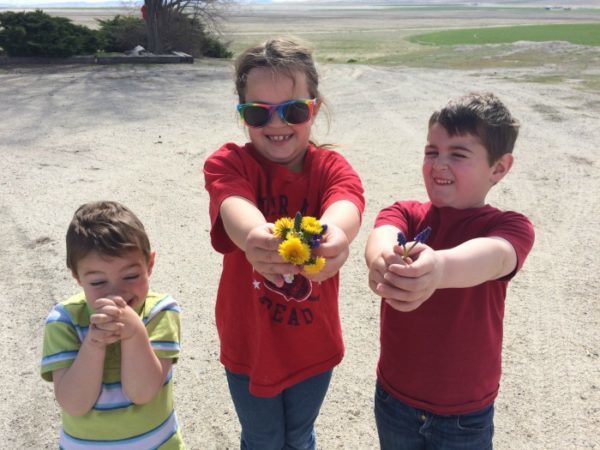 Jason, Julia, and Gideon picked the first bouquet of spring. They were so pleased with themselves! I just love their little heartfelt gestures of love. I've been getting dandelions every day since then from Gideon and Jason. Now we are back to the daily grind, planting the spring garden vegetables, and getting excited for regular spring weather!