The weather has finally decided to start being more warm than cold. With the warmer weather comes the need to start watering the alfalfa fields. Joseph and his brothers spent a good amount of time checking the pivots and getting them ready to go.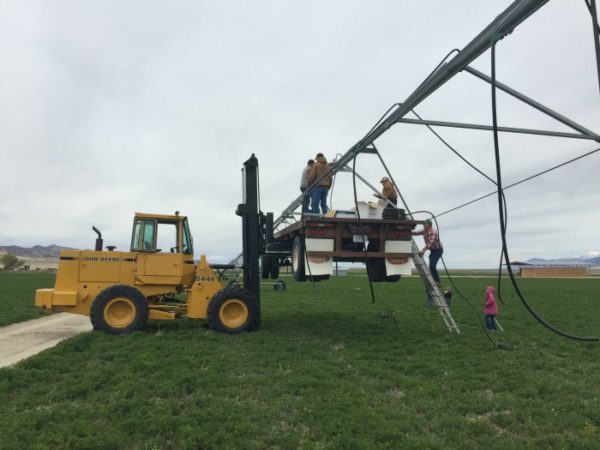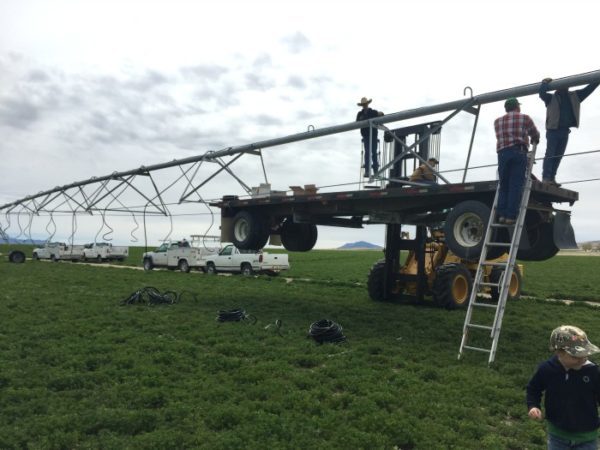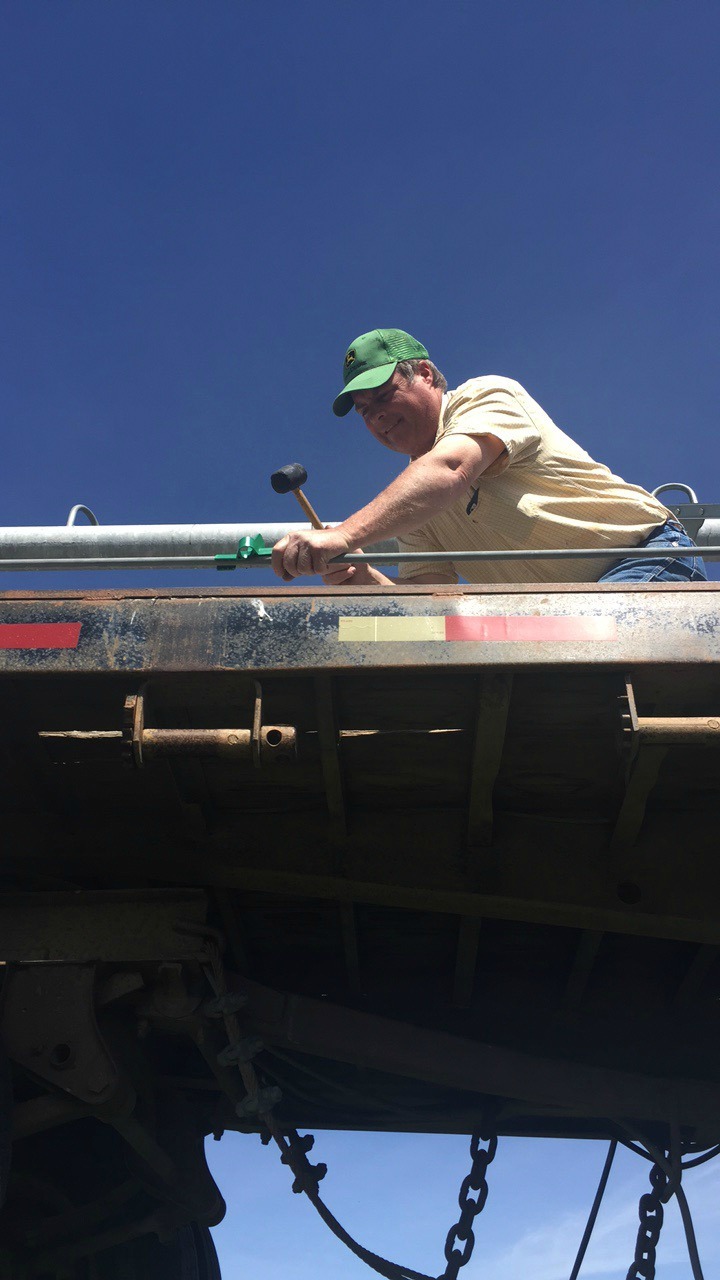 New hoses needed to be put on some of the pivots.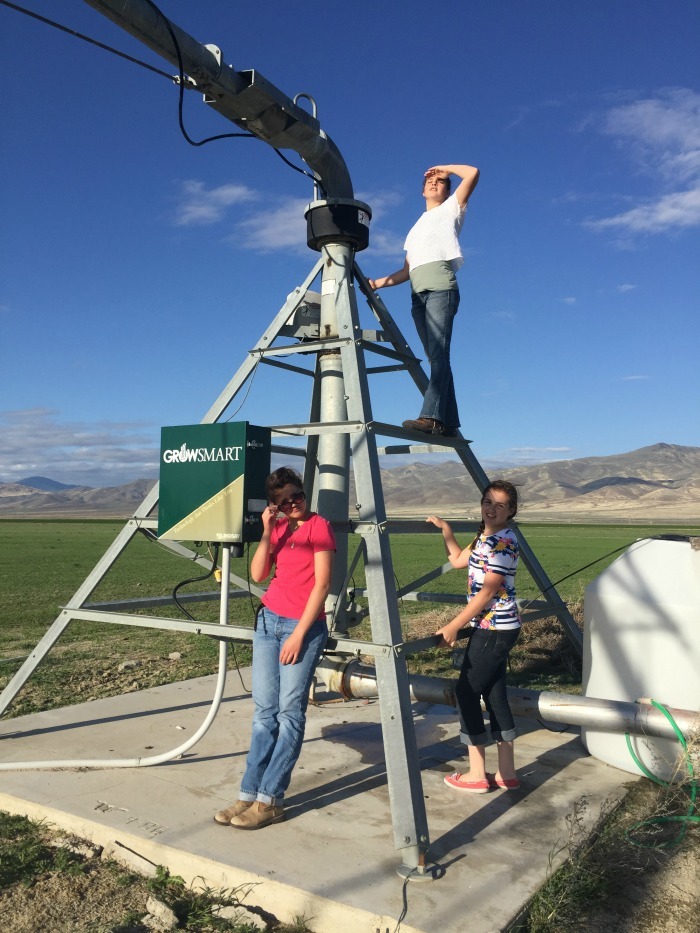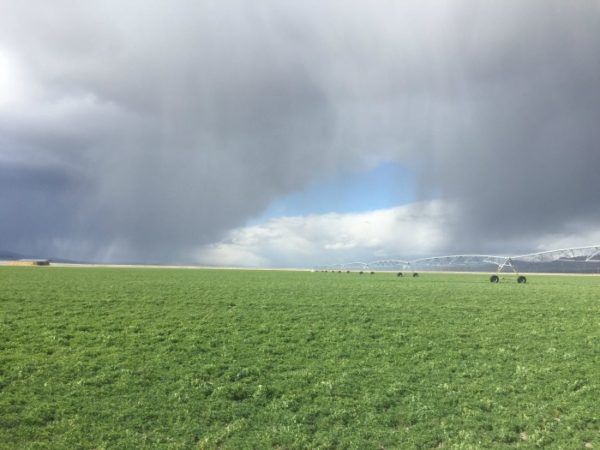 The kids also helped put new sprinkler nozzles on the end of the hoses. These new ones have a more direct spray downward and will help lessen the loss of water when the wind blows.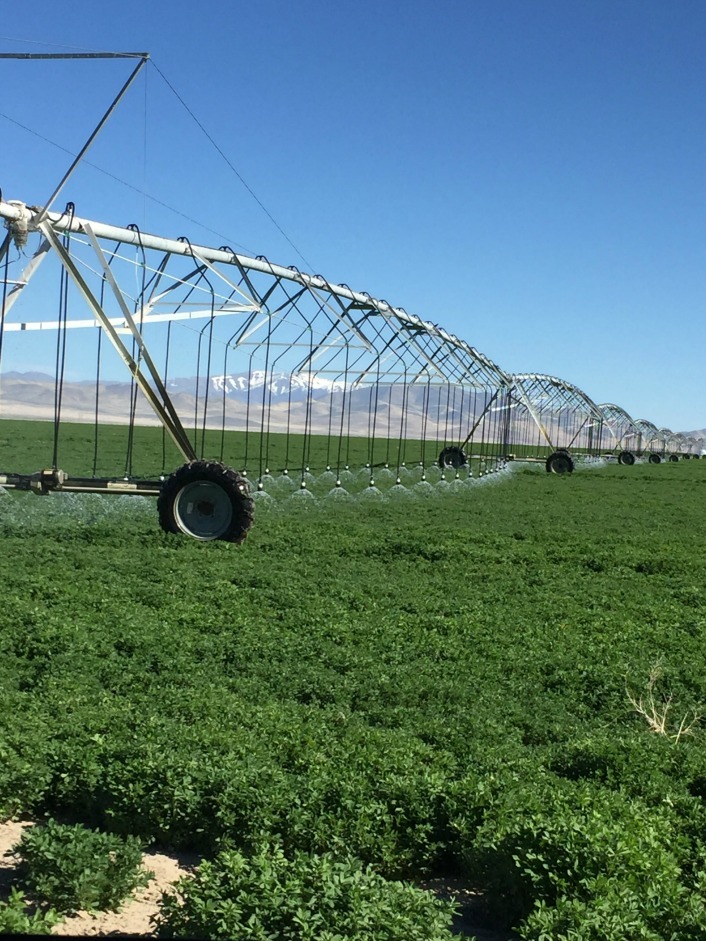 Henry loved being outside and wasn't too happy I brought him home.
With the start of the pivots our farming season has officially begun!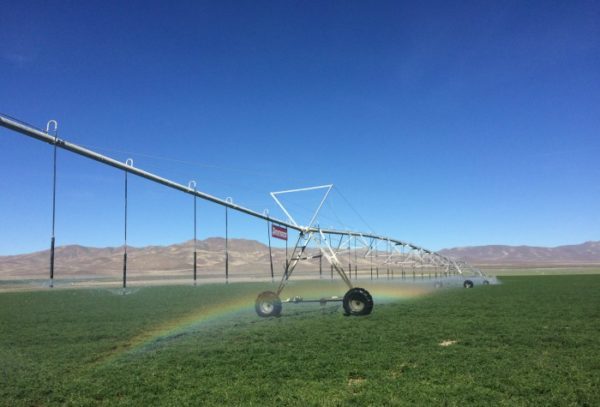 Of course the flowers are starting to bloom too. It's nice to take a little break and create flower crowns. Abby is sporting six blisters on her hand from screwing all the nozzles together.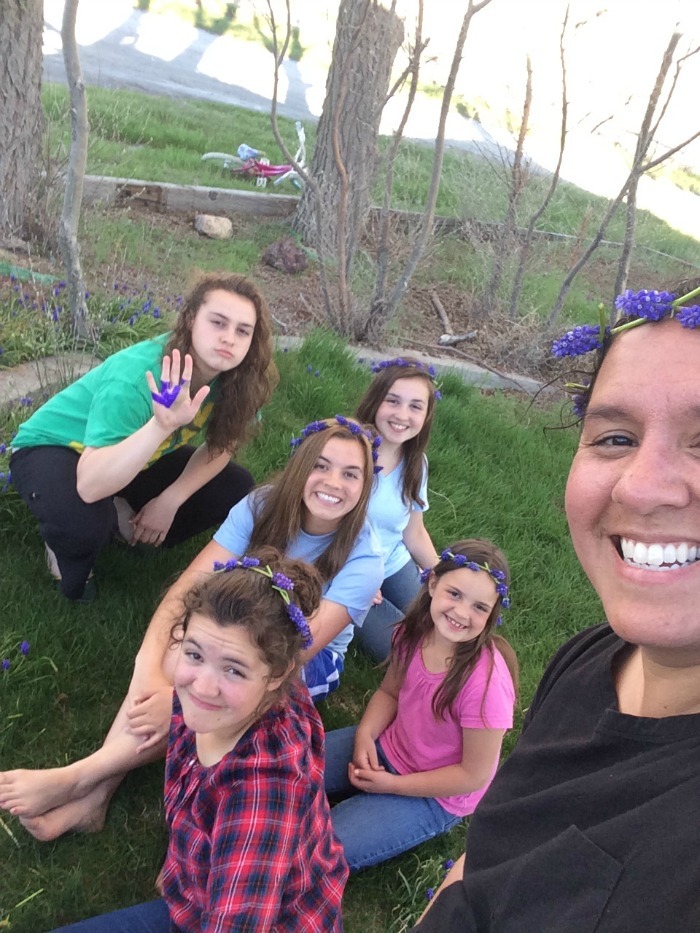 My niece took the picture below. We sure live in a beautiful valley!