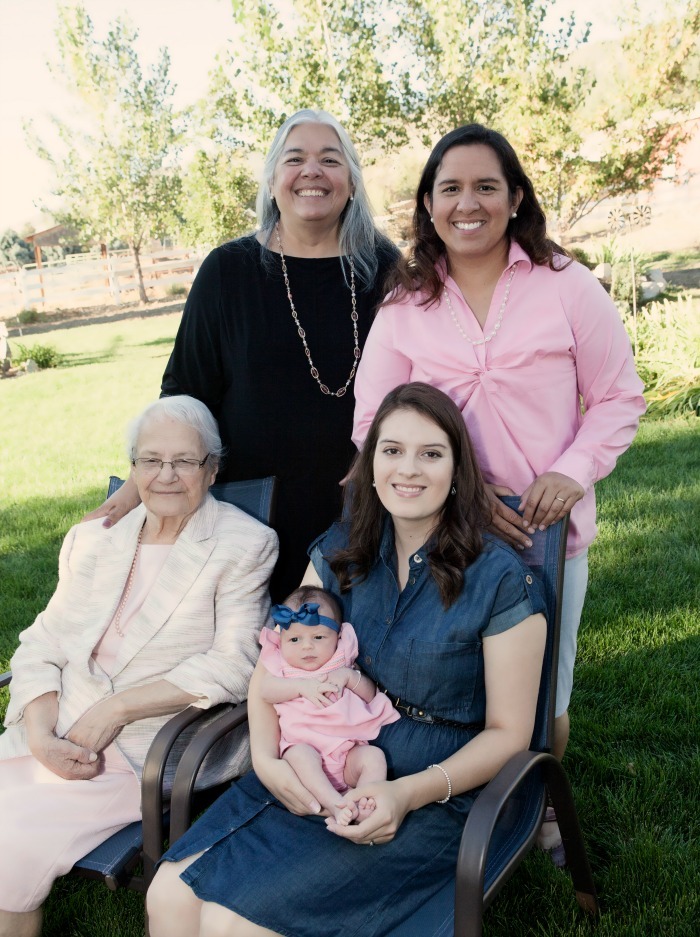 Back in September we were fortunate enough to get a five generation photo of Alba women. I am so glad we took the opportunity to do so. My dear 95 year old grandmother, whom we all affectionately called Guelita, passed away a couple of weeks ago. She was ready to go. It was bitter sweet realizing we would not see her again in this life but knowing she was reunited with her beloved husband and three children who preceded her in death. Her life is one to be emulated. She was the epitome of service and goodness and love. Her life touched thousands. I am forever grateful for the heritage of faith and faithfulness she has passed on to her descendants. As my aunt Sherilynn said, "Guelita is a sacred word to me."
Here is her obituary:
Hermila Alba died on May 8, 2017 in the company of many loved ones.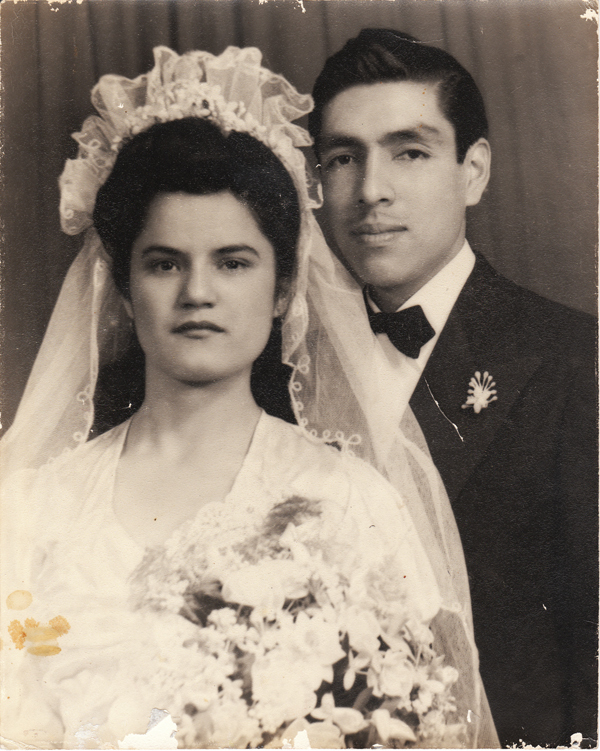 Hermila was born October 13, 1921 in Piedras Negras, Coahuila, Mexico to Refugio Salinas and Carolina Amezcua. She married Samuel Alba on January 23, 1943, later sealed in the Mesa Arizona Temple October 18, 1949. They are the parents of twelve children.
Hermila was educated in Mexico and graduated from a teacher's preparatory school in Saltillo, Coahuila with a teaching diploma. She returned to Piedras Negras where she taught at an elementary school. Education was always important in her life. She, along with Samuel, encouraged their children and supported their efforts in obtaining an education. All of her children were able to receive higher education and all but one received professional degrees.
Hermila was a member of the LDS church. She was baptized 5 years after marrying Samuel. She taught gospel doctrine in the Piedras Negras branch even before she was baptized. She served faithfully in virtually all church organizations. She had a passion for family history and genealogy. Through her efforts more than 25,000 family names have been prepared for temple work. Hermila and Samuel served two fulltime missions together, to the Dominican Republic and later in Barcelona, Spain.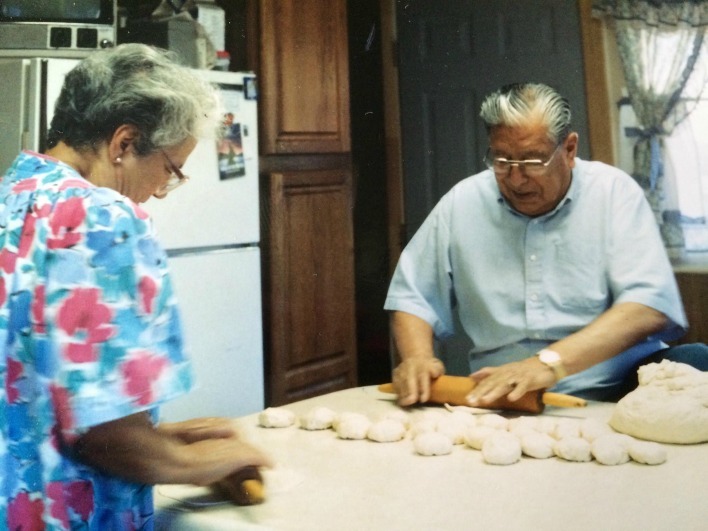 Hermila loved to cook, sew, crochet and quilt. She made baby quilts for all her grandchildren and great grandchildren. They are heirlooms for all. She made the best tamales and flour tortillas. Her children, grandchildren and great grandchildren loved them. There always seemed to be enough left over to take home. She also loved all kinds of flowers.
Hermila was preceded in death by her husband, Samuel and three children, Samuel Rodolfo, Lidia Hermila, and Raymundo Erbey, by her parents and all but one of her five siblings. She is survived by her sister, Edna Naela Salinas, and by her children, Edna Leonor (Seth Ontiveros), Samuel (Anne), Eduardo (Mary), Joel Angel, Hermila Lidia (Chris Cutler), Isamare (Peter Ventura), Hector Orlando, (Sherilynn), Hiram (Jane) and Nancy Carolina, by 33 grandchildren, 40 great grandchildren and one great great grandchild.
In Samuel's, obituary we mentioned that he was known as "Guelito". Hermila was known to family and friends as "Guelita". You are finally joining "Guelito". May the Lord look over both of you for eternity, until we meet again.
Special thanks for all of the wonderful care from Rocky Mountain Care Hospice during this difficult time.