Now that we are starting second crop today I probably should post about first crop.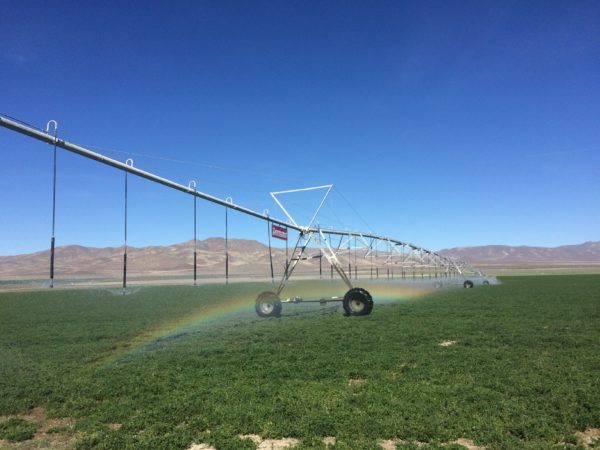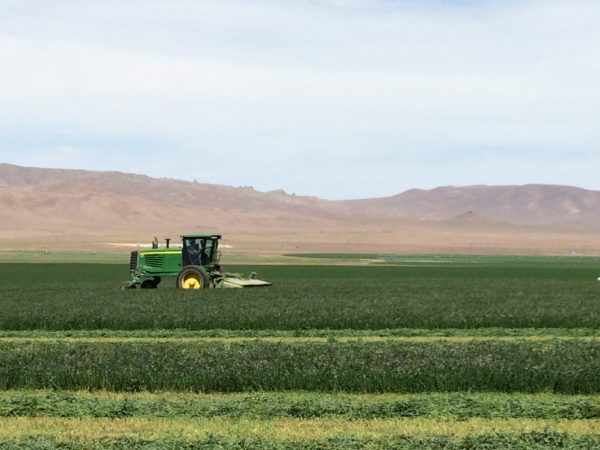 I wish I could describe how wonderful the smell of freshly swathed hay is. It's not like cut grass. It's stronger and slightly sweeter. Once cut the hay is left to dry for several days. Then two swaths of hay are turned over and raked together making a windrow. This gives the hay that was touching the ground an opportunity to dry out.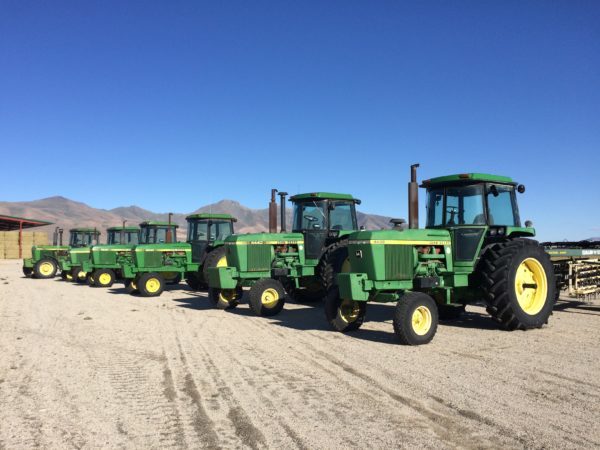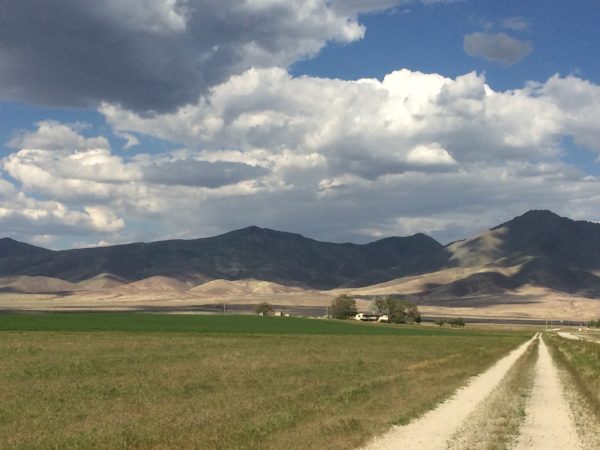 It was going along great until we got a downpour of rain one Friday. It rained 1 1/2 inches! We had 11 pivots of hay and wheat down. Not good. That's half of our fields ruined by hay.
That's the way it is. Some crops are amazing. Others just aren't. The work still goes on. The teens raked all the pitiful yellow hay.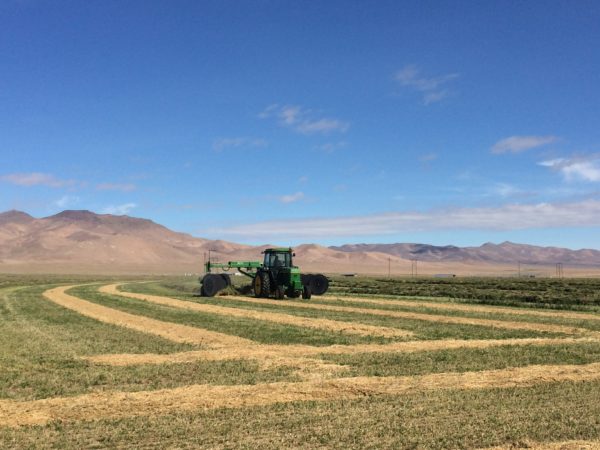 The men baled it and then had to wait a couple more days before doing the wheat. It's heavier and takes longer to dry. Another storm system came in from the south and was threatening to pour on the wheat again. Here's a video of the men baling while lightning was striking to the south.
Some days were very hot and the kids cooled off in our redneck swimming pool.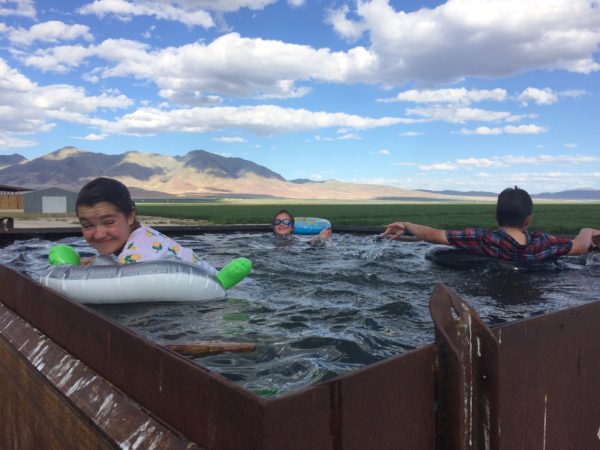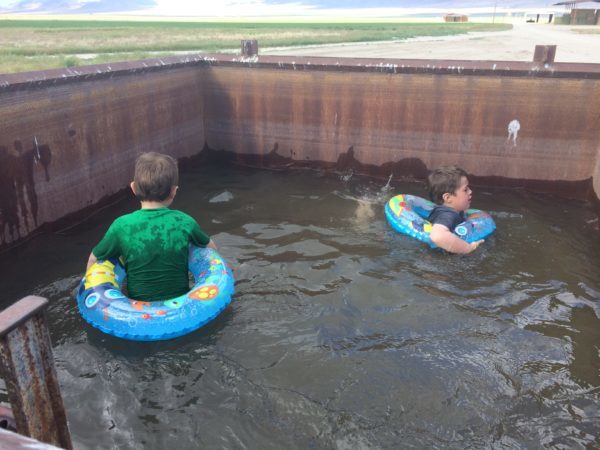 Joseph also took the boys for rides on little tractors. They loved every minute of it!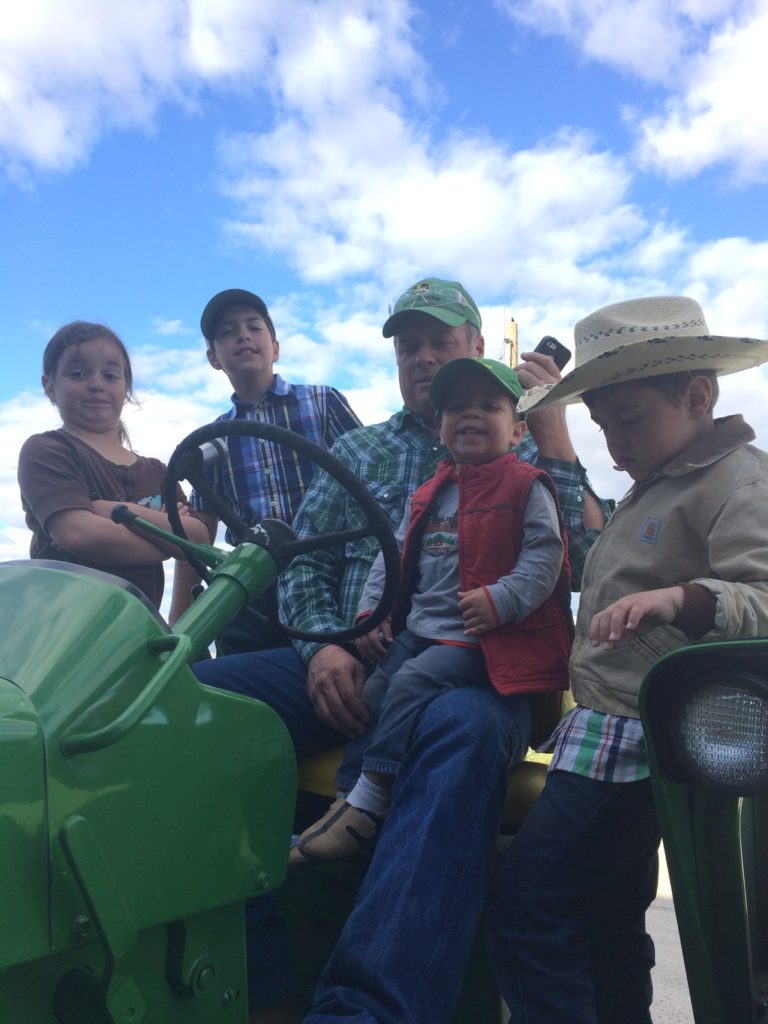 Henry just keeps himself busy playing outside as much as possible.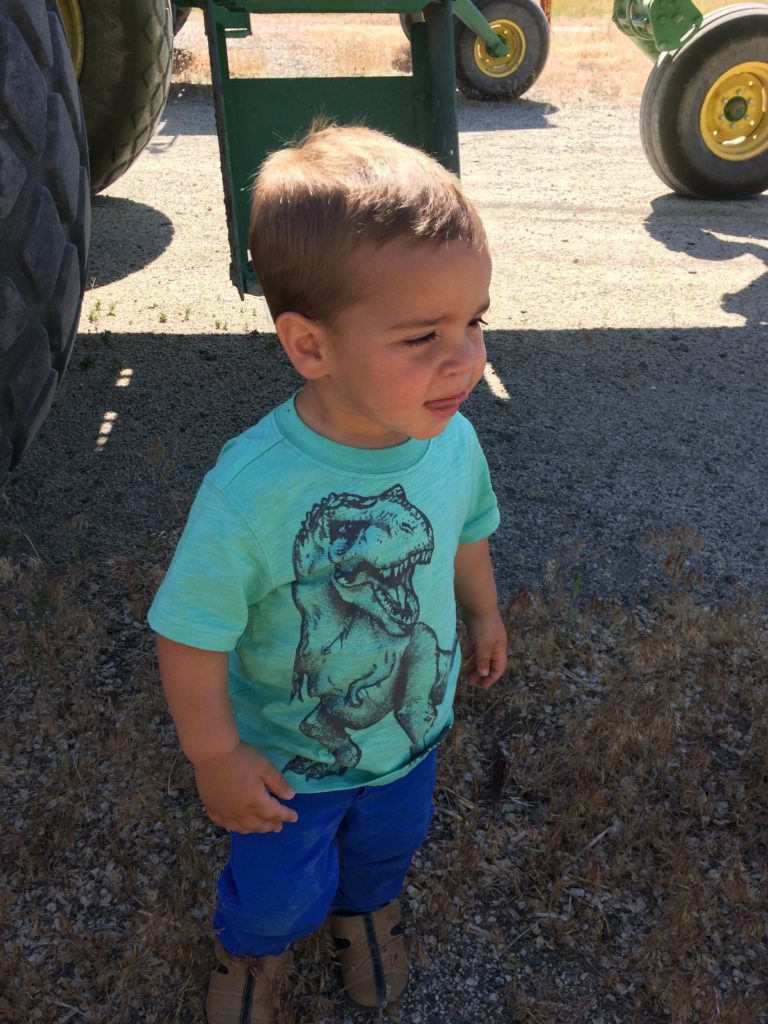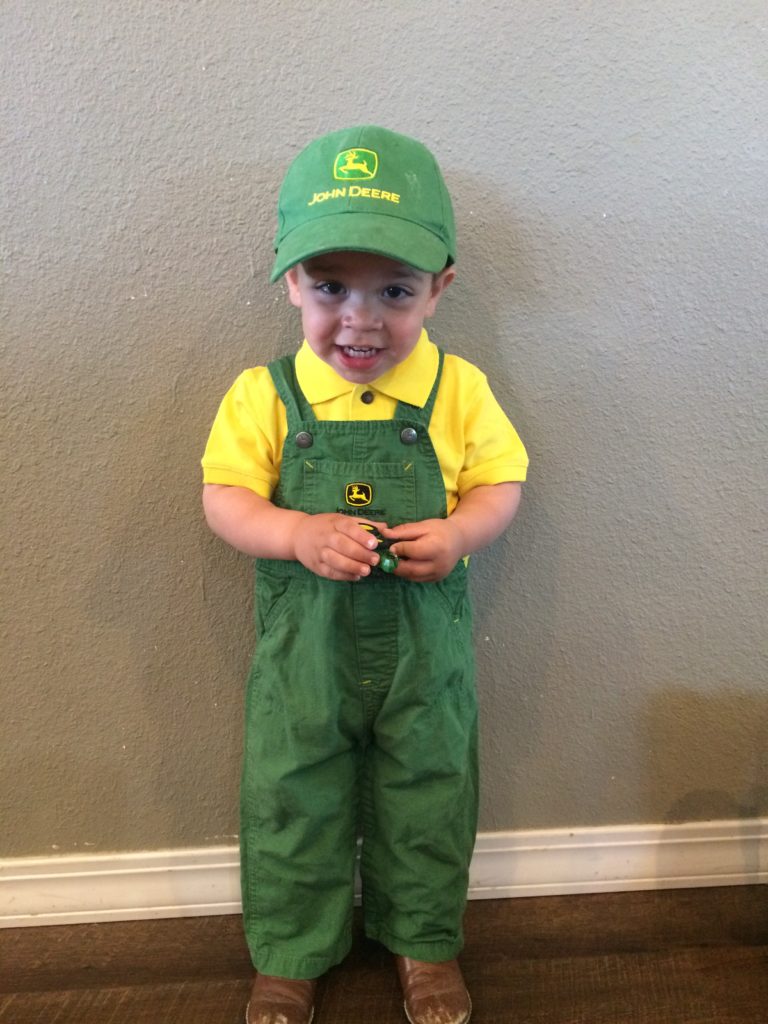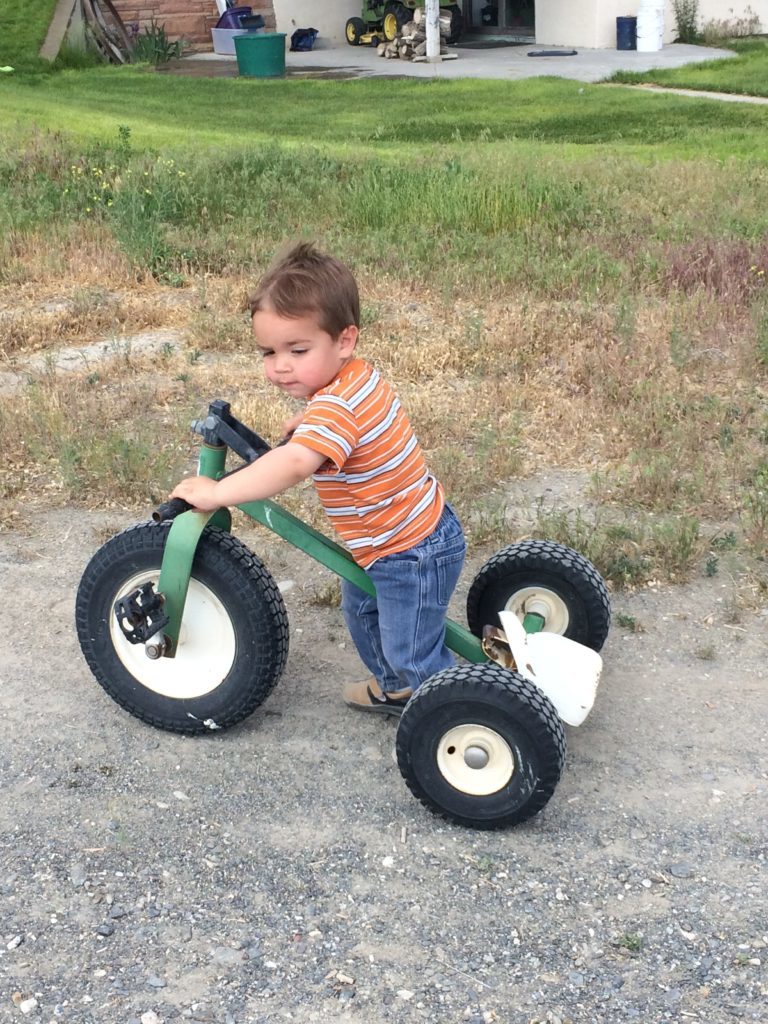 So far the weather looks perfect for second crop. No rain is in the forecast for the next 10 days. It's also hotter so it won't take the hay as long to dry out. Hopefully it does better than first crop!