Tuesday (Day 5)
Tuesday also happened to be July 4th. It was such an event filled and packed day! First all the cousins 12-18 went to the Nauvoo Temple to perform baptisms for ancestors. The girls found all the names they took with them.
After the youth went all the adults got to go to the temple while the youth watched all the younger kids. It was so wonderful to be there with all my siblings, their spouses, Eve and Patrick, and my parents. One of my ancestors, John Worthen, helped to build the original Nauvoo Temple back in the 1840s.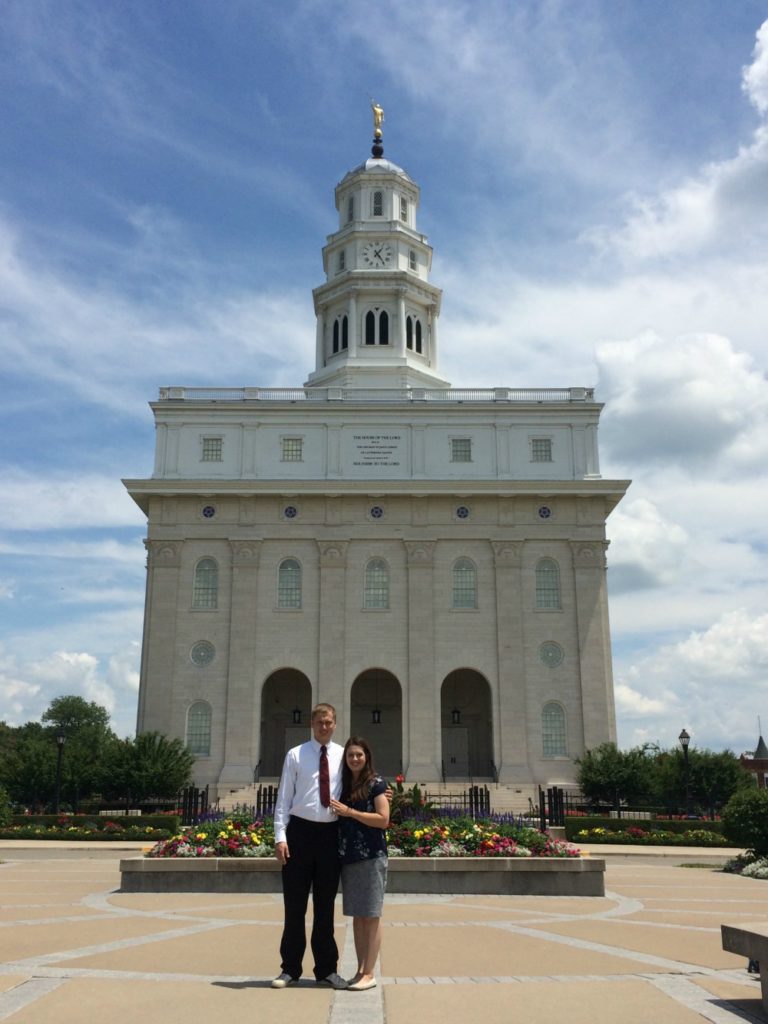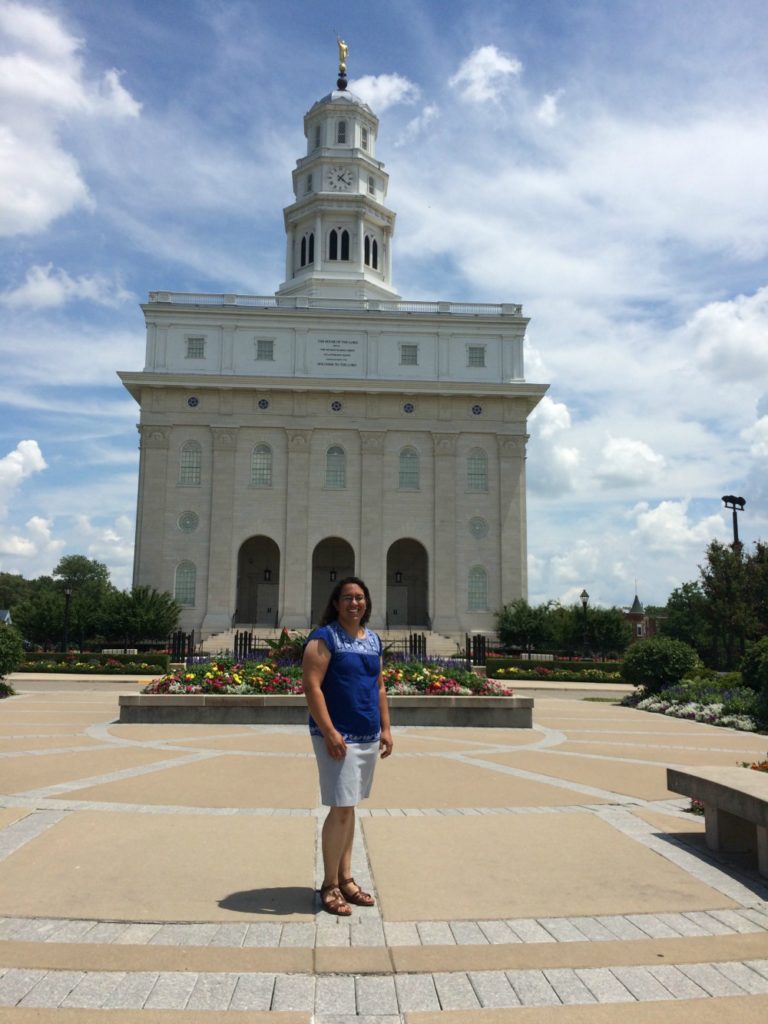 The afternoon was again spent touring more homes and stores of Old Nauvoo.
In the evening we had a family Olympics planned by my brother Pere and his wife, Jeanne. It was a blast! There were giant bubbles, a cook out, then relay races of all sorts. Be sure to click through all the pictures in the instagram thing below. There's a video of Ira making a giant bubble.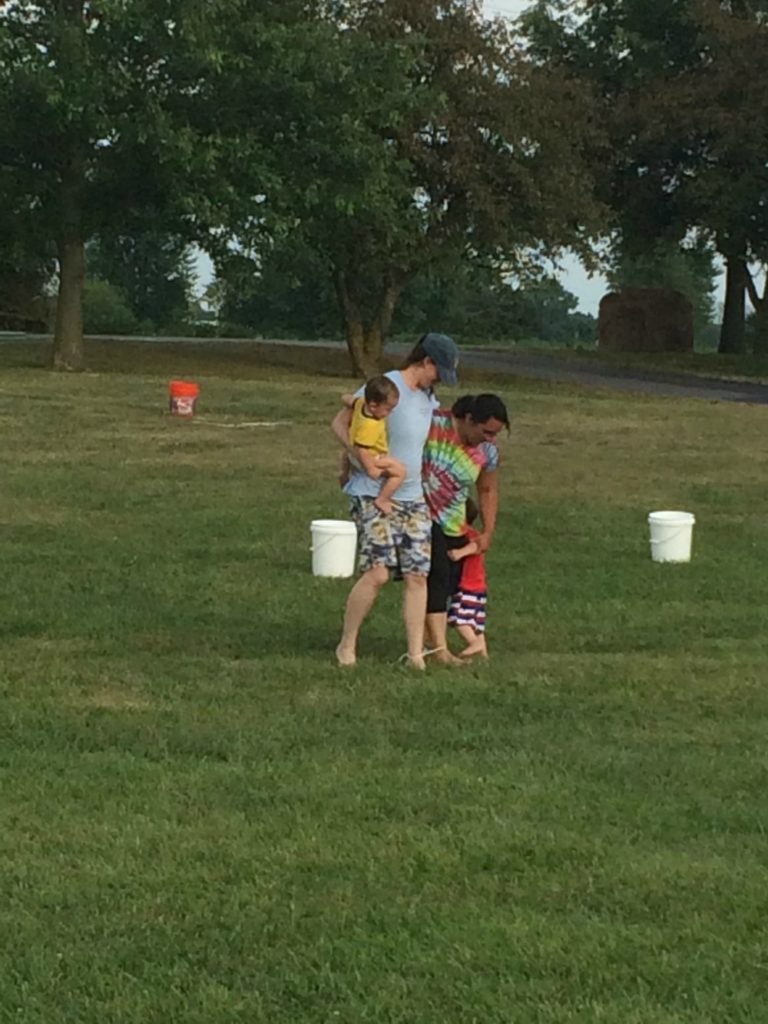 After the Olympics I took my kids down the Mississippi River and we found a spot to park and see the fireworks. The little towns all up and down the Mississippi set off fireworks so it was fun to see them. Most years here in Nevada they get cancelled because of fire hazards.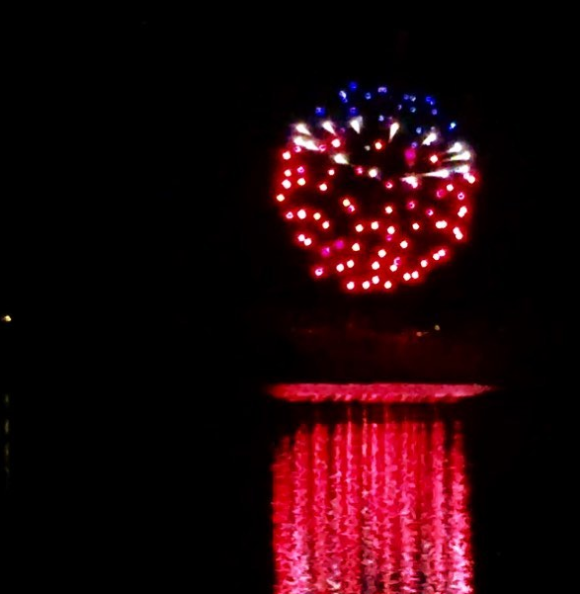 Wednesday (Day 6)
Wednesday morning we took a carriage ride around Old Nauvoo. It was great to hear about each of the homes and stores from the senior missionaries as well as get a basic history of Nauvoo itself. Did you know at the height of its population Nauvoo was only smaller than Chicago in the state of Illinois? That's a lot of people, mostly British immigrants who came to settle there!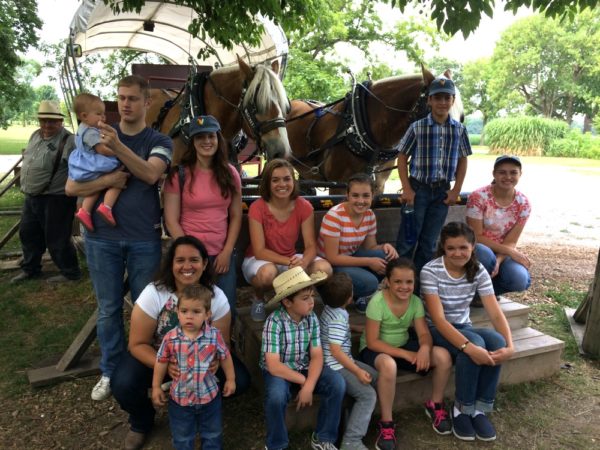 We also took some time to go and visit the burial place of Joseph and Emma Smith and Joseph's brother, Hyrum.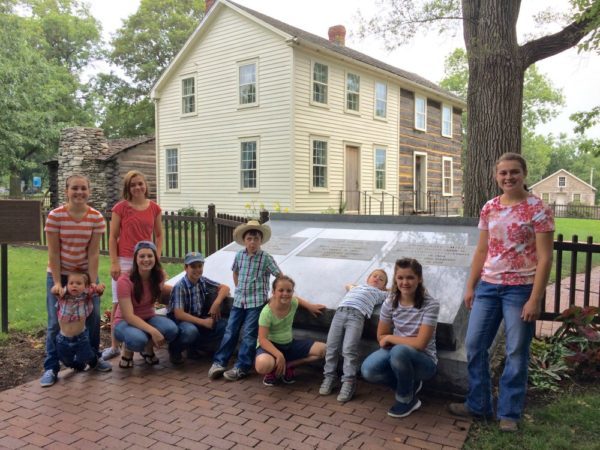 After lunch we headed out to Carthage Jail in Carthage, IL. It is a sacred hallowed spot where Joseph and Hyrum Smith were killed by a mob who stormed the jail where they were being held. You can read about the martyrdom of Joseph and Hyrum here.  Or watch a video depiction here and here.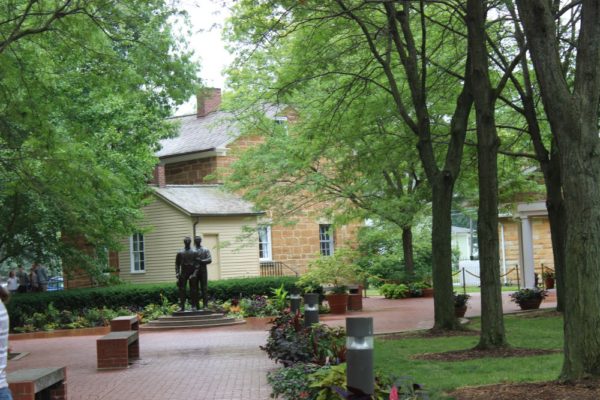 At Carthage, tours start every 15 minutes. We are shown the following video first in the visitor's center and then taken to the jail for a tour.
Joseph and I came here to Carthage and Nauvoo for our honeymoon 23 years ago. It was a special experience to be here again with my children. We definitely missed having Joseph there. Even the younger kids could feel the reverence of the place and were quiet while we were inside.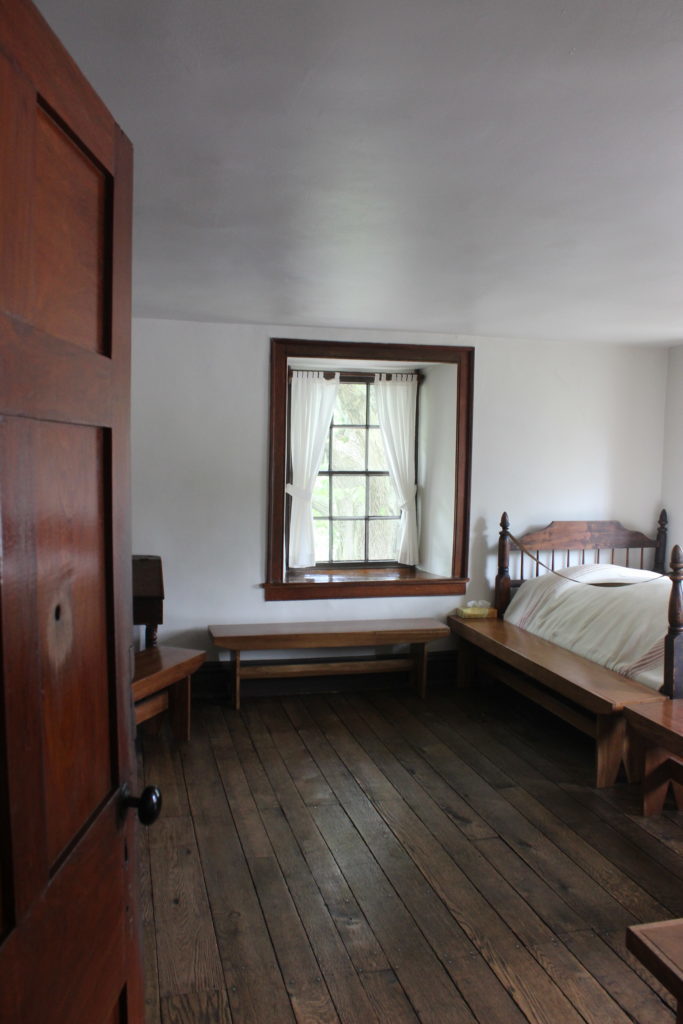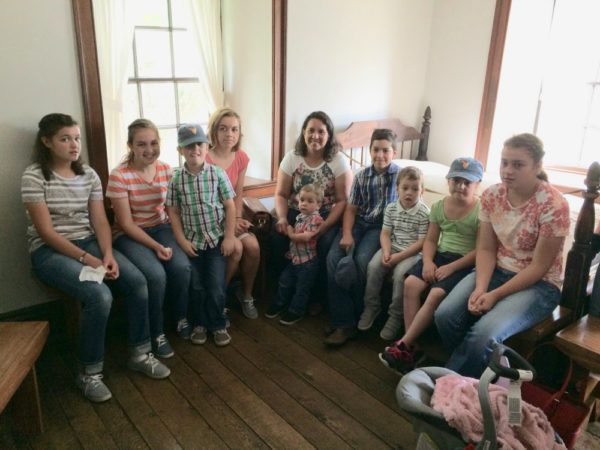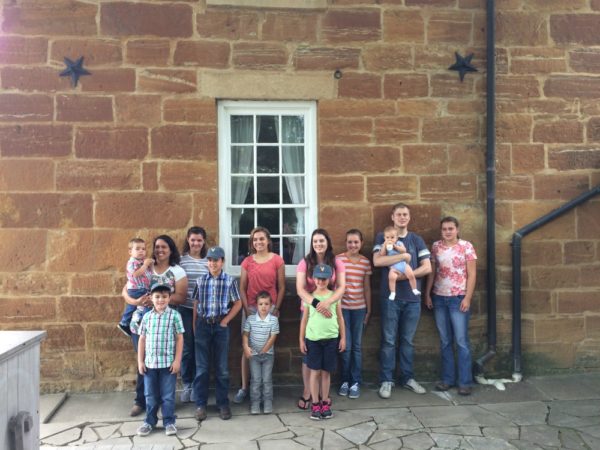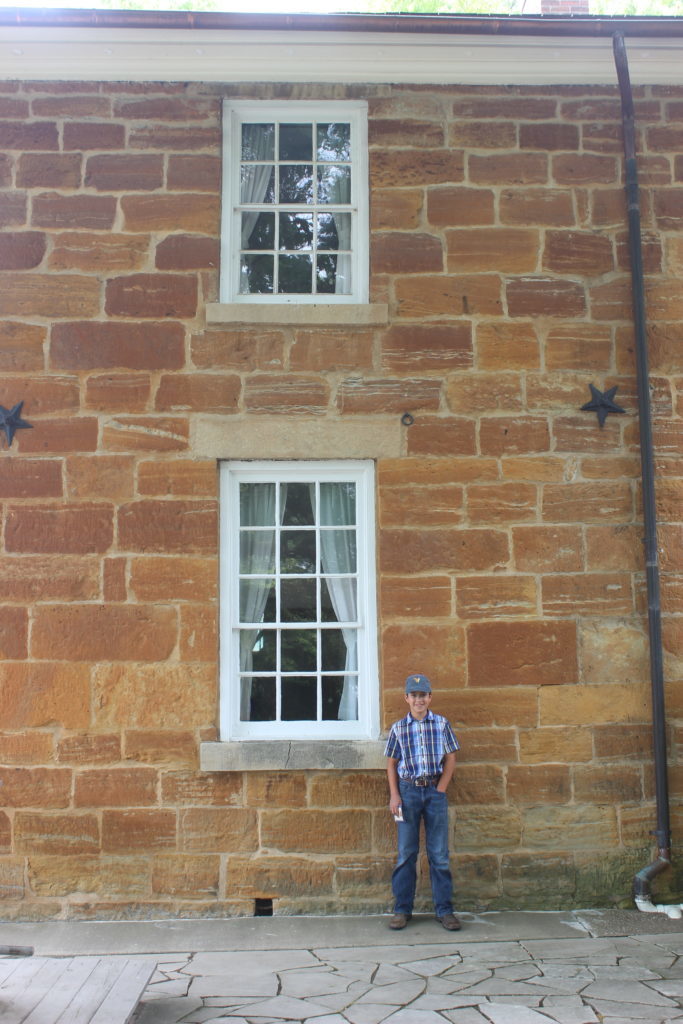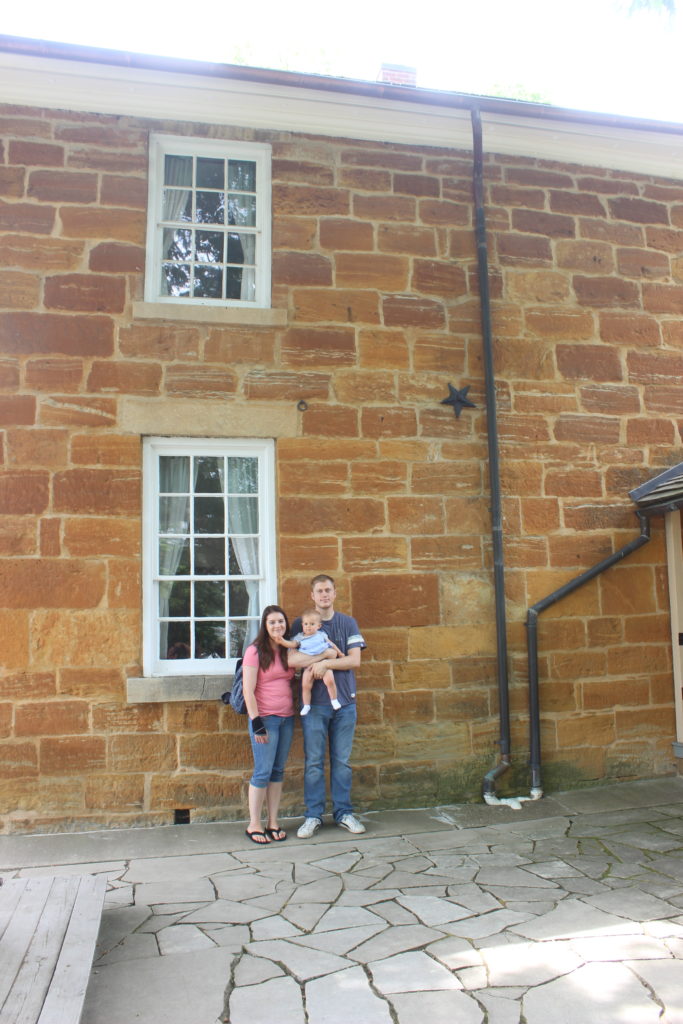 Everyone wanted their picture taken outside Carthage Jail. After we toured the jail we stayed for a while to listen to a concert put on by the Nauvoo Brass Band. They are part of the performing missionaries called to serve in Nauvoo each summer. It was great to hear them sharing their talents!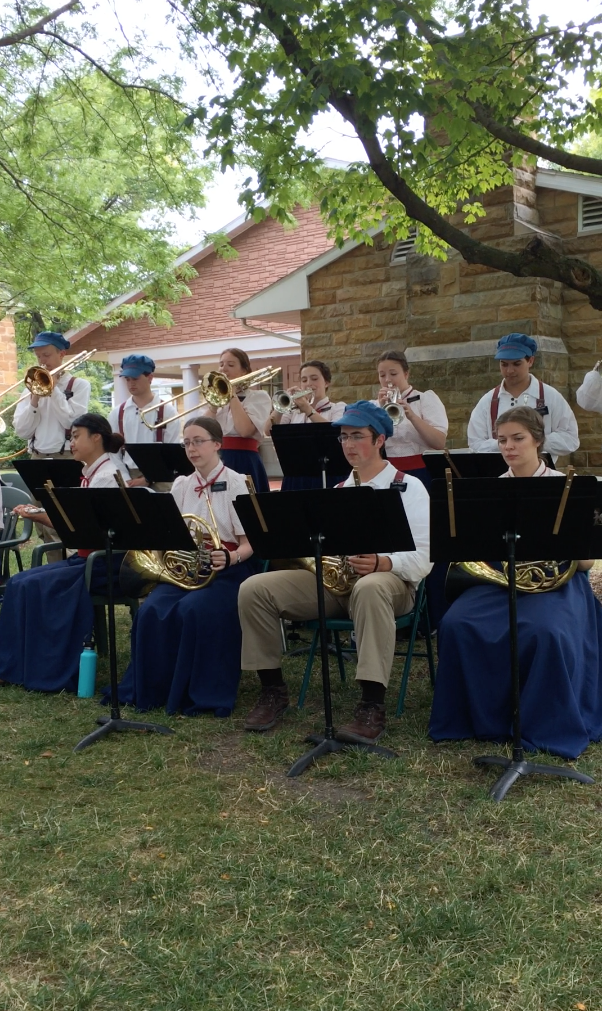 When we got back to Nauvoo we went down to the Mississippi River so the kids could play for a few minutes. Gideon's favorite movie at the moment is Davy Crockett and the River Pirates. He is convinced he saw Davy Crockett's river boat and Mike Fink's racing down the river.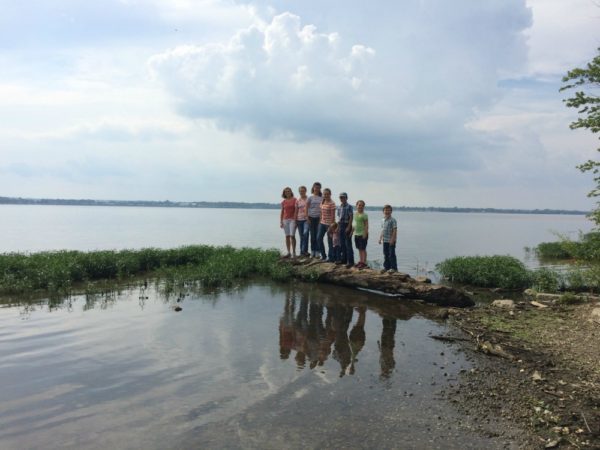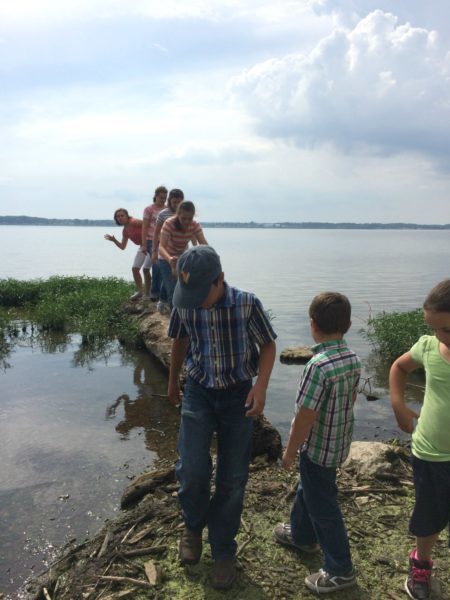 After playing in the river we drove to places where our ancestors lived here in Nauvoo and took pictures and retold stories of their lives.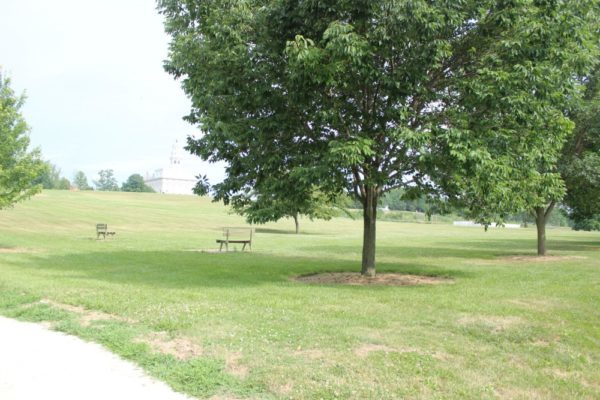 John Worthen lived on this corner just down from the Nauvoo Temple that he helped build as a stone mason. He later helped build the Salt Lake Temple too.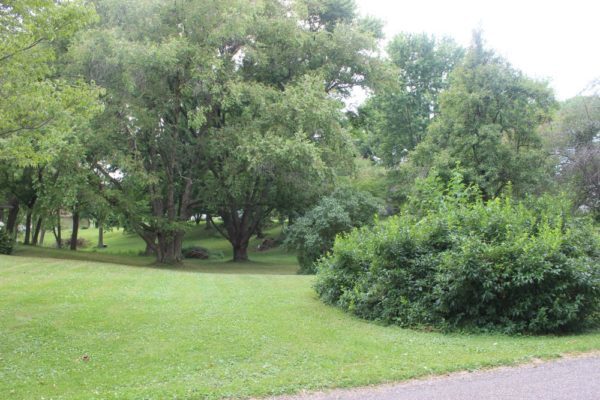 Joseph Stacy Murdock, one of Joseph's ancestors, lived on this parcel of land. He was one of Joseph Smith's body guards. You can read about one of his experiences I wrote about here.
We also went back to the Nauvoo Temple to get a picture of each child in front of it.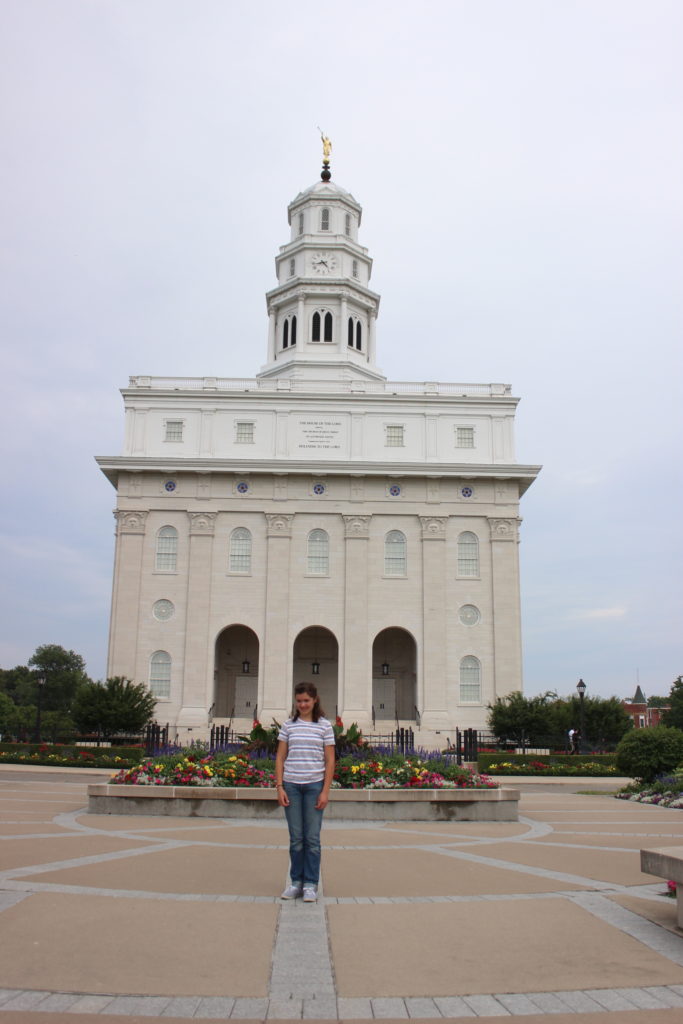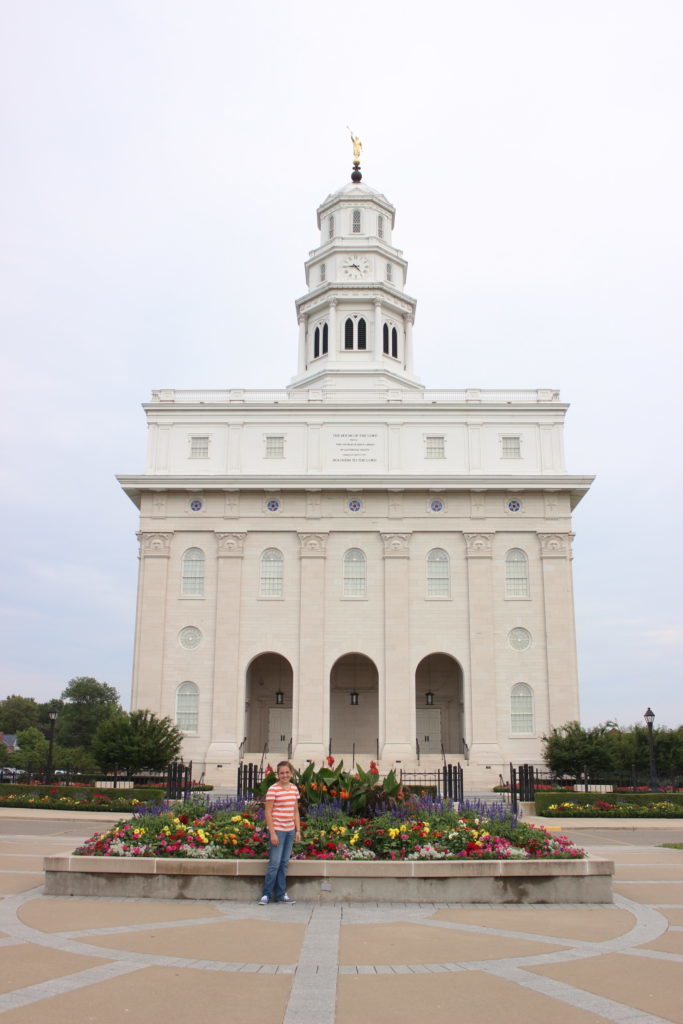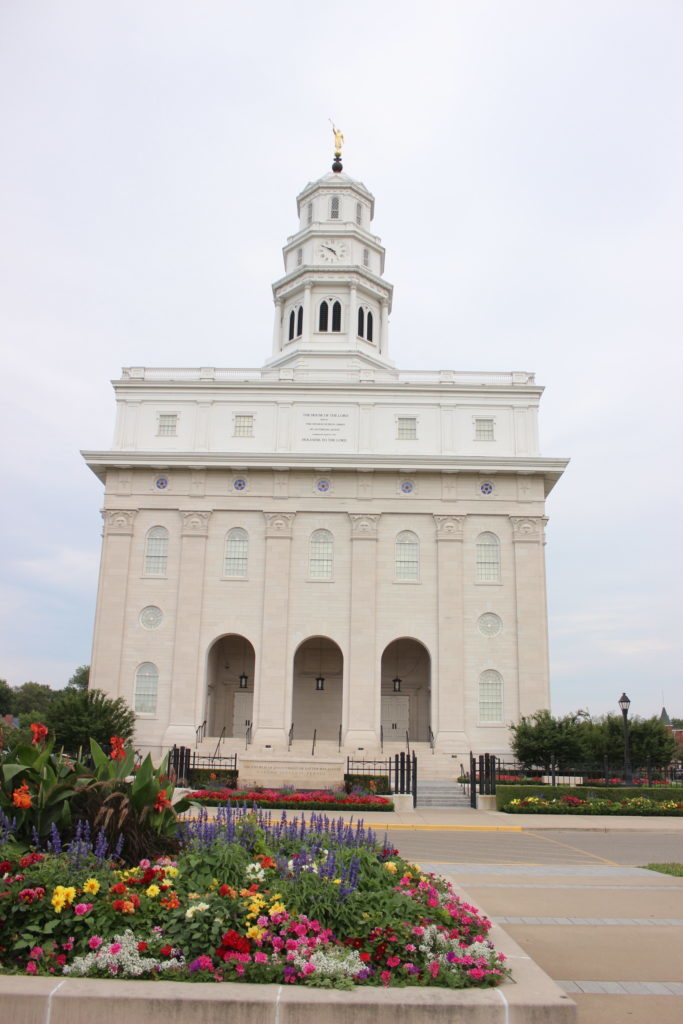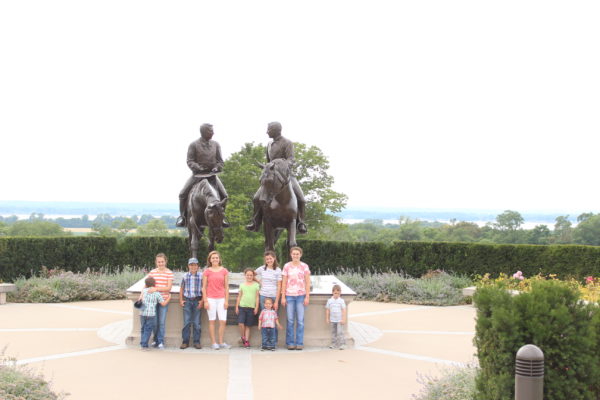 In the evening we went to the Trail of Hope presentation put on by the young performing missionaries. I don't have any photos of that at all. At dusk they take groups of 20 – 30 people down Parley Street to the Mississippi River where the saints walked when they had to leave Nauvoo. Along the way we stopped to listen to stories and accounts of those who were forced to leave their beloved Nauvoo. It was beautiful. A lovely ending to our stay in Nauvoo.